A key concern for many health systems is getting accurate reimbursement from third-party payors, like Medicare and Medicaid. If not done properly, a health system could be missing out on hundreds of thousands of dollars. Such was the case for Lakeland Health.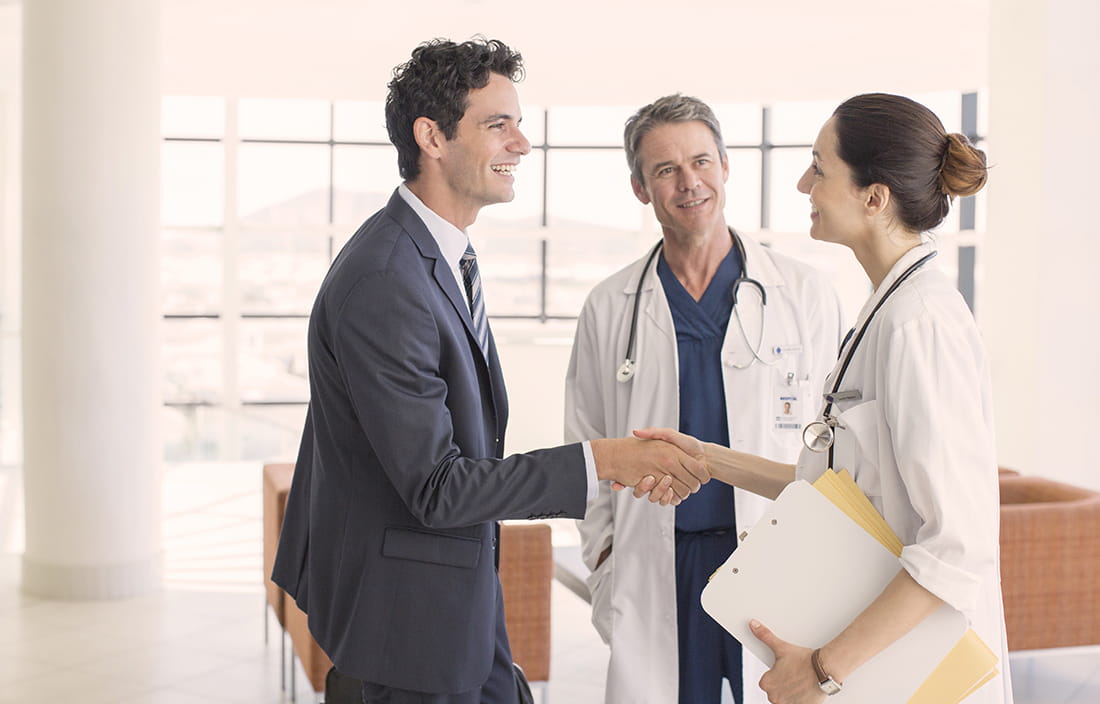 Lakeland Health is a two-hospital system with post-acute service and 34 affiliate physician practice locations. The system works with more than 450 primary care and specialty care physicians and other providers to provide medical services to the residents of Southwest Michigan. Their financial planning and reimbursement director, Abby Haile, reached out to our Plante Moran healthcare experts for Medicaid and Medicare reimbursement assistance.
In regards to third-party reimbursement, what challenges was Lakeland facing?
Abby Haile | Lakeland Health, financial planning and reimbursement director: For the past several years, we've experienced turnover in our reimbursement department. I recently took over the reimbursement role, in addition to my primary duties with budgets and decision support, and knew I needed help. I've had very little exposure to reimbursement, and it's a whole different animal — it's hard to figure out on your own. We needed to know that we were meeting the necessary compliance requirements, staying up to date on current changes and trends, and not missing reimbursement opportunities.
Mike Baker | Plante Moran, healthcare partner: The big question is: Are you getting paid appropriately by your payors? Unfortunately, with changing regulations and trends, it's easy to miss changes that can have a significant impact on your reimbursement. For Lakeland, their risk was that by not staying current on changes by the payors, they wouldn't be receiving the full reimbursement from Medicare or Medicaid they were entitled to. They could also be subject to unfavorable adjustments in the future if regulations weren't met properly.
The big question is: Are you getting paid appropriately by your payors?
Why did you choose to partner with Plante Moran?
AH: Having worked with Mike over the past several years, I knew I didn't need to go any further. Mike's level of support and knowledge is incomparable. Anytime I call him — on any topic — I know I'm getting the right answer. I often remark to my CFO, "If the information came from Mike, it's correct. It doesn't matter what it is."
How has the Plante Moran team helped you with reimbursement?
AH: We began by having Mike and his team review calculations, like our monthly reserve. The work progressively increased from there as they found opportunities for us to improve our cost reporting process.
MB: We started by reviewing the key data — was it correct? Were they focusing on the right information? Funneling down the data to what's important is key. You have a cost report with 10,000 lines — how do you get down to the right 300 lines that you need to focus on? It's a complicated process to efficiently and effectively drill down the data to the numbers that matter for reimbursement.
Were there any big revelations?
MB: When analyzing their Indirect Medicare Education reimbursement, we found they had not been reimbursed correctly from the start. This went back four to five years where their cost reports weren't correctly filed. Lakeland was missing out on significant reimbursement every year.
AH: We're going back to reopen those years and hopefully recoup the missed reimbursement. What struck me was how quickly Mike identified this miss. They found a lot of value for us here — a large reimbursement opportunity that we missed for years and probably wouldn't have found on our own.
How has this reimbursement work with Plante Moran influenced your day-to-day activities and concerns?
AH: Reimbursement changes every day. To stay on top of things, you really need to be an expert and know what's going on at all times. I'm busy with budgets and other decision support work and can't always focus on reimbursement. It's a weight off my shoulders to know I have Mike and his team to call on.
MB: We want to go beyond the day-to-day questions and tasks at hand, too. Our experts have been working with Abby's team to educate them on Medicare regulations, changes, and best practices.
AH: Exactly. A big advantage of their external expertise is the extensive knowledge they have across the industry and with others in the marketplace. Having this bigger picture outlook — in the healthcare industry and at the local and national level — at our disposal is extremely valuable.
Having this bigger picture outlook — in the healthcare industry and at the local and national level — at our disposal is extremely valuable.
The changes we've implemented have resulted in additional reimbursement of several hundred thousands of dollars per year for Lakeland. These changes not only increased reimbursement in the current year, but will continue to increase our reimbursement for the foreseeable future.
What are your plans for the future?
AH: I've been in my reimbursement position for three years and, while I have gained a lot of reimbursement knowledge in this time, I still rely on Mike and Plante Moran extensively. I have Mike on speed dial. Seriously. Whenever I need help understanding a new regulation, or just want his opinion, he's there to get me the answers I need.
MB: Abby and her team are great to work with. They're open to learning, growing and expanding their knowledge on issues across the healthcare spectrum, and our Plante Moran team is here to help Lakeland achieve a sustainable and successful future — in short, we're here to help them make the mark.