Event
Date:

May 25-26, 2021
We're proud to be a Diamond sponsor of the virtual 2021 PowerPlex conference focusing on providing manufacturers with the solutions needed to drive digital transformation and future-proof their business.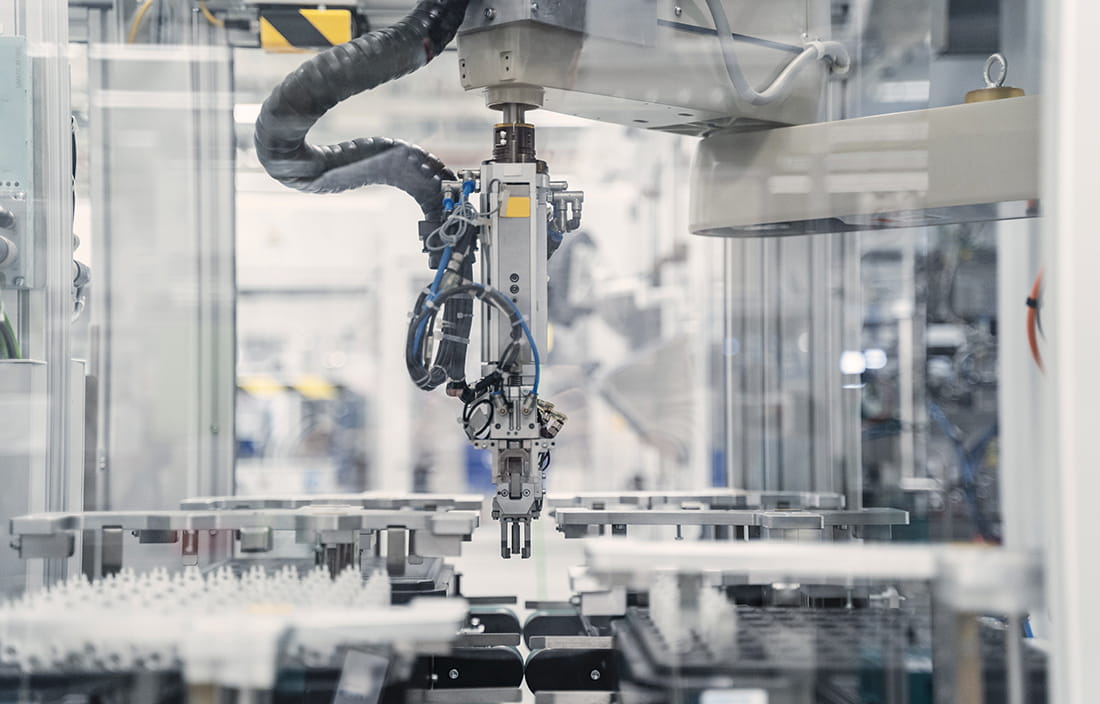 Plante Moran is proud to be a Diamond sponsor for the virtual 2021 PowerPlex conference. This conference will take place over the course of three days, May 24–26. This free experience is jampacked with events such as breakout sessions, roundtables, networking events, and one-on-one appointments. PowerPlex 2021 is an event you won't want to miss out on. Register here and plan to attend our breakout sessions so you can learn from Plante Moran's digital transformation experts.
Don't miss our Plante Moran experts in the following sessions:
Food & beverage industry trends and best practices

May 25, 2021 | 12:45 – 1:15 p.m. EDT
Our food & beverage industry experts Chelsea Adams and Joe Puglia discuss industry trends, best practices, and benefits from a well-implemented ERP.

Manufacturing under new USMCA guidelines

May 25, 2021 | 1:15 – 1:45 p.m. EDT
Join Chelsea Adams and Alejandro Rodriguez for an introduction into the USMCA guidelines and how manufacturers are impacted to determine eligible tax breaks. We'll provide a breakdown of the requirements and why manufacturers need to reevaluate their parts and outcomes. Additionally, we discuss how to configure USMCA shipping paperwork and opportunities to set up associated USMCA costing in Plex.

Implementing sequencing with Plex

May 25, 2021 | 2:15 – 2:45 p.m. EDT
Sami Murad talks with Jonathan Huff of Toyotetsu North America about how we were able to successfully implement the newly developed Just-in-Sequence Parts Delivery product at Toyotetsu. We'll review both build-to-sequence and pick-to-sequence operations using Plex and web services. We'll cover everything from setup and configuration, to production/building master units, and shipping.

SCAR: Understanding product costs, explore & explain variances

May 25, 2021 | 2:15 – 3:15 p.m. EDT
Bill Carney and Steve Schelonka provide the tools, tips, and insights on Plex's functionality to help you better analyze the results of your production activities and drive deeper visibility and insight into your product costs, help rationalize your production variances, and provide you with the tools to update those costs to help optimize your business performance.

Expanding Plex on the shop floor with Mach2

May 25, 2021 | 2:15 – 3:15 p.m. EDT
With the ongoing need to drive greater throughput and reduce costs, manufacturers of all sizes are looking to manufacturing automation solutions to increase overall efficiency. Plante Moran's Josh McDonald and Matt Shamblin join Plex's Tony Kaczmarek to discover the power of Plex Mach2, a proven, flexible, low-code solution to help automate production processes and deliver greater visibility, performance optimization, and control. This session will showcase the power of Mach2 and feature unique examples and integration options for several plant-floor-use cases.

Roundtable: Drive business value via Plex smart manufacturing

May 26, 2021 | 1:00 – 2:00 p.m. EDT
Join us for a rousing conversation regarding how the Plex smart manufacturing platform and continuous improvement has accelerated business and operational value to drive ROI. Plante Moran Partner Monti Piccioni will moderate this discussion with industry experts Mako Shiga from NHK Spring Precision of America, Kent Baxter from FT Precision, and Steven Brandeberry from Johnson Welded Products.