2022 Food & Beverage Forum
Date:

Tuesday, Nov. 1, 2022
Time:

12:30 p.m. - 5 p.m. CDT
Location:

Venue SIX10 | 610 S Michigan Ave, Chicago, IL 60605
Hosted by Plante Moran, Nixon Peabody, and BMO, the 2022 Food & Beverage Forum focuses on how to change and adapt to today's challenges in the food and beverage industry.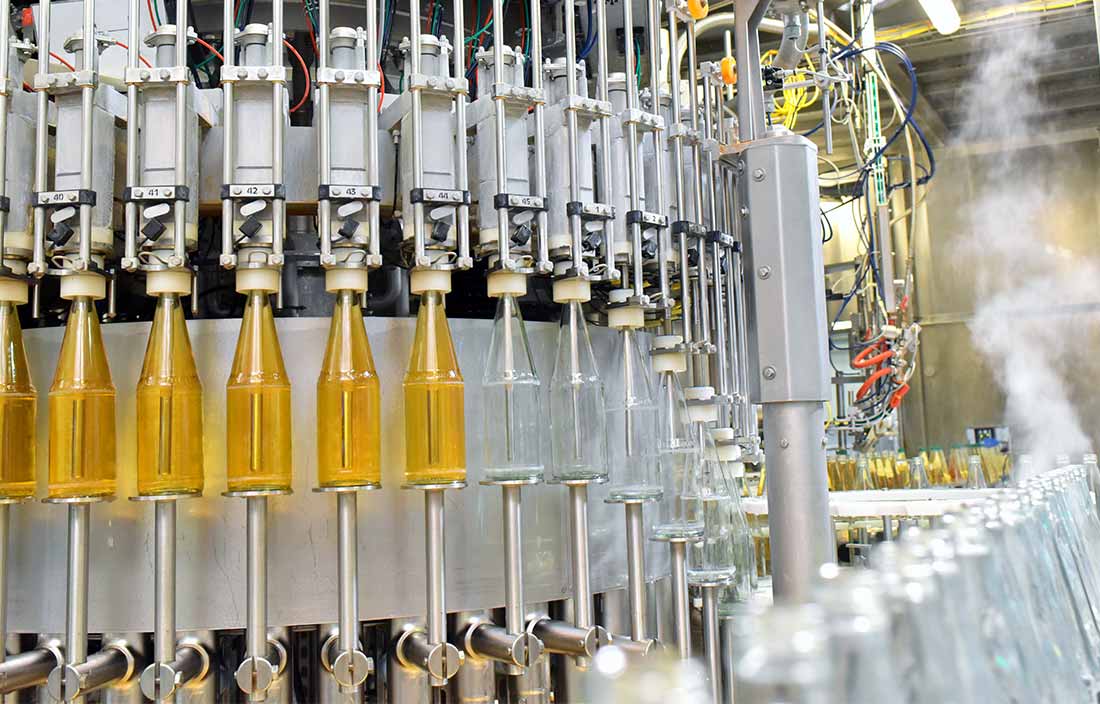 Welcome to the 2022 Food & Beverage Forum, hosted by Plante Moran, Nixon Peabody, and BMO. We're thrilled to announce this year's event
will be back live and in person in Chicago
, bringing experts, industry leaders — and you! — together to connect, reignite relationships, and learn through collaboration.
Discover what's new, now, and next from leading food and beverage industry experts in sustainability, technology, and innovation at the Food & Beverage Forum.
As you explore the Food & Beverage Forum events page, please use the navigation guide to aid your journey:
Redesigned event format
To bring the Food & Beverage Forum back in person, we've reimagined this half-day event to focus on what we've missed most over the last two years. We'll be stepping outside of the virtual one-way broadcast and inviting everyone to be part of the conversation and build invaluable connections along the way. This redesign includes a new substantive session, Food for Thought, featuring unique stories from industry experts, and our new interactive session — SIPs.
What are SIPs?
Social Interactive Peer sessions, or SIPs, is a reimagined networking hour of small, facilitated discussion groups lead by industry experts who guide conversations on hot topics you've been eager to discuss with peers and experts, including: the economy, supply chain, messaging and social media, and cybersecurity. Your voice and perspective shape these conversations, and your takeaways will come from other business leaders' experiences.
Agenda
November 1 | 12:30 – 5:00 p.m. | Venue SIX10 Chicago IL
12:30 – 1:00 p.m.

| Check-in
1:00 – 1:15 p.m.

| Welcome remarks
1:15 – 2:00 p.m.

| Economic outlook

Michael Gregory, CFA, managing director, deputy chief economist and head of U.S. economics, BMO Capital Markets

2:00 – 2:45 p.m.

| Food for Thought (Innovative deep dives from industry leaders)

Food for Thought 1: Harnessing the Power of Digital Media to Drive Growth - The Food Institute's Story with Brian Choi, managing partner/CEO, the Food Institute
Food for Thought 2: Finish Line Strategy - What are you doing in eCommerce to get buyers to the finish line? with Katie Hotze, founder & CEO Grocery Shopii
Food for Thought 3: How to make applesauce sexy in schools - Building a national brand in K12 schools and then retail with Sean Zecman, CEO/President of National Food Group

2:45 – 3:00 p.m.

| Break, bar opens, & appetizers
3:00 – 3:40 p.m.

| SIPs (Social Interactive Peer session) | 3:00 – 3:40 p.m.

SIPs 1 | 3:00 – 3:20 p.m.

SIPs Topic 1: Economy
SIPS topic 2: Labor challenges

Laura Bacon, Nixon Peabody

SIPs topic 3: Supply chain

Alison Torbitt, Nixon Peabody

SIPs topic 4: Cybersecurity

Jessica Whitman, Plante Moran

SIPs 2 | 3:20 – 3:40 p.m.

SIPs Topic 1: Economy
SIPS topic 2: Labor challenges

Laura Bacon, Nixon Peabody

SIPs topic 3: Supply chain

Alison Torbitt, Nixon Peabody

SIPs topic 4: Cybersecurity

Jessica Whitman, Plante Moran

3:40 – 5:00 p.m.

| Networking, drinks & appetizers
Register now