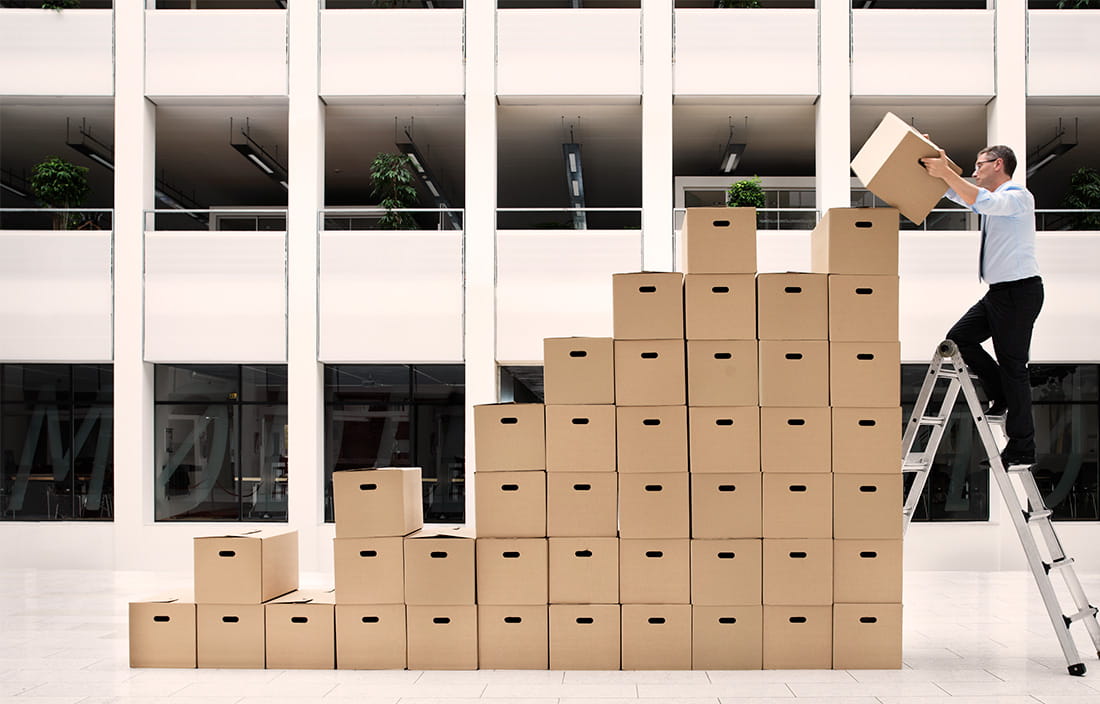 All too often, owners and senior managers of manufacturing companies fail to have a formalized management system. They have things they do that relate to management, certainly, but there's no system—no interconnectedness, no consistency, no clear expectations attendant to the system, no feedback within the system.
At its core, enterprise management is a structured and deliberate process of allocating resources and managing outcomes, not a series of semi-controlled and ad hoc meetings, encounters, activities, and interactions with others in the organization.
Here's our prescription for developing such a process for managing a successful business.
Management's responsibilities
Management has seven key areas of responsibility: setting objectives, organizing the enterprise/structuring work processes, motivating and communicating, measuring processes and outcomes, developing people, allocating human and physical assets, and being accountable for results. Unfortunately, most managers don't fare above average in any category; in most categories, organizations fall well below average. This is due to a variety of common management weaknesses, from poor meeting management and very little competitor intelligence to a weak performance management process and budgets built on dreams and wishes.
There are at least eight mega processes that comprise an integrated management process. They are business review, financial planning and control, revenue acquisition management, purchasing, talent management, capacity planning, strategic positioning, and program management.
Business review
The business review process is the fundamental process used to set manufacturing goals, measure results, drive performance, and enforce accountability. It links strategy to people, people to activities, and activities to results and is a means to engage employees in the business and conduct a meaningful dialogue.
A monthly review of operating measurements and financial results that supports and reinforces organizational accountability, the business review process is among the three most important business processes driving excellence. Meeting participants must be prepared, in command of data, and be collaborative, candid, and thorough.
Financial planning & control
The financial planning and control process links operating performance to financial results, provides robust capital investment analysis, projects financial results accurately, assures adequate liquidity, and supports various cost reduction initiatives. It also:
Provides relevant and timely information used by purchasing to develop effective raw material purchasing strategies
Effectively manages A/R credit availability/issues
Supports quantification of cost savings initiatives and results
Provides robust investment analysis for capital projects based on reasonable and attainable outcomes
Assures capital is directed into the most lucrative investment options
Provides accurate cost and margin analysis support for pricing decisions
Provides contingency plans for 10, 20, and 30 percent volume reductions
Provides accurate cash flow, balance sheet, and income statement forecasts
Provides context for productive dialogue between the CFO and CEO/president
Maintains adequate liquidity at competitive costs
Revenue acquisition management
The revenue acquisition process links efforts between product development and sales, assures business capture plans are successfully executed, and ensures hit rates and margin targets are met, commercial issues are effectively managed, and customer management objectives are achieved. Best practices in revenue acquisition management include:
Use of pricing matrices to expedite, standardize, and accelerate quote velocity
Visibility of three-year capacity plan (accurate and realistic) by equipment category and related floor space requirements
Active management of customer concentration and margin data
Quarterly review of key revenue acquisition performance targets (e.g., booked sales, sales-weighted averaged margin for year-to-date booked sales, quotes issued, man days per quote)
Greater visibility of customer opportunities throughout key departments Validation of planning volumes from an independent third party for mid- to high-value opportunities
Use of centralized and "standardized" database for steel, welding, assembly, and various outside processing costs
Active senior-level review of high impact quotes (i.e., high value, strategically important)
Quote triage process to differentiate low vs. high effort quotes
Purchasing
Purchasing processes create a competitive advantage through comprehensive supply chain management including supplier selection and development, price negotiations, elimination of value chain waste, logistics management, and data-based purchasing management processes.
Purchasing should be more than a second-tier manage¬¬ment priority. It should be treated as a respected Tier 1 management team concern. Raw materials should be viewed as controllable expenses as opposed to market-determined commodities. Consider expanding into a materials management function and strengthen supplier development orientation, activities, resources, and metrics. Develop a compact array of relevant performance metrics, and include them in the business review. Finally, increase supplier intimacy and high-level relationships with key suppliers, and increase networking with friendly competitors to enrich data and best practices.
Talent management
In most enterprises, talent management is an "industrial relations" function with virtually no performance management, succession management, or skills development focus or results. Instead, it should be treated as what it is: the single most important process in the entire enterprise. Best practices include:
Collaboratively developing performance measurements, goals, and developmental competencies
CEO/owner involved substantially in subordinate mentoring, training, and development activities
Succession planning for key employees
Limit number and cost for "red circled" employees
Blend homegrown and externally recruited employees
It's important that the management team has fun together, trusts each other, and is capable of having candid and lively discussions on issues of importance. Talent management must be led by the CEO and management team. It is the foundational element underpinning all great performing organizations.
Capacity planning
Capacity planning provides visibility and a structure for managing the effective utilization of equipment, labor, floor space, and outside processing resources over the mid- and long-term. Best practices include:
Broad visibility on three-year equipment, floor space, outside processors, and labor capacity utilization
Load calculations reflecting attainable performance data
Assure that all "load" factors (such as setup, maintenance, unplanned down time, tune-in) are included in load calculations
Capacity additions are viewed as "last resort"
Capacity review is often included quarterly or semi-annually as a part of the business review process, and annually as a part of the annual planning process
Actual value-added per work center versus practical capacity value-added presents performance opportunities
Don't forget contingency planning for all key resources
Strategic positioning
Strategic planning is the process of defining a business model (customers, product/service scope, differentiation, value capture) that creates sustainable competitive advantage. Best practices include:
Position the business to compete against four or fewer awardable competitors
Update plan yearly, involve the management team, structure the meetings, and be candid and deal with the brutal facts
Explicitly identify economic drivers of business unit performance and correlate risk factors to economic drivers
Develop detailed plans to manage and monitor plan execution
Use outsiders to:

Provide a structured process
Challenge the planning team
Bring divergent perspectives

Do prework, and don't over meet or have too large a planning team
Monitor strategic plan execution approximately quarterly
Program management
Program management is a process that spans from customer targeting to production, manages the inputs/outputs of the product development process, is the focal point for all issues related to the program, and encompasses the management of all advanced product quality planning (APQP) steps.
In a typical environment, work is done primarily in silos with limited or unreliable coordination and communication between and among departments. Detailed program management timelines, responsibilities, and budgets aren't documented, decision-making authority isn't clear, program management meetings are ad hoc, and document revision control is weak or untimely.
The scope of program management should include all product commercialization processes, from sales targeting through production. Process standardization should be appropriately used, and communication standards should be defined and monitored. Commit substantial resources to "planning," and monitor program progress and variances.
Other best practices include:
Identify likely program risks and intensively manage
Document program budgets with variance reporting and analysis
Use of an engineering change and document control system
Use of a centralized open issues database and/or a centralized critical problem tracking system
Weekly reporting of program updates
Use of one master timeline connected to sub-schedules
End of phase closeout (i.e., satisfy gate requirements)
Control location for all program information
In conclusion
Enterprise management is a process, driven by the CEO, which sets objectives and defines plans, organizes the enterprise structure and work processes, communicates information, measures processes and outcomes, and motivates and develops people. Best performing businesses recognize this. For more information, please contact us.