Automotive trends: Profitable supplier growth amid major industry change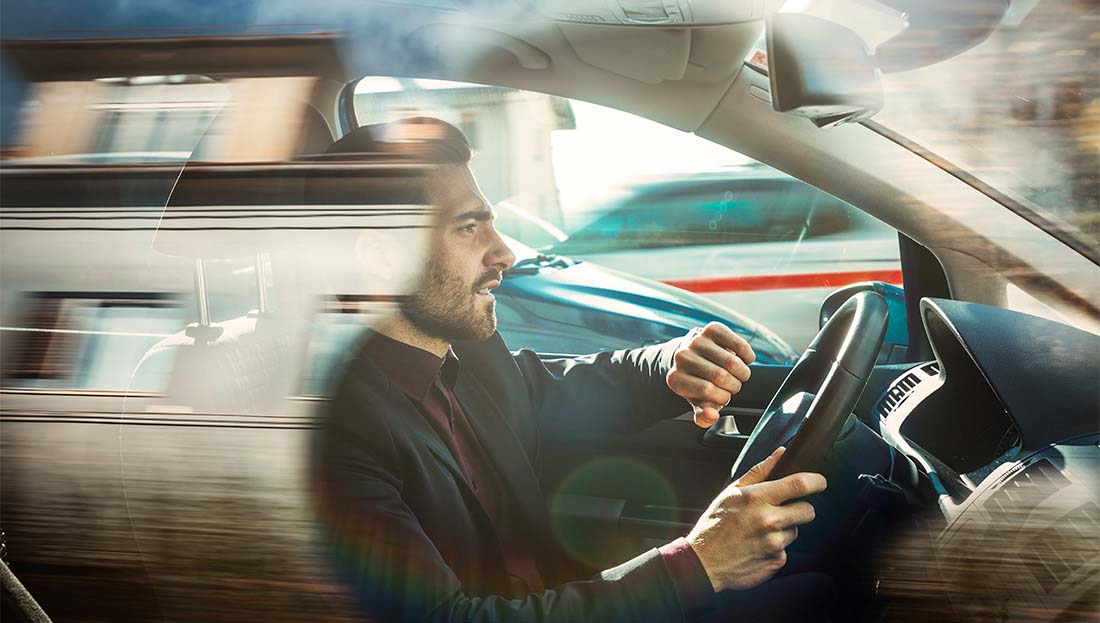 It's hard to ignore the fragility of today's supply chain as the automotive industry undergoes dramatic change and post-recovery restructuring. The industry has grown to volumes we haven't seen in a decade, and suppliers are being pressured by their OEM customers to meet increasing demands for new products and expanded production capacity. As a result, supplier business models are being tested as they're forced to devise new strategies to achieve profitable growth.
These aren't flash-in-the-pan trends. Companies are struggling to keep up with the demands without sacrificing quality—we see it every day. It's not surprising that suppliers are also struggling with the resulting capital investment.
We can't emphasize it enough: It's crucial to consider the impact of the current industry transformation on your business. It's even more crucial to understand the strategic and operational actions that will enable you to build sustainable value for shareholders. Opportunity abounds for those with their sights on the road ahead.
The ones to watch
Several megatrends are converging and driving real change in the auto industry. You may have heard the trends before, but you must consider their impact now.
Mass/weight reduction
OEMs have weight reduction targets averaging between 3 and 5 percent annually over the next 10 years to improve fuel efficiency and reduce environmental emissions. Think of the 2015 Ford F-150, with an aluminum body, making it 700-plus pounds lighter than its predecessor. It's a big risk in a truck market traditionally dominated by steel.
As the industry moves toward lighter materials, such as aluminum, carbon fiber, and plastics, steel will drop from two-thirds of the average vehicle's weight today to only half by 2030.
Next-generation powertrains
Tightening fuel-efficiency and environmental regulations are driving OEMs to embrace advanced technologies, ranging from turbochargers to hybrids to fully electric vehicles. The components required for the evolving powertrains will be very different from those used in traditional internal combustion engines.
In the case of hybrids, for instance, while some have a gas engine, it acts primarily as a generator, and the size and duty requirements are significantly different. Suppliers need to think about re-engineering and redesigning components to fit the demands of forthcoming vehicles.
Vehicle platform consolidation to fewer, shared architectures
OEMs are shifting to combined, and in many cases, global platforms as a way to better manage their capital expenditure across vehicles. By reducing the number of architectures, while providing consumers differentiated products, OEMs hope to create more common components that can be purchased at higher volumes with lower per-unit costs.
Moving forward, suppliers should be prepared for much higher production volume requirements for new and existing businesses — and a higher level of risk. Suppliers need to win the vehicle programs they want to win, and not the ones that will cost them.
Mobility technology
It's not your parents' driver's ed car. Today's middle-schoolers will more than likely take their driver's tests in cars with autonomous features. Within five years, projections indicate that up to 40 or more models will have autonomous capabilities. We're not talking about some distant sci-fi future; the technologies, spurred by efforts to improve vehicle safety, are essentially here and already starting to drive competitive advantages.
These technologies affect the entire vehicle, so it's essential that all suppliers be heavily engaged in developing new vehicles with their OEM customers to ensure ongoing safety and quality standards.
Emerging market production to meet economic growth
OEMs are becoming more globally integrated, expanding production in non-U.S. markets, such as China, India, and South Asia. Production capacity in Mexico, for example, is expected to increase by 50 percent over the next five years. Even today, BMW, Kia, Audi, and others are establishing new production plants south of the U.S. border.
To effectively serve global OEMs and markets, suppliers must determine how to grow their production locally, which requires significant investment in plants, equipment, tooling, and labor. Even Tier 2 suppliers will find it increasingly difficult to supply only the U.S. market.
As the trends converge, OEMs are scrambling to meet new market and regulatory demands, and they don't have the internal capacities to go it alone. OEMs will increasingly seek to transition more capabilities to their supply base. Suppliers that can work collaboratively with OEMs — and even their own competitors — to provide products in multiple regions and across vehicle platforms will become the preferred suppliers.
But those suppliers should also be prepared to pull back the curtain and offer increased transparency on both financial and operational fronts, as OEMs will continue to push for better products at a lower price. As volumes increase, OEMs and suppliers need to problem-solve and pursue innovative technology development — together. These innovations and their related capital requirements are driving new partnerships, joint ventures, and alliances.
We're also seeing increased M&A activity in this space. The pending acquisition of TRW Automotive by ZF Friedrichshafen AG is a telling but hardly a lone example. ZF CEO Stefan Sommer has explained that the move will strategically position the transmission and chassis maker by extending its current product technologies and capabilities to meet anticipated demand for safer technology systems and autonomous vehicles.
Adapting to change
As OEM demands shift, many segments of the supply base will change significantly. For instance, suppliers of conventional mechanical fasteners will need to develop innovative solutions, since new and improved fastening technologies will be required to hold together a variety of materials and accommodate complex vehicle designs.
New needs also mean new opportunities. For example, General Motors Co. is increasingly using structural adhesives, and therefore fewer heavy fasteners, to reduce weight and vibration. Myriad other opportunities exist for suppliers with foresight —companies that are nimble and able to pivot in response to changing customer and market needs. Adaptation may require offering new or different products and services. It may mean walking away from dying technology. It may mean diversifying your customer base and/or looking toward entirely new segments and new business models.
Supplier opportunities will depend on identifying and developing strong customer, product, and regional strategies and maintaining clarity and discipline around your business model, be it based on operational excellence, technology innovation, or customer collaboration.
Strategic horizons
The capital requirements and investment risks at play in this dynamic market space can be daunting. As suppliers consider the inevitable impact of industry change, they should look to the following strategic recommendations to chart their course:
Build efficient, highly effective commercial relationships and offer value-added services
Particularly in areas such as engineering and technical support, pricing and costing transparency, warranty responsibility, transportation, and delivery.
Add critical value through innovative products and technical knowledge.
Supplier investments in R&D and early involvement in OEM R&D and engineering processes can help differentiate you from competitors. Higher value-added, innovative products will almost always result in significant profit margins.
Provide extensive technical support for vehicle launches.
As new vehicle models proliferate in number, the ability to meet program targets without sacrificing quality will have an increasingly critical impact on sales.
Invest in targeted vehicle platforms.
As fewer and combined vehicle architectures drive up production volumes for suppliers but lead to consolidation of the supply base, suppliers must place their bets and figure out — quickly but cautiously — where and how to invest.
Devise geographic growth strategies.
Smart international strategies will be crucial to supplier support of OEM customers as they boost production in Brazil, India, China, Mexico, and other emerging markets. Suppliers must align their physical footprint with their business model — regional, multiregional, or global.
We've seen too many suppliers chase volume only to hurt their businesses by accepting razor-thin margins. That's not to say companies can't be successful with volume-based business models, but the tradeoff must be deliberate if your goal is to increase shareholder value, and mitigate risk, in the long run.
Profitable and sustainable growth relies upon smart strategic decisions. After all, growing revenue, however significantly, is only meaningful if you can bring it down to the bottom line.
Profitable supplier relations
Strong, strategic, and collaborative OEM-supplier relations are critical to navigating today's dynamic market. A 2014 study conducted by Planning Perspectives, Inc. found that collaborative supplier relations have a direct effect on OEM profitability.
The study found a causal relationship between supplier relations and OEM profit — more collaborative relations resulted in greater OEM profits. Likewise, the more adversarial the supplier relations, the lower the OEM profits.
But the most significant economic impact comes not from supplier price concessions but rather from "soft" or non-price-related benefits suppliers bring to OEMs, according to John W. Henke, Jr., Ph.D., president and CEO of Planning Perspectives and an expert on manufacturer-supplier relationships.
Those benefits include:
Enabling manufacturers to bring products to market faster
Better communications and supplier "A-team" support to proactively address problems
Increased supplier sharing of new technologies
Increased supplier investment in OEM business
Improved quality
Improved delivery performance
Henke's research has found that when relations are good, supplier price concessions are 20 percent or so greater than when relations are poor.
For suppliers, "The real lesson is that you have to treat your OEM customers from a portfolio standpoint, even across products and vehicle programs within the same OEM," Henke said. "Treat each interface, each relationship, as independent and unique. For relationships that are going well, do more in terms of price concessions and other non-price benefits. But when there's variation in the manner by which you're treated, there should be variation in the way you provide benefits."
"Take these actions despite OEM pressure to offer consistent pricing and benefits across vehicle programs," Henke adds. "Stick to your guns; otherwise, you're encouraging bad behavior."