Novi Community School District Early Childhood Education Center reaches halfway point on construction
Novi Community Schools' new Early Childhood Education Center building is approximately 50 percent completed — on schedule and on budget.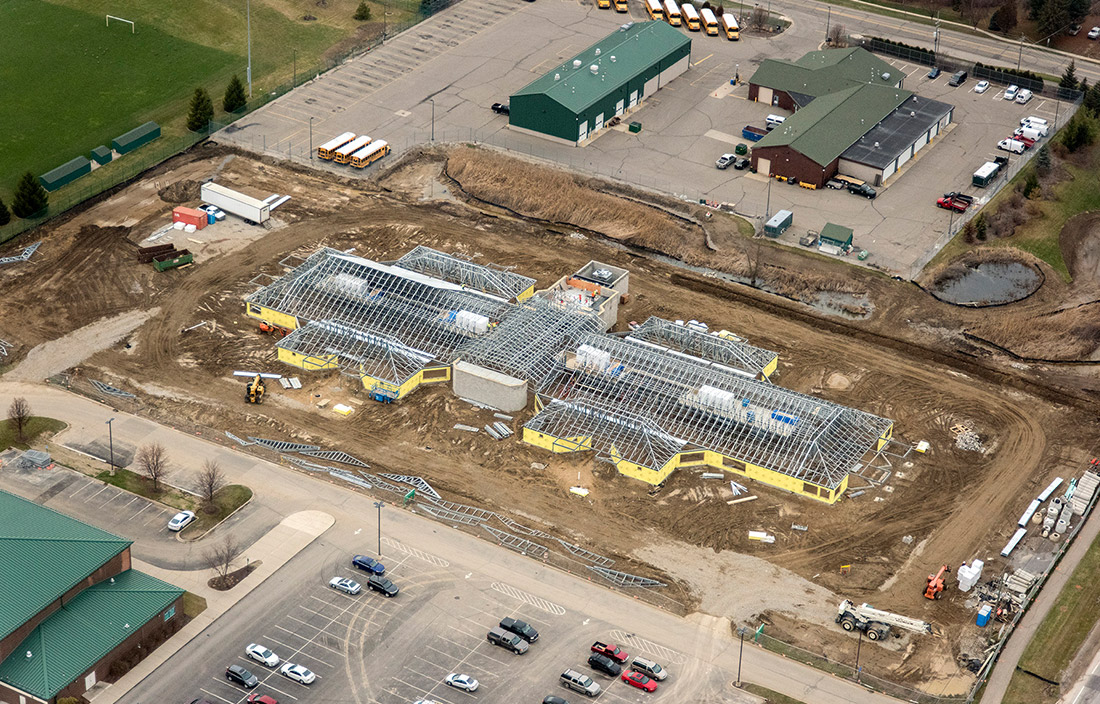 Construction of Novi Community School District's new Early Childhood Education Center (ECEC), which began in July 2015, has hit the midway point. Close collaboration between the architect, construction manager, and program manager Plante Moran Cresa (PMC) has kept the project on budget and on schedule. Construction is expected to be competed in August.
So far, the 39,000-square-foot ECEC building has been enclosed, interior concrete slabs are in place, and the underground storm sewer and wetlands mitigation work is complete. The team is currently installing shingles on the roof and roughing in the interior walls, mechanical systems, electrical systems, and plumbing.
Throughout the project, PMC facilitated the planning process to keep the design aligned with the District's budget by helping vet every aspect to ensure it enhances instruction. PMC also monitored the design schedule to make certain the construction manager received documents in a timely manner. This allowed the District to take advantage of an optimal bidding climate, reducing the overall costs of construction.
The ECEC will house preschool programs for 3-year-olds to young 5s and includes 22 classrooms, a multi-purpose space, a kitchen, and the Community Education and Early Childhood offices. It will also feature a large playground that will be open to the community after hours. According to the District's groundbreaking article, the ECEC project accounts for 14 percent of the $71 million bond passed in May of 2014.

We've helped many school districts successfully complete their capital improvement projects, and we would be glad to help yours as well. Contact one of our staff member today.