The District Detroit recently passed a major milestone in the construction of the Little Caesars Arena: the final piece of steel was placed on August 4.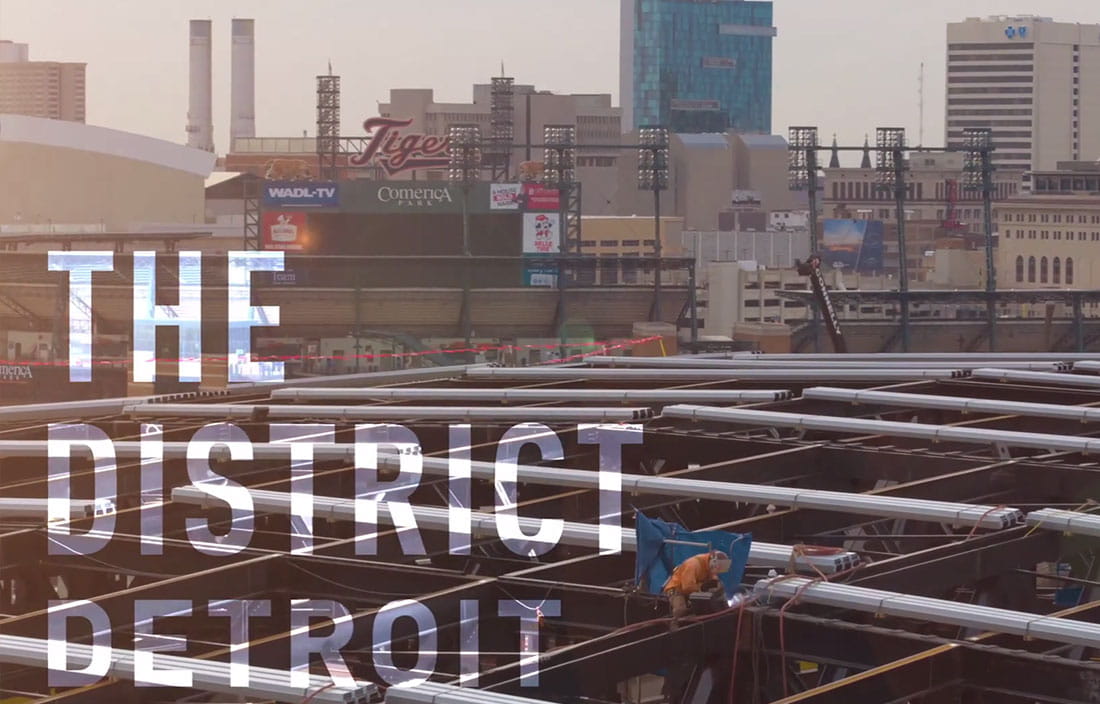 The District Detroit passed a major milestone in the construction of the Little Caesars Arena: The last remaining piece of structural steel needed to finish the roof was officially placed on August 4.
The men and women involved on the project celebrated the milestone with a commemorative topping out ceremony, signing their names and decorating the steel with banners, flags, and an evergreen tree before hoisting it into place. To learn more about the topping out ceremony and the progress made on the new Little Caesars Arena, watch the video on The District Detroit's blog.
The District Detroit development and Little Caesars Arena are an exciting part of Detroit's comeback story. It means a great deal to Plante Moran Cresa to work with Olympia Development of Michigan and all the organizations involved to help revitalize our hometown.
As Real Estate Partner, Plante Moran Cresa's role is to bring our multidisciplinary real estate team to assist Olympia Development of Michigan with the new arena's construction program management as well as developing and executing a real estate strategy that brings the most unique blend of local and national retailers and office users to The District Detroit.
The District Detroit is a bold vision coming to life through 50 blocks of thriving businesses, parks, restaurants, bars, and event destinations. Imagine five unique neighborhoods featuring residential, office, retail, and green spaces anchored by world-class sports and entertainment venues. For leasing information, visit districtdetroit.com/leasing.