Beaumont Health celebrates groundbreaking of $150 million towers expansion
Congratulations to Beaumont Health on the groundbreaking of its towers expansion.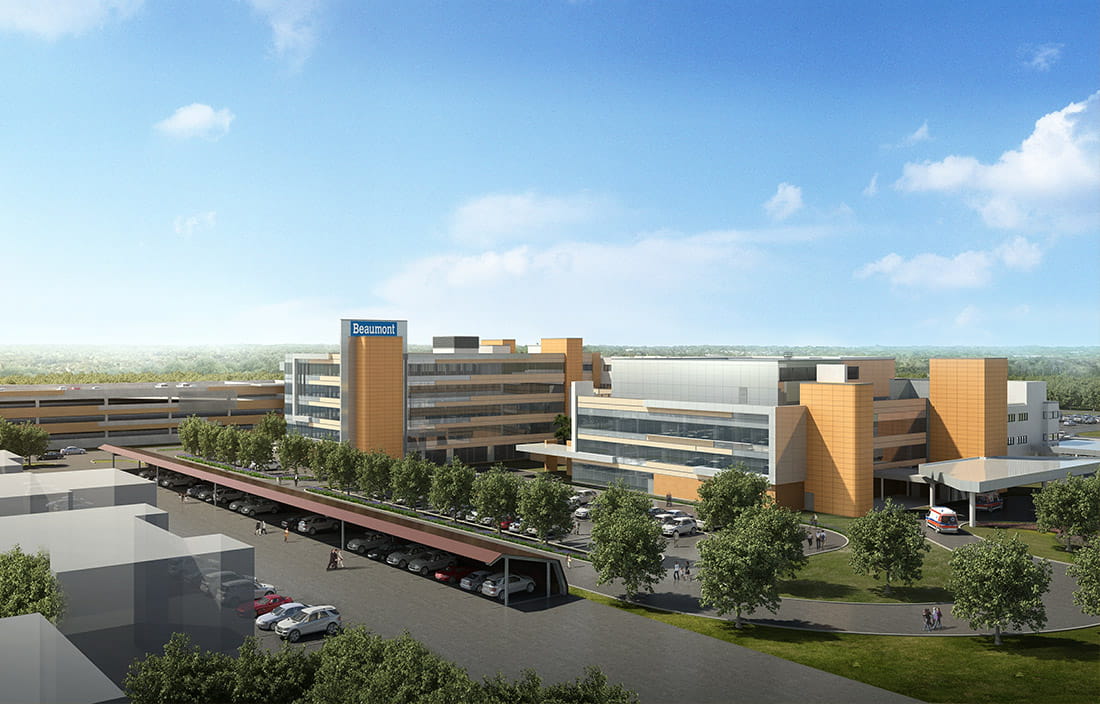 Plante Moran Cresa would like to congratulate Beaumont Health on the groundbreaking of its new critical care tower and patient tower at Beaumont Hospital, Farmington Hills. The groundbreaking was celebrated on October 24 with a presentation detailing the facility expansion plan.
The $150 million towers expansion project entails constructing 58 treatment bays to expand the emergency room capabilities, building nine new surgical suites, constructing a new 20-bed critical care unit, and adding 80 private patient rooms in a five-story addition. Altogether, the hospital plans to build 210,000 square feet of new construction and renovate 61,500 square feet.
These additions, along with a 468-car parking structure that opened this month and a central energy plant expansion, compose the second phase of the Master Facilities Plan Implementation. Previous phases include finish upgrades throughout the existing patient units and development of the Robert P. Colen Auditorium and Medical Education Center.
The master facility plan will be completed in three phases, with an overall expected completion date of September 2019. The tower additions are expected to be complete in the fall of 2018.
Plante Moran Cresa is proud to be engaged as owner's representative for the Master Facilities Plan Implementation project. PMC will continue to ensure the project's success by facilitating and coordinating the owner's activities throughout design and construction phases of the project; reviewing the budget and schedule; and monitoring the quality, cost impact, and schedule.
Read more about the project at Crain's Detroit Business. Curious about what it will look like? Here are a few renderings showing the updated campus.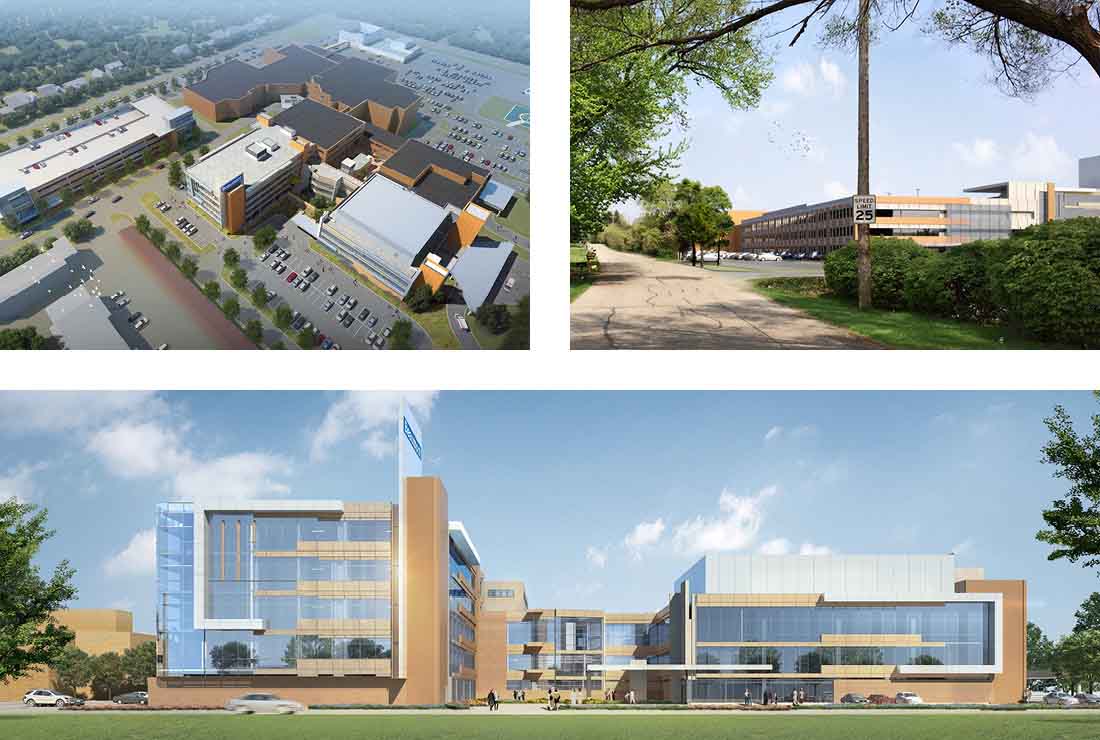 About Beaumont Health
Beaumont Health is Michigan's largest healthcare system, based on inpatient admissions and net patient revenue. The not-for-profit organization was formed in 2014 by Beaumont Health System, Botsford Healthcare, and Oakwood Healthcare. Beaumont Health consists of eight hospitals with 3,337 beds and 168 outpatient sites. For more information, visit beaumont.org.