Know your options when selecting a qualified default investment.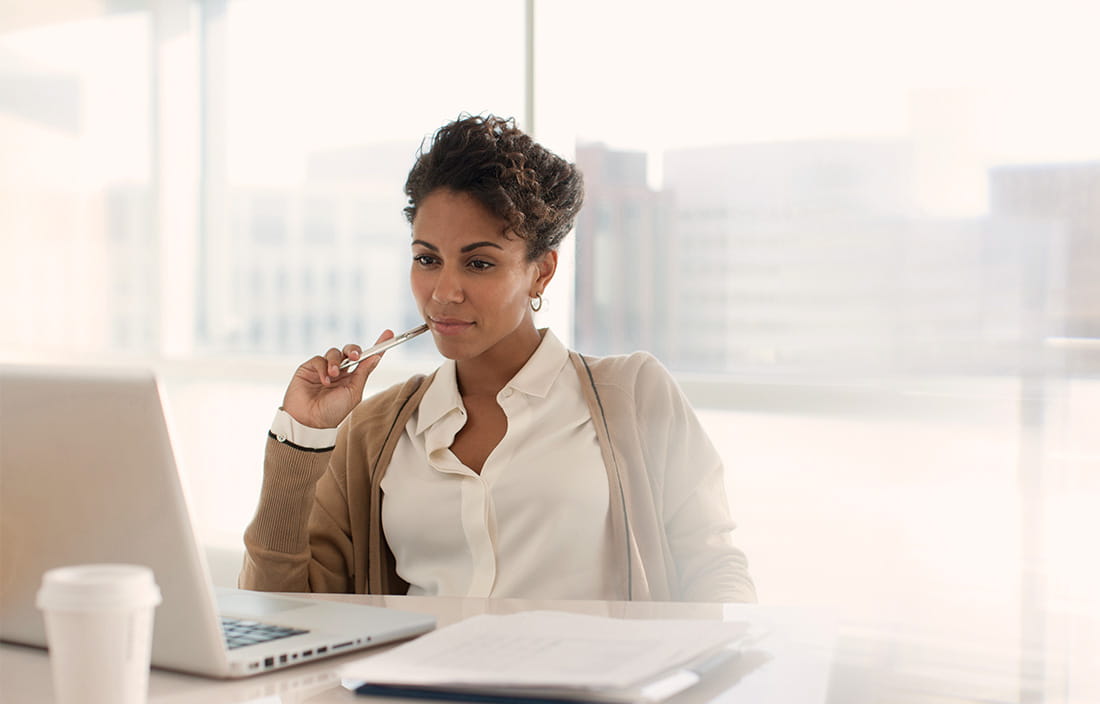 Competitiveness, productivity, and responsibility are sought-after values within today's business environment, and when it comes to the structure and management of retirement plans, understanding your options will help you deliver on all three.
When it comes to the structure and management of retirement plans, understanding your options will help you deliver on all three.
There are many options when it comes to the types of investments that can be offered as part of your organizations' retirement plan. While participants almost always have the option to select their own investments based on the plan menu offered, it is important for plan sponsors to consider using a Qualified Default Investment Alternative (QDIA) for participants who have not made an investment election.
QDIA fast facts
Assists employers
A QDIA is intended to assist employers in selecting default investments that best serve the retirement needs of workers who do not direct their own investments.
Must be appropriate
A QDIA must be appropriate as a single investment capable of meeting a worker's long-term retirement savings needs.
No specific investment products
The DOL regulation does not identify specific investment products – rather, it describes mechanisms for investing participant contributions.
Employer securities
A QDIA generally may not invest participant contributions in employer securities.1
Common QDIAs
Organizations that offer participant-directed retirement plans face the challenge of fulfilling their fiduciary responsibilities while considering the many different types of employees that they have, ranging from those who are active and interested in choosing their investments to the often sizable percentage of employees that fail to engage.
QDIA options fill an important role for plan sponsors and participants alike. There are three types of investments that meet the requirements of a QDIA:
Balanced funds
Investments that provide a broadly diversified range of investments with an asset allocation that is optimized for the employee group as a whole (as opposed to age or other employee specific factors). Typical balanced funds will have a 60% equity, 40% fixed income asset allocation that remains static over time.
Target-date funds
These are investment options that include a mix of asset classes whose risk will change over time based on a participant's age or planned retirement date.
Managed accounts
A service that allocates contributions among investment options based on factors that can include an individual participants' age, risk tolerance, non-retirement savings, gender, and other dynamics.

Target date funds and managed accounts are more recent investment model innovations that promise a more tailored approach to asset allocation over time. Let's take a closer look at the features, benefits, and limitations of each.
Target date funds and managed accounts: What you need to know
Target-date funds
Target date funds are meant to be single investment options; one fund that is fully diversified, in which the investment mix is shifted to become more conservative over time. Participants select or are defaulted into a particular fund based on – as the name suggests – their assumed target retirement date.
The investments have a predetermined "glide path" that will change without the participant doing anything. The basic principle for this glide path is that younger participants – those presumed to have more time in the workforce ahead of them and the greatest need to build wealth – are given an investment mix that focuses on growth, by taking greater risks, while those who are older will be invested in assets meant to preserve wealth and provide stability. These funds make sense for those plan sponsors (and participants) seeking to provide or utilize a more simplified and intuitive option.
One potential downside to using a target-date fund is that it primarily uses just one variable – usually age – to drive the asset allocation or risk level. Such a fund assumes a participant wants to take on less risk as it gets closer to retirement, but it doesn't take into consideration the participant's unique financial situation, such as how long they really intend to remain in the workforce, if they have other assets and liabilities, the status of dependents, and more.
Managed accounts
Managed accounts are more tailored to the individual participant's specific situation. As a service rather than a product, managed accounts make investment allocation decisions within the retirement plan based on input provided by the participant regarding wages, life expectancy, savings, spousal information, outside retirement benefits and personal risk tolerance, among other considerations. Usually, the information provided by the participant will be run through an algorithm to determine the appropriate investment mix given their circumstance.
Successful managed account programs can result in higher employee engagement levels, which could lead to higher deferral rates, higher investment returns, greater diversification, and more responsible investment allocations. They can also be a good compliment to your organization's financial wellness programs and resources, if available.
What are Plan Sponsors using as their QDIA?
| | | | |
| --- | --- | --- | --- |
| | 2010 | 2012 | 2014 |
| Target date funds | 73% | 81% | 86% |
| Balanced funds | 13% | 9% | 5% |
| Managed accounts | 4% | 2% | 3% |
| Other | 10% | 8% | 6% |
The need for participant engagement can also be a drawback to managed accounts, however. Often the success rate of a managed account is only as good as the level of -specific information provided by the account holder and the level of ongoing engagement. Managed accounts will be more sensitive to participant inputs, and it is possible that two participants of the same age and projected retirement date could experience different performance in their accounts. Any data omissions or inactivity could also have a negative impact on the success rate. Plan sponsors offering managed account services should strive to find a way to ensure that participants remain engaged over their lifetime in order to reap the benefits of this more customized approach. Plan sponsors also need to make sure they understand the cost structures of managed account services in comparison to other QDIA options.
Minimizing fees and avoiding conflicts
Most managed accounts often come with added costs — many programs start at an asset-based fee of 0.50% or more. The question to ask of any investment product or service is, "are participants getting value from what they pay for"? When a more involved approach yields substantially better results for your employees, then these costs can be justified. On the other hand, if there are higher fees attached to a default option where participants are not engaged (or don't remain engaged), the value should be questioned. Most recordkeepers have a variety of other tools and services to assist participants with their retirement account available at no cost, which may make it tougher to justify the added layer of fees of managed accounts.
The lack of reporting requirements for managed account programs makes it difficult to track and benchmark their performance over time, complicating the ability to gain transparency in this area. In addition, in those cases where data may exist, the managed accounts' relatively recent increase in usage means there isn't much of a track record to examine their effectiveness, particularly as a QDIA, through the different stages of saving for retirement.
One potential solution to the dilemma of low participant engagement is to take an "opt-in" approach; make sure participants understand both the considerations, the fees involved and the importance of participation beforehand, rather than defaulting them into a managed account program.
Another pitfall to avoid with managed accounts is potential conflicts of interest. Often times recordkeepers offer reduced administration fees for plans that utilize a managed account program as the QDIA potentially resulting in the cost of administration being unfairly borne by those defaulted into managed accounts. Plan sponsors should be diligent when defaulting participants into a managed account, as the benefits of reduced administration fees may not outweigh the potential costs of offering a managed account program that is not in the best interests of plan participants. It should not be assumed that managed accounts will drive better retirement outcomes simply because the service is available to employees. Additionally, selecting a recordkeeper based solely on their managed account services and fees may not be in the best interests of plan participants. Plan sponsors should evaluate all the tools, resources, and services offered by that recordkeeper instead of focusing solely on fee reductions available if a managed account is the QDIA.
The question to ask of any product or service is: Are participants getting value from what they pay for?
Conclusion: Finding the right fit
What's right for you and your company? Offering an effective retirement plan calls for constant due diligence on both the investments and services available to plan participants. Plan sponsors can fulfill their fiduciary responsibilities with regards to selecting QDIA's by asking the right questions, including:
Is the fee structure clear?
Will participants get value for what they pay for?
How many participants are likely to want sustained engagement with their plans, and how many would prefer to "set it and forget it?"
What is the best default option for employees, especially those who may be less engaged?
There is no universal answer to the question of which retirement default fund options are best – one size does not fit all. The good news is there are now more options than ever for plan sponsors to consider. An independent advisor can provide the guidance you need to ensure your retirement program and investments best meet the needs of your participants.