Change. It's the new normal, and it renders many a crystal ball hazy.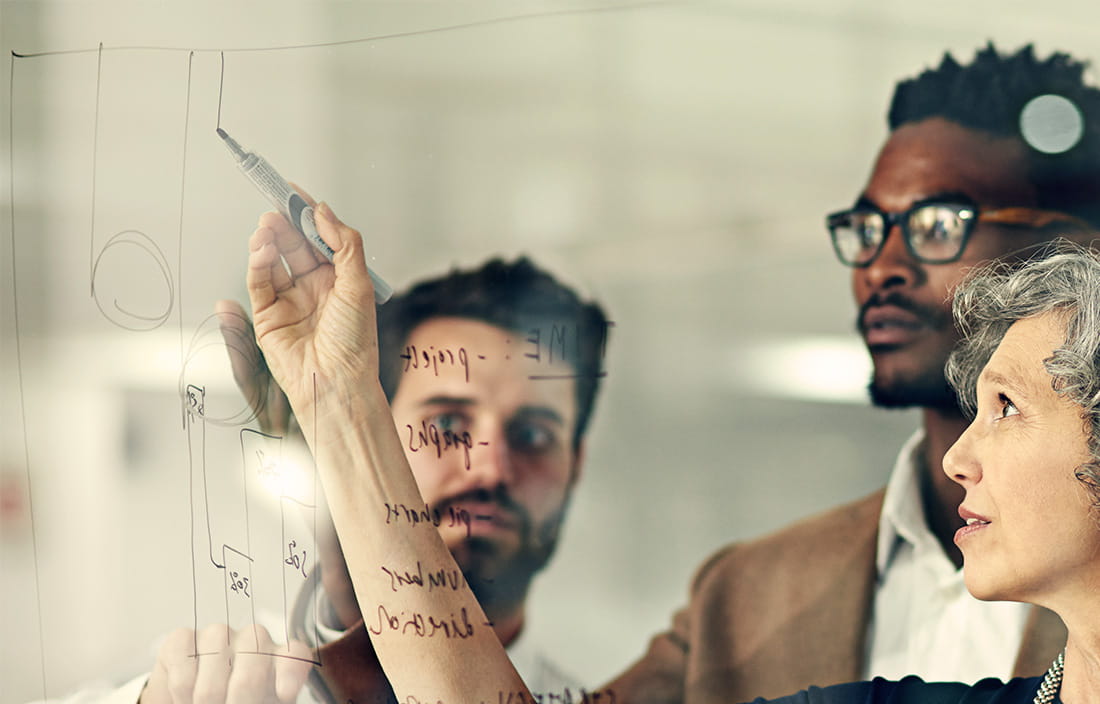 Here, we've identified six themes for investors to consider to help gain clarity in the year ahead:
The Trump presidency
The biggest story surrounds the change of power in Washington, DC, largely because of the focused pro-growth agenda the President put forward as the cornerstone of his candidacy. A combination of tax cuts, infrastructure spending, and deregulation has the market betting on stronger growth in 2017 and beyond. Still, his crosshairs on trade are a potential concern, and the need to find some bipartisan middle ground to get legislation through Congress creates uncertainty.
Global populist wave
Many forces pushing American politics and policy in a new direction are pushing elsewhere, too. A global populist wave has been rising in recent years, emanating perhaps most notably from Europe, where fiscal stress in a handful of peripheral countries has penetrated well into the continent's core. The Brexit vote last June sent shudders through global markets (albeit temporarily), while the geopolitical ramifications will reverberate for some time. What is the full reach of the discontent with the political establishment? The global populist movement likely will continue to be a major story this year, as investors are closely watching elections in Germany, France, Italy, and the Netherlands – and the next chapter in the Brexit story.
Pick-up in economic growth?
The economy appears likely to have grown by a bit less than 2 percent in 2016, despite a strong third quarter surge. Economists are projecting the pace should pick up this year, edging back into the 2.0 – 2.5 percent trend growth range that has characterized much of the post-2009 period. In addition, the President's pro-growth policies – particularly related to infrastructure spending and regulatory and tax reform – have the potential to provide an additional boost in the latter half of this year and into 2018. Still, the lack of specifics and the challenging legislative process ahead make quantitative projections subject to an unusually high degree of uncertainty.
Return of inflation
It wasn't long ago that capital markets were focused on the risk of deflation. Energy prices were collapsing as tepid global growth and the slowdown in the Chinese economy raised the specter of a hard landing, driving commodity prices sharply lower and prompting global central banks to maintain an exceptionally accommodative stance on monetary policy. Today, energy prices have risen well off their floor; wage pressures are building; and the headwind of falling import prices is dissipating. Most measures of inflation in the U.S. are already rising and should push higher in the months ahead, with repercussions across capital markets, including equities, bonds, currencies, and commodities.
Fed policy and interest rates
As widely expected, the Fed raised the funds rate by 0.25 percent last December – the central bank's first increase in a year and only the second in the past decade. The Fed has projected three increases in 2017 totaling 0.75 percent, although the markets are still pricing in an increase of 0.5 percent via just two quarter-point moves. Long-term rates have already moved notably in anticipation of a pickup in growth and increasing inflation expectations. Policymakers are expected to remain relatively dovish but biased toward gradually increasing rates.
Return of small caps?
Increasing optimism about the potential upside of a more pro-growth agenda drove a rally in U.S. equities following the Presidential election. Historically, the period between the election and inauguration have been positive for the stock market. But domestic stocks are not inexpensive, and investors are looking for a surge in earnings to justify higher prices. The strengthening dollar could present a headwind to large multinationals that derive a substantial portion of their revenue and earnings outside the United States. As a result, small caps may be better positioned than they have been in some time .
Undoubtedly, as always, surprises and market volatility await. That's why it's so critical for investors to have a well-conceived long-term plan, embodied in a written investment policy statement, to guide decisions—no matter what the months, and years, ahead bring.