High school bond projects break ground at Woodhaven-Brownstown School District
We're seeing great progress on Woodhaven-Brownstown School District's bond projects.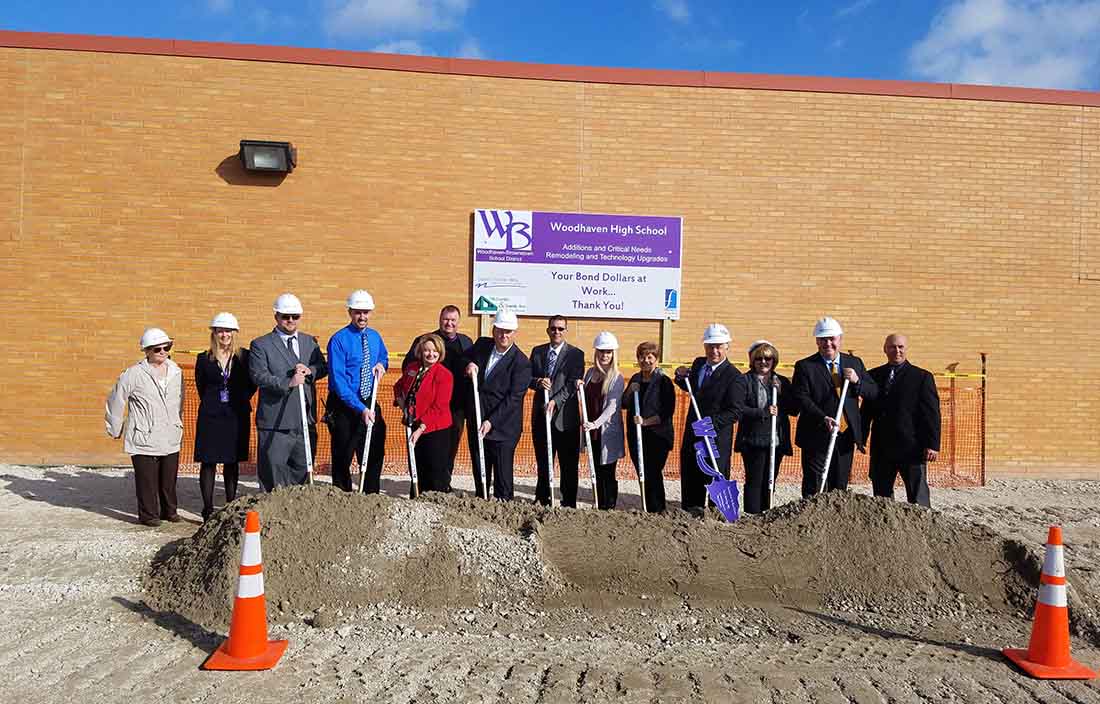 Celebrating the groundbreaking
Woodhaven-Brownstown School District broke ground last month on Phase I construction at Woodhaven High School. These site improvements, additions, and building renovations are part of the $57.4 million bond program passed in November 2015.
The groundbreaking marks the beginning of several phases planned for the high school. Building additions include new spaces for:
Black Box Performance Space
Vocational/Technical Wing
Main Office
Bids have been awarded for these projects, and final construction costs are expected to be approximately $30 million. The Phase I additions and renovations are scheduled to be completed around the end of the year.
Looking ahead
Phase II of the planned high school projects will include renovations to the media center, lockers rooms, and common areas. The existing main office will be renovated to incorporate a new Project-Based Learning zone. Phase III will include a new addition for the natatorium (pool) and field house (gym). Phases II is expected to wrap up around the end of summer in 2018, and Phase III at the end of summer in 2019.
In recent months, Woodhaven-Brownstown School District has also awarded contracts for several other projects, accounting for $5 million of the total bond program, at Erving and Yake elementary schools and Brownstown and Patrick Henry middle schools.
Plante Moran Cresa, engaged as the District's owner's representative, has worked closely with the District, McCarthy & Smith, and French Associates to keep the bond program on budget and on schedule. The team is looking forward to a productive spring as we plan for the rest of the 2017-2018 projects.