Mobility technology advances reroute supplier strategies
Advances in mobility technology and shifting consumer preferences are changing the traditional vehicle ownership model in major ways. Here's a snapshot of the trends you need to understand to adapt and thrive.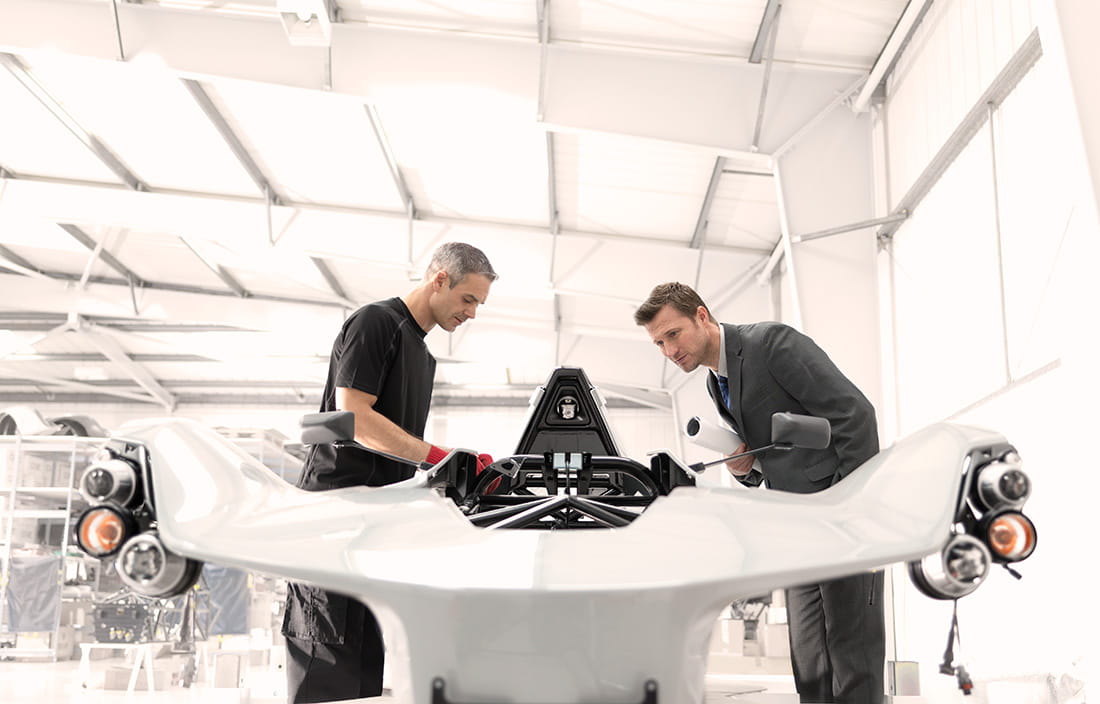 The traditional vehicle ownership model is changing with advances in mobility technology and shifting consumer preferences. As the automotive industry moves toward an autonomous, shared-vehicle model, OEMs will seek supplier partners who understand, and will adapt for, the future — successfully implementing significant changes to the vehicle's interior, exterior, powertrain, and chassis.
Seizing new opportunities will require a realistic assessment of your business and its role in tomorrow's industry. The capital requirements and investment risks at play in this dynamic market can be daunting. Here's snapshot of what you can expect.
You may need to acquire rather than invent product technology — a fact that's fueling a great deal of joint venture, merger, and acquisition activity.
For example, BorgWarner acquired traction motor maker Remy International to position itself to better serve the electric and hybrid electric vehicle market, while Nvidia, ZF, Bosch, and Audi are collaborating to have a self-driving car on the road by 2020.
You'll have savvy competition as tech companies and private equity firms move into the automotive space.
Samsung acquired Tier 1 electronics and software provider Harman; Intel is acquiring autonomous driving technology firm Mobileye; and Qualcomm is acquiring NXP Semiconductors. The competitive landscape is changing that quickly, and if you don't begin to imagine the future, it will slip through your fingers.
Autonomous sharing will grow as self-driving capabilities improve ride- and vehicle-sharing opportunities for customer access.
For example, Uber is planning a driverless fleet by 2030. OEM investments in mobility technology and in ride- and vehicle-sharing applications and platforms will also continue to increase. Ford created Ford Smart Mobility to speed development of advanced technology; General Motors has launched a fleet-sharing subsidiary, Maven, invested in Lyft, and acquired autonomous technology startup Cruise Automation, as examples.
The convergence of autonomy and ride-sharing will have vehicle-wide implications.
Suppliers can expect bumper-to-bumper changes in everything from materials and visual displays, to sensors and controls. There will be a need for increased technology integration, faster component replacement in many instances, and new technologies and infrastructure to support self-driving capabilities.
Electric vehicles will become increasingly viable.
The increased asset utilization enabled by autonomous technology can enhance EVs' annual fuel savings and strengthen the EV return on investment and business case, along with meeting the environmental requirements to reduce hydrocarbon emissions that many major cities will be adopting.
Prepare to invest more in R&D, innovation, mergers and acquisitions, and/or new customer segments to support growth of new business.
What's a supplier executive to do?
Identify the potential impacts on your product portfolio as mobility technologies are applied throughout the vehicle, and make strategic decisions on the direction you want to go. Prepare to invest more in R&D, innovation, mergers and acquisitions, and/or new customer segments to support growth of new business. You'll need to be extremely focused with your resources. If certain products or services don't fit the future direction you've identified, you may have to make difficult decisions about carving them out, as hard as that may be to do, to ensure a sustainable position in the value chain.