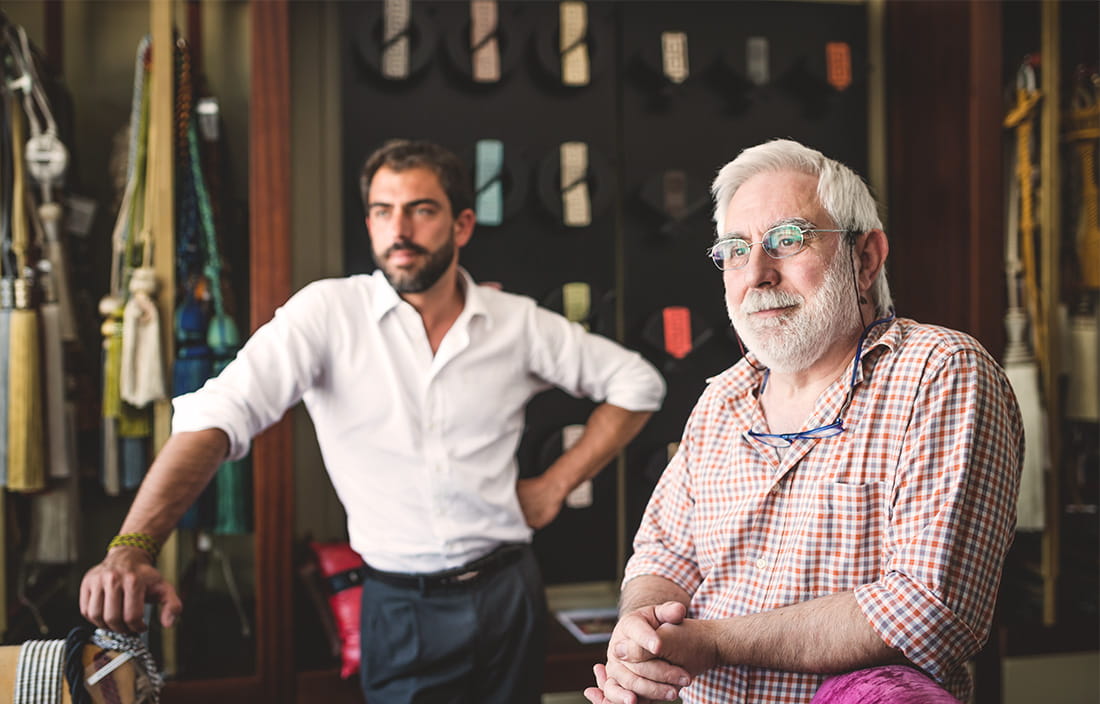 Risk mitigation. It is the phrase that calls organizations to action. Increasingly, businesses are recognizing that facilitating seamless leadership transitions for key positions is a critical factor in sustaining the success of their organizations. Proactive succession planning efforts reduce the risk of hiring and promotion mistakes, loss of institutional knowledge, and the negative impact of turnover in key roles.

Successful transitions (at the CEO or any level of the organization) result from being intentional and proactive in identifying and developing talent. So how can companies better prepare for succession, create an effective plan, and mitigate the risks?

Here are four steps to effectively mitigate some of the risks with succession planning:
#1 Start early
Too often succession planning is addressed only when change is imminent or in response to an unexpected crisis or staff departure. These situations create more risk because pressure intensifies to make an immediate decision — often considering only the best available candidates who may not be the best choices for key open positions.
Starting early not only allows for better planning, but allows for talent development to take place at a more realistic and achievable pace (e.g., skill building, transitioning client relationships, developing leadership competencies, etc.). Perhaps the best candidates are already employed by your financial institution. Developing candidates from within your organization provides the dual benefit of promoting leaders familiar with your organization's culture and values as well as providing professional growth opportunities for your top talent.
#2 Succession planning is a continuous process
Best in class organizations recognize that succession planning is a process, not a one-time event. In most cases the hiring of a new CEO means a replacement plan was in place — which is very different from, and what most people painfully mistake for, a succession plan. In reality succession planning is an important and ongoing process for the organization. Some of the critical steps include:
Identifying key business challenges facing the organization
Creating a leadership success profile
Assessing identified candidates for key roles
Creating transition plans for new leaders
Developing internal talent
Tracking, documenting, and monitoring the process
The sponsorship of senior leaders is a key success factor. Succession planning efforts are most effective when the process is embraced as a key strategic initiative for the whole organization, not solely an "HR initiative."
#3 Assess candidates for key positions
It is helpful to objectively evaluate the "fit" of candidates for open positions. This includes an assessment of their strengths and professional development areas. When interviewing candidates, use behavioral-based structured interview questions. These explore how candidates have handled key situations in their past by emphasizing behaviors that are directly relevant to being successful in the open position. Frequently, interviewers place too much emphasis on subjective factors, relying heavily on their "gut feeling" (e.g., a firm hand shake, direct eye contact, shared interests with candidates, etc.).
Reaching out to a third-party assessor provides a way to obtain an objective assessment of a candidate's strengths and professional development areas. The third party (i.e., Plante Moran) could assess the individual's interests, cognitive abilities, and personality profile. With this information, a frank and honest discussion may take place about a candidate's strengths, development areas, and overall fit for the position and organization.
#4 Develop internal talent
Assessment results may suggest the internal candidate is not ready now, yet provide specific recommendations for developing key skills that better prepare that candidate for future opportunities. Suggestions might include: formal training programs, internal mentoring, executive coaching, job rotations, additional stretch assignments, and a variety of other developmental opportunities. Consequently, the mantra to "start early" can ensure that organizations develop a talent pipeline that is prepared
to fill future leadership roles when needed. Conducting annual reviews of top talent in the organization, sometimes referred to as a "talent roundtable," enables the senior leadership to monitor progress and make suggestions as needed.

Succession planning is an important strategic business initiative for all organizations. By (1) starting early, (2) embracing succession planning as a process, not a one-time event, (3) objectively assessing candidates for key positions, and (4) developing talent, you can ensure that your organization has effective leaders prepared to fill key roles to meet the business challenges of today and tomorrow.