Detroit's Little Caesars Arena celebrates ribbon cutting
The Little Caesars Arena's ribbon cutting marks the opening of the $863 million facility that will be home to the Detroit Red Wings and Pistons and a centerpiece of the 50-block District Detroit.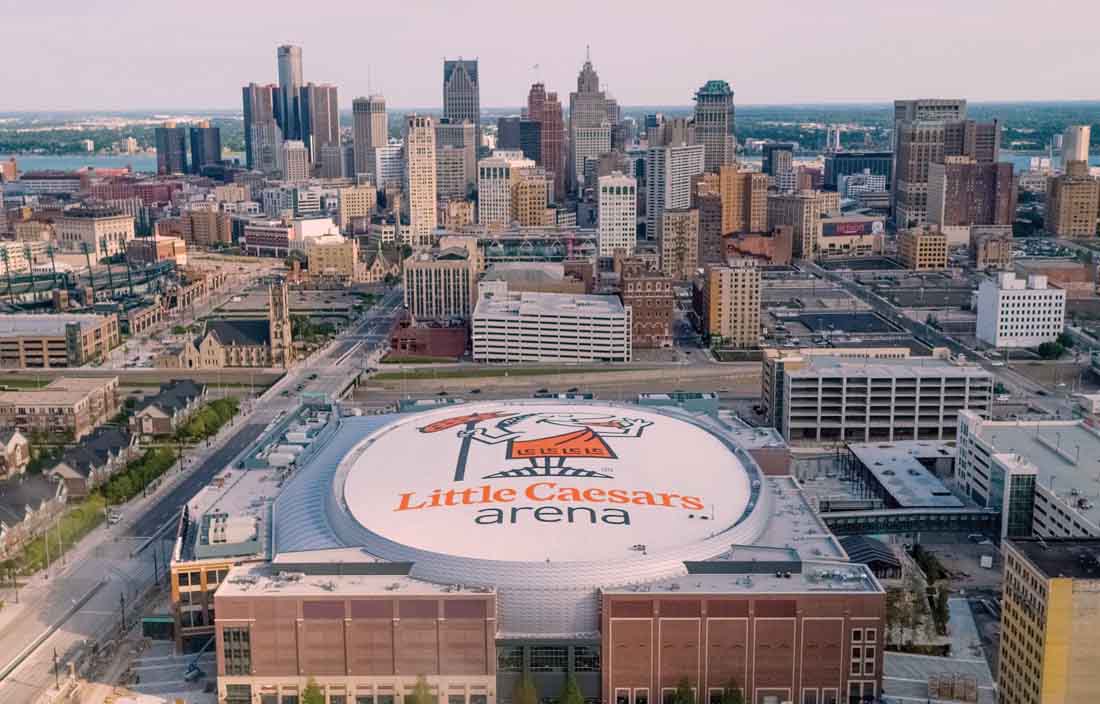 On September 5, Chris Ilitch led the ribbon cutting for the Little Caesars Arena (LCA), a monumental project that signifies the continued revitalization of Detroit and brings together the greatest density of professional sports teams in the country. Leaders from the Ilitch Organization, city officials, staff from Plante Moran Cresa, construction contractors and vendors, athletes from the Detroit Red Wings and Pistons, and the public came together to celebrate.
The LCA will host tens of thousands of fans at a variety of sports and entertainment events throughout the year, fans who will be enticed to stick around downtown to visit the surrounding retail outlets, restaurants, and other destinations that make up The District Detroit.
Kid Rock will officially open the LCA on September 12, and the Red Wings drop the first puck just 11 days later. The Piston's first game will be October 4.
Read more about the ribbon cutting >>
Learn more about the Little Caesars Arena >>
Completion of the LCA wouldn't have been possible without the tireless teamwork of a great many people, and we are honored to be a part of this momentous project as the program managers.
Plante Moran Cresa is also currently engaged to help develop and execute a real estate strategy that brings a unique blend of local and national retailers and office users to The District Detroit.
About The District Detroit
Estimated at $863 million, the arena is part of The District Detroit development, a 50-block, mixed-use development led by the Ilitch Organization. With eight theaters, five neighborhoods, and three professional sports venues in one vibrant, walkable destination, The District Detroit is an exciting urban environment for people who want to live, work, and play. Learn more >>