Accounting software selection: Best practices for tech firms
Growth is good news for any rapidly expanding tech company, but can your accounting software keep up? Use these best practices for selecting an accounting solution that can support your business into the future.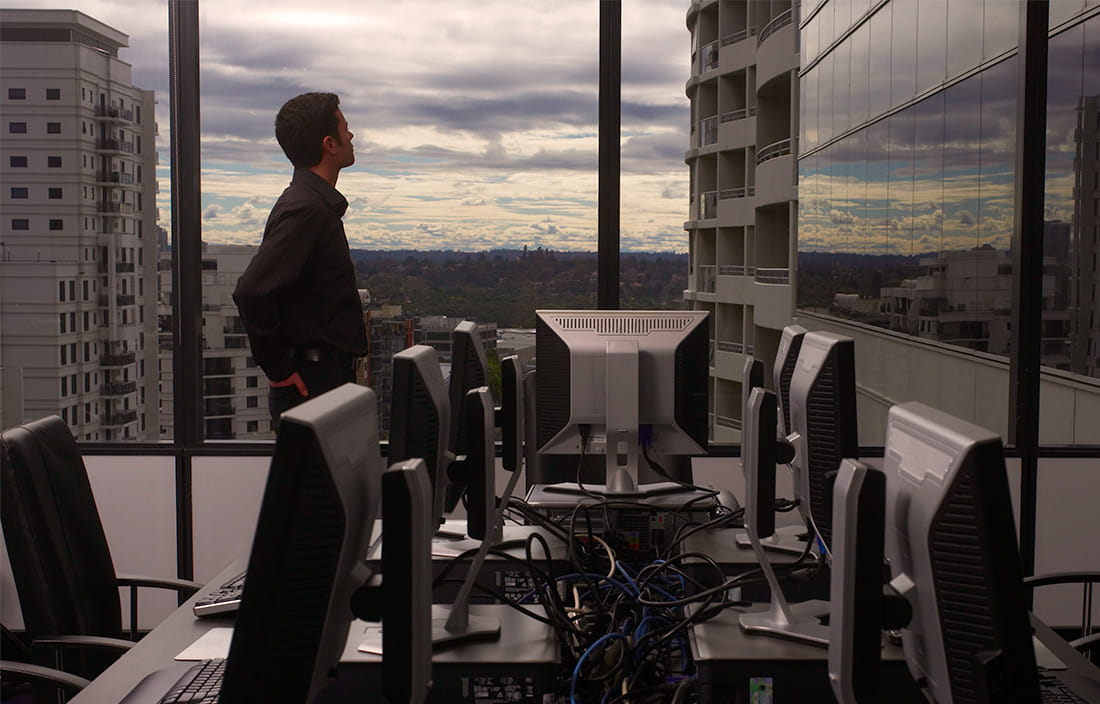 Growth is good news for any rapidly expanding tech company, but it comes with a downside: Your accounting software may not be able to keep up.Often, the move from small business accounting packages, such as QuickBooks, is driven by investors, who want assurances that reported financials are not only accurate, but also that financial accounting controls are in place. All too frequently, however, we see technology and other businesses — with the best of intentions to meet investor and immediate business needs — make quick decisions. Without fully thinking through the requirements and options, businesses can find themselves caught in a tangled web: actual implementation costs far exceeding initial estimates and the post-go-live realization that the solution you chose doesn't, in fact, address all of your requirements.Making the wrong decision can have serious and long-term impact, draining capital and internal resources you could invest instead in R&D and further growth. Consider these practices to help define your requirements and make the right decision.
Define functional requirements
Accounting packages vary in their baseline configuration, features, capabilities, cost, and deployment model, among other things. Tech companies will want to ensure their accounting software provides key baseline functionality, including:
Accounting/general ledger
Accounts payable and receivable
Invoicing and billing
Reporting, both standard and customizable
Bank reconciliation
Administrative controls and security
Along with baseline functionality, you may also need unique capabilities. For each solution, ask the provider which key features are included within their baseline and whether they have add-on capabilities that meet your needs. In many instances, add-ons provide the additional functionality needed but may add cost and implementation complexity. For example, you'll need a third-party add-on with some packages if you process payroll through ADP, handle multiple-entity transactions and reporting, or want to integrate with Salesforce for CRM. Other specialized functionality includes budgeting, cash management, bank reconciliation, and workflow — to mention a few.

Speaking of capabilities, always consider whether you'll need a specialized resource to configure the capabilities you require, whether they relate to reporting, process mapping and workflow, or any other feature. The user's ability to configure those capabilities to get what your business needs out of the system — without requiring a programmer — is a critical factor to keep in mind throughout the selection process.
Making the wrong decision can have serious and long-term impact, draining capital you could instead invest in R&D and further growth.
Evaluate deployment types
Deployment models vary, and each has pros, cons, and cost implications.

On-premise
Historically, accounting solutions were installed on premise and supported either by internal resources or a third-party service provider. On-premise deployment offers greater control over systems and data, but with control comes greater responsibility, risk, and the need for internal technical knowledge and the resources to maintain and support infrastructure, equipment, and applications.

Hosted
With managed hosted deployment, the provider maintains and supports the infrastructure, equipment, and applications with your business selecting the level and type of support it needs. Hosted models can help you operate with less risk due to data redundancy, disaster recoveryservices, and support. Hardware, too, can be installed within the hosted environment, and there's often an option to lease dedicated or virtual computing capability

SaaS (Software as a Service)
SaaS, aka cloud-based tenant software, offers standard functionality, configured to the client's needs. You gain access to established infrastructure and solutions, often including optional add-ons, which can speed implementation. As with hosted solutions, operating risk decreases since most providers offer data redundancy, disaster recovery, and high uptime and reliability.
The user's ability to configure capabilities to get what your business needs out of the system — without requiring a programmer — is a critical factor.
Understand cost models and drivers
Cost and cost-related factors vary across applications and deployment models. For example, on-premise deployments will mean upfront infrastructure and equipment investments, but typically low annual licensing fees, while SaaS models incur annual licensing fees but have low entry costs. Total year-one costs tend to be the highest for on-premise deployments, while total cost over five years tends to be the highest for SaaS deployments.

No matter the deployment model, businesses often underestimate the cost of services and testing, which should include a structured, statistically driven approach. Don't neglect adding both of these to your implementation plans and budget.
Look for alignment
Alignment among your business, its long-term plans and objectives, and technology requirements with those of the application provider is a critical success factor. You may not want to invest in a particular on-premise solution if the company is moving to the cloud. Ask about the provider's plans. Ask to see its product roadmap. Ask what capabilities it anticipates adding in the coming years. Is the company making real investments in its solution or keeping things status quo?


Consider business-specific factors
Unique attributes of your business also should drive software selection. If your company primarily offers professional services, for instance, you'll want to ensure the applications you're considering include time and attendance capabilities for project-based accounting — a more advanced capability that many baseline packages don't offer. Likewise, manufacturing-focused businesses should look for solutions with the necessary enhancements, such as procurement, inventory, or MRP.
Document your requirements
Document functional requirements in a request for proposal (RFP) to obtain pricing from potential solutions providers in a formalized, consistent manner. This will help you compare apples to apples when you review submissions.
Do your due diligence
Performing due diligence on your finalist solutions is a critical step to selecting the best software package for your organization. Invite vendors to provide software demonstrations, based on a predefined script or list of topic areas you prepare and provide in advance. The script should include critical functions you need the software to carry out and address any questions you have. This ensures you'll see the software functionalities that are important to your organization rather than merely sitting through a sales pitch.

Before you make a selection, call or visit references for the finalist solutions you're considering. Be sure to contact references for both the software solution as well as the implementation vendor. These often can be different, and you'll want to conduct due diligence on both.
In conclusion
When choosing your next accounting application, don't underestimate the complexity of the process. With such a wide range of features and capabilities, deployment models, and pricing — not to mention your own business characteristics and growth plans — tech firms have a lot to think about. Looking back, you'll be glad you took the time to choose wisely.