With the expansion approaching its ninth year, and unemployment trending near all-time lows, investors wonder if it can continue.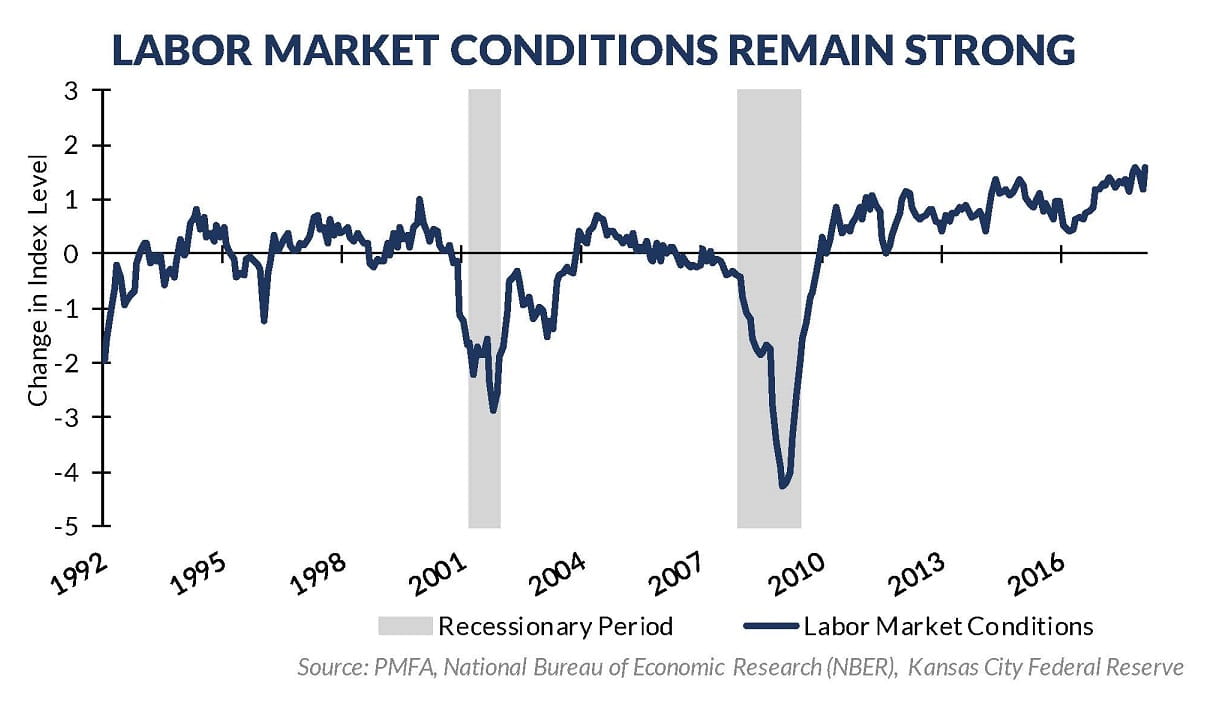 For the past eight years, the job market has strengthened considerably, and appears to be on strong footing today. By any number of measures, the labor market is as healthy as it has been in decades. The unemployment rate remains at a 17-year low (at 4.1%), weekly jobless claims recently dipped to their lowest level since 1973, and job openings are near an all-time high.

Given these positive conditions today, it will be increasingly difficult for job creation to be maintained at its recent pace, but it should be sufficient to support continued economic expansion. Furthermore, wage growth is showing some signs of accelerating as the competition to attract and retain skilled workers is intensifying. With the rising demand and dwindling supply increasingly favoring workers, various measures of the consumer mood remain quite optimistic – ultimately supporting consumer spending growth and the broad economy.