The short answer is probably not. Here's why.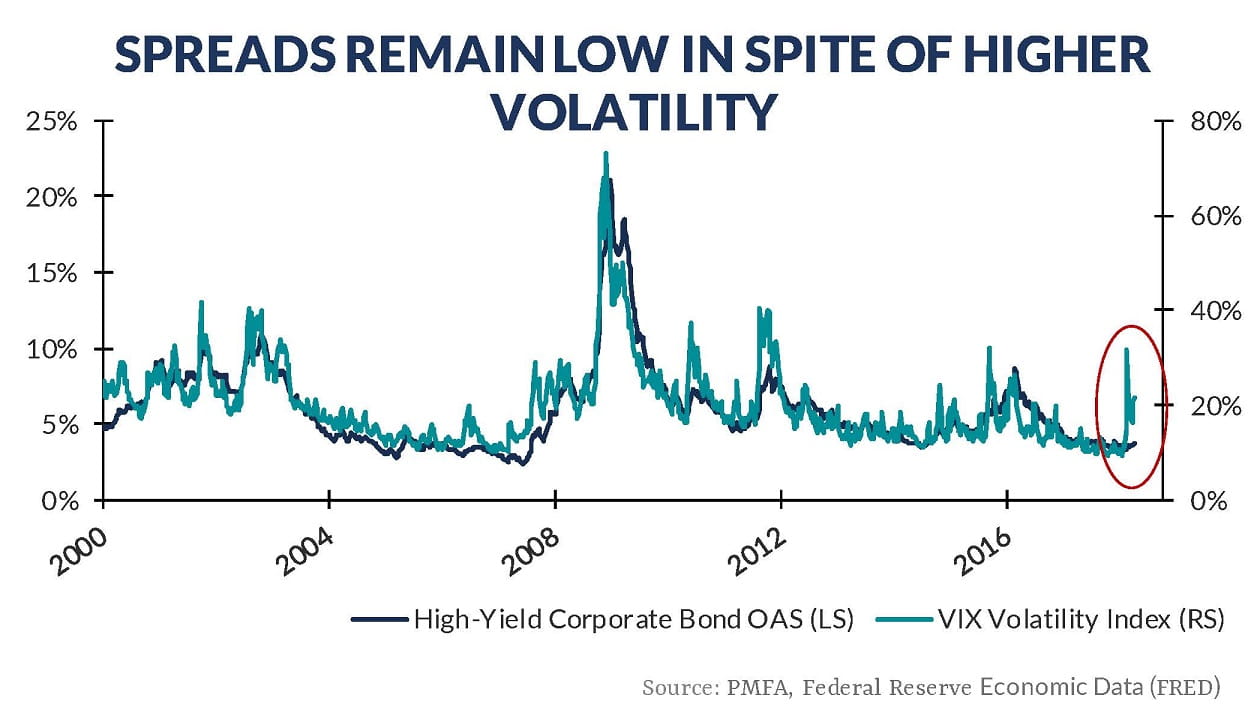 While the CBOE Volatility Index (or VIX) illustrated below clearly shows that equity volatility spiked earlier this year, high yield credit spreads held relatively steady and remain tight in a historical context. The fact that they did not widen to any meaningful degree even as equity volatility spiked is noteworthy.

Although corporate sector borrowing has increased in recent years, investors do not appear to be concerned with corporate profitability or default risk to a meaningful degree. Against the backdrop of a still positive economic outlook, tight credit spreads and positive credit market conditions provide further evidence that the recent equity pullback was more likely a correction than it was a sign of concern about a deterioration in economic fundamentals, declining credit market conditions, or the start of a prolonged bear market.