After nearly 10 years of expansionary monetary policy, central banks are beginning to shift their stance.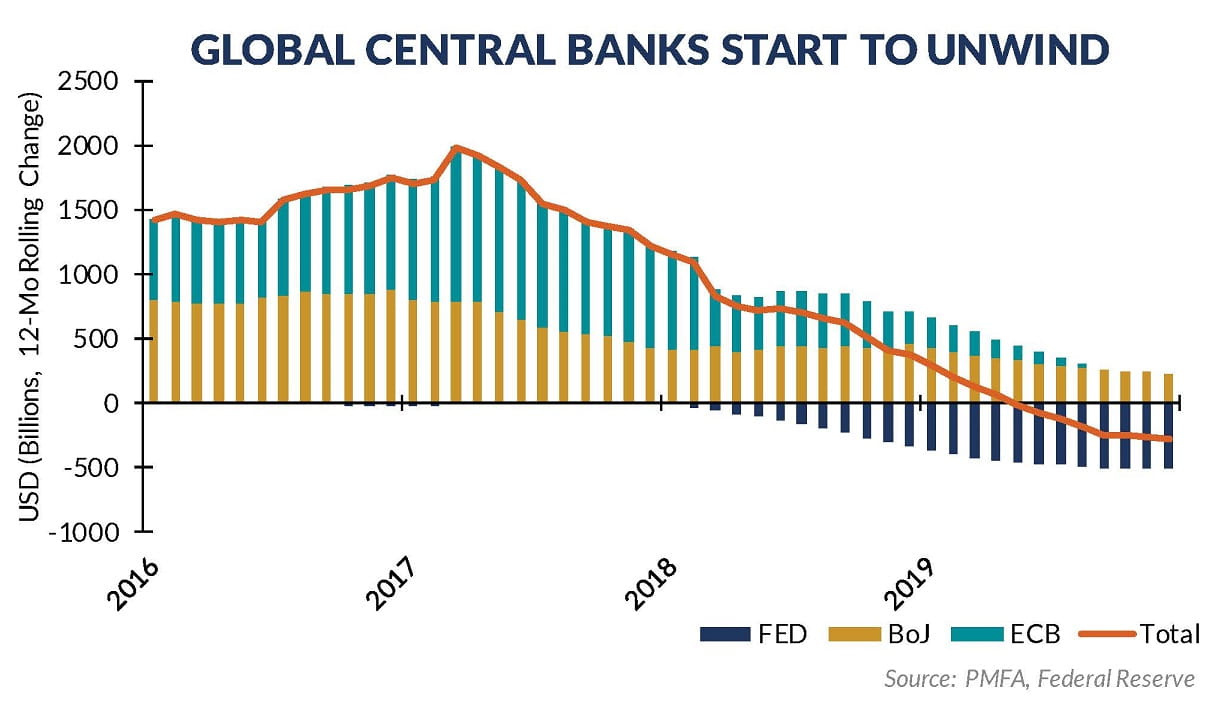 Starting in late 2017, the Fed announced that it would begin the process of shrinking its balance sheet (quantitative tightening). Coupled with its ongoing series of short-term rate increases, the Fed's goal is to gradually normalize monetary policy. The process thus far has been gradual (and is expected to continue to be) and subject to a great deal of transparency in an attempt to avoid a negative capital market reaction.

Globally, other central banks are not as far down the normalization path as the Fed. The European Central Bank is edging that direction, and the Bank of Japan is expected to gradually trim its bond purchases over the next few years. The bias toward reduction of global central bank balance sheets could push rates higher, leading to increased borrowing costs.

Still, these decisions underscore the confidence that policymakers have in the global economy and directly address the need to normalize policy to reduce the risk of unwanted inflation or an overheating economy, and to create some "dry powder" for central banks to take action when the next economic downturn occurs.