Some investors have expressed concern about the flattening yield curve and what it means for the performance of the capital markets in the coming months. Is this concern justified?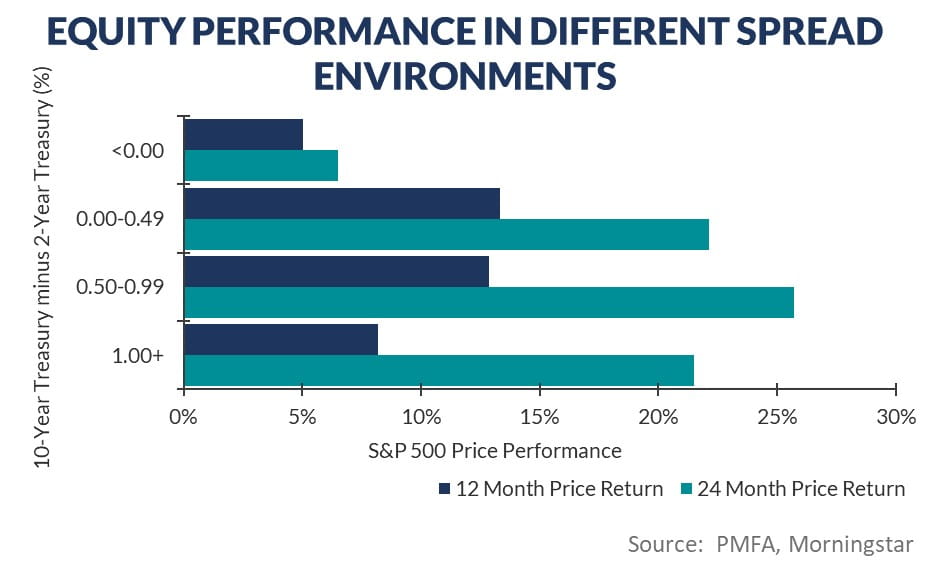 The rise in the 10-year Treasury yield to 3% and a simultaneous flattening of the yield curve have been cited as potential catalysts for market volatility in recent months. While spreads have narrowed, it is an outright inversion of the yield curve that has previously been a stronger indicator of a future downturn in equity markets caused by a recession.

Historically, stocks have actually performed well on average when the yield curve is relatively flat. Since 1976, stocks have generated strong returns during the 12- to 24-month period following a month when the term spread (the 10-year Treasury yield minus the 2-year Treasury yield) was between 0% and 0.99%. Interestingly, when the yield curve inverted, equity performance varied dramatically, but was still positive on average.

Although prior yield curve inversions were typically followed by a period of higher volatility and economic weakness, equity investors who stayed invested through the downturn still typically achieved positive returns.