While offering a financial wellness program is becoming more common, the process for choosing a best-fit solution is complicated. Here are a few considerations to make that decision easier.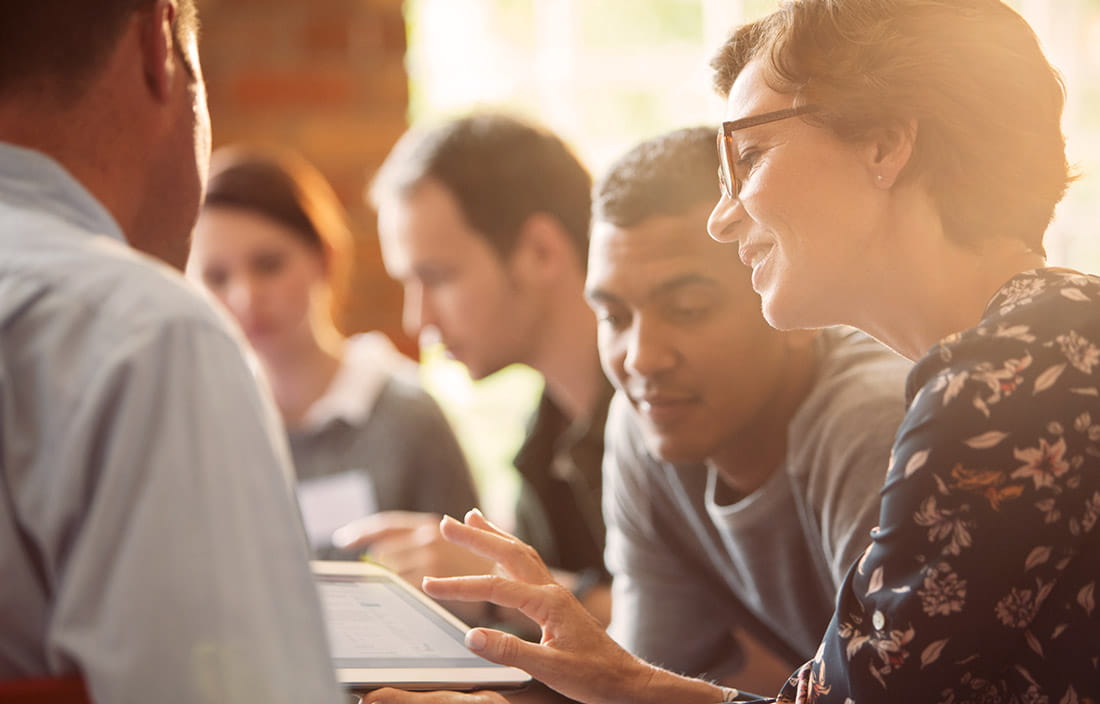 Financial wellness has become quite the buzzword in the retirement plan industry. If you haven't already implemented a financial wellness program for your staff, you've probably at least considered one.
With the plethora of financial wellness solutions touted throughout the retirement plan industry, it can be difficult to determine which is right for your organization. And while a number of plan administrators have financial wellness programs available within their platforms, the programs they offer may not be right for your staff.
Consider these results from a recent Fidelity® Investments Markers of Financial Wellness Survey*: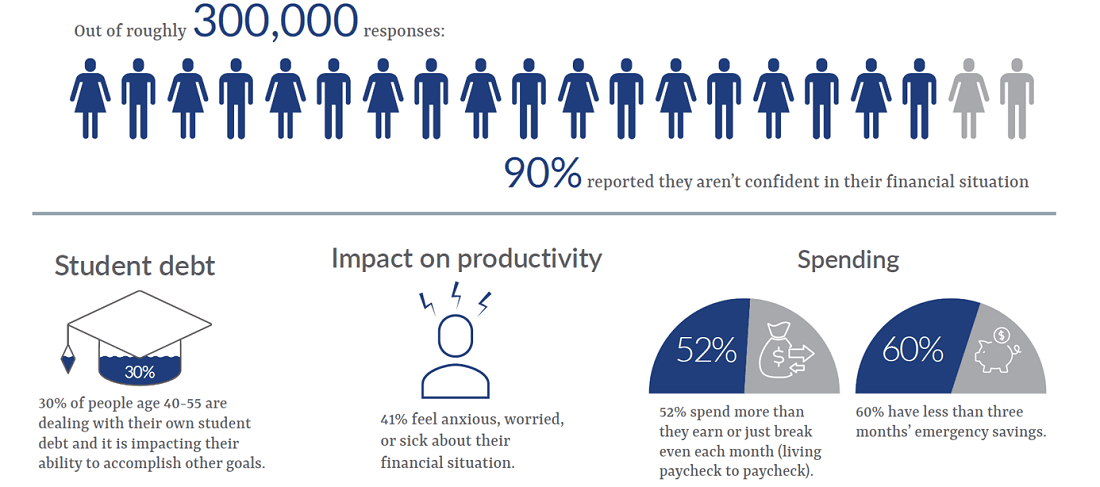 You know a financial wellness solution is important. Now what?
Given the wide range of financial wellness program providers available, evaluating where to start can be overwhelming. The goal is to narrow your search and evaluate which providers are a good fit based on the unique goals and objectives of your organization. This can help you drive the most successful outcomes over time. Consider the following questions to help outline your priorities:
Your benefit plans:
1) How important is your benefit plan to your overall employee compensation package?
2) What are the driving factors behind your benefit plan's goals, with respect to plan cost, features and benefits, market comparison, and participation?
3) What are your goals related to financial wellness, and what would you consider a successful program?
4) How much time and money are you willing to commit to financial wellness?
Your workforce:
1) Is there a dominant age group within your workforce? Do you see this demographic changing in the future?
2) What are the types of debt common to your employees, and which, if any, is the most common?
3) How aware are you of your staff's financial skills and successes?
4) What communication challenges do you face with your staff?
5) What are effective means of training and educating your staff?
a successful financial wellness program does not occur overnight.
By the numbers:
1) How many of your organization's members are on track to retire successfully?
2) If you're using automatic enrollment and automatic escalation features within your 401(k) plan, how effective are they?
3) If your 401(k) offers loans, what percentage of your employees are taking loans from the plan?
4) Do you monitor the usage of your provider's call center or website by your staff? If so, do you see a high volume of communication around plan aspects such as hardship withdrawals, loans, or allocation options?
5) Do you feel your staff is well-educated on general financial matters, such as budgeting, building an emergency fund and social security?
When comparing providers:
1) What are the costs? Who pays them? Are there incentives in play?
2) What's the program style, and how is it promoted?
3) What administrative resources and tools are available?
4) What are the reporting capabilities?
An independent advisor should be able to assist you in making the best selection based on your unique goals and objectives. Once you choose a plan, be patient but diligent in monitoring the results to ensure your program is meeting the goals that you've outlined. Keep in mind, a successful financial wellness program does not occur overnight. It often takes years for even the most successful programs to fully realize the benefits, but once a program becomes successful, employers can rest easy knowing staff will be poised for better outcomes in retirement.