Beyond acting as a source of income, the diversification benefits of holding bonds should not be overlooked.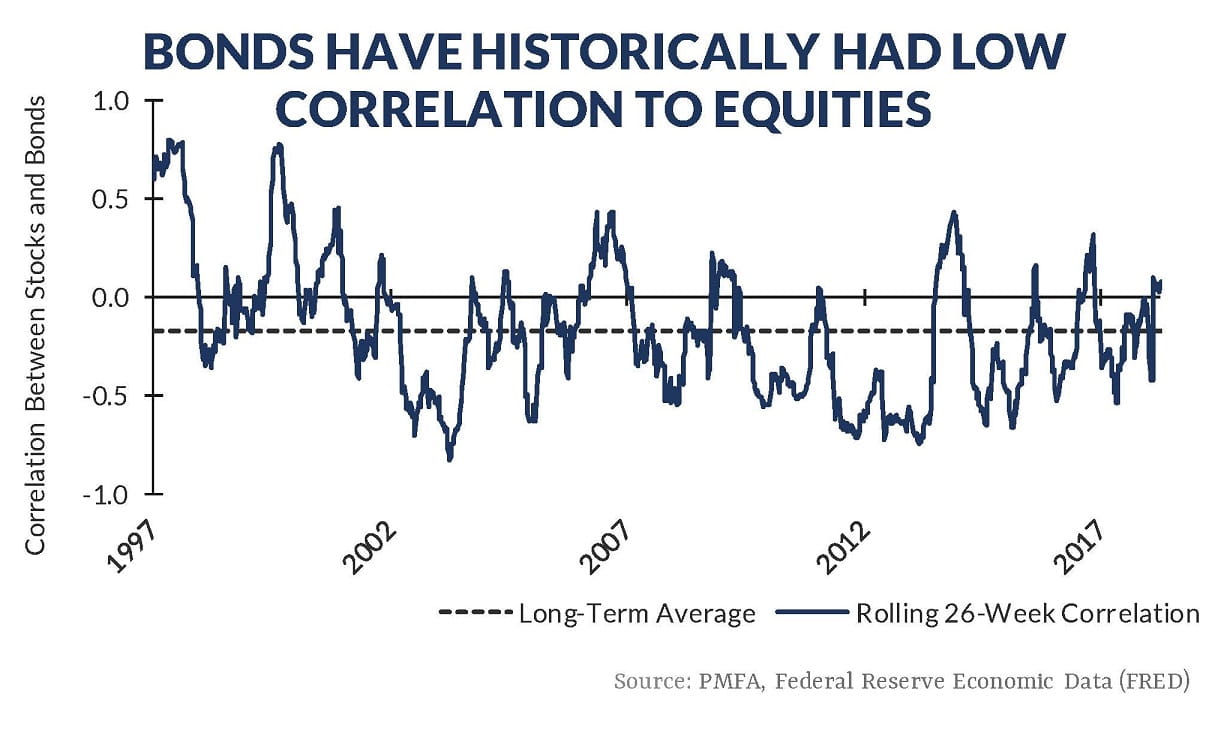 For many investors, high-quality bonds are an important part of a diversified portfolio, acting as a dependable source of income. Further, that diversification is illustrated by their historically negative correlation with equities (-0.2 since 1997), making them particularly valuable during periods of equity market volatility. When an equity correction or bear market occurs, interest rates typically fall, boosting bond values and reducing overall portfolio volatility when investors need that extra protection the most.

While bond investors might find the recent uptick in rates and modestly negative returns unsettling, the fundamental benefits of owning bonds haven't changed. They continue to provide an important source of income for investors, and should act as a strong counterbalance to equity risk in a diversified portfolio.