Nine years into the current expansion, many wonder if the economy can continue its positive momentum. We think it can.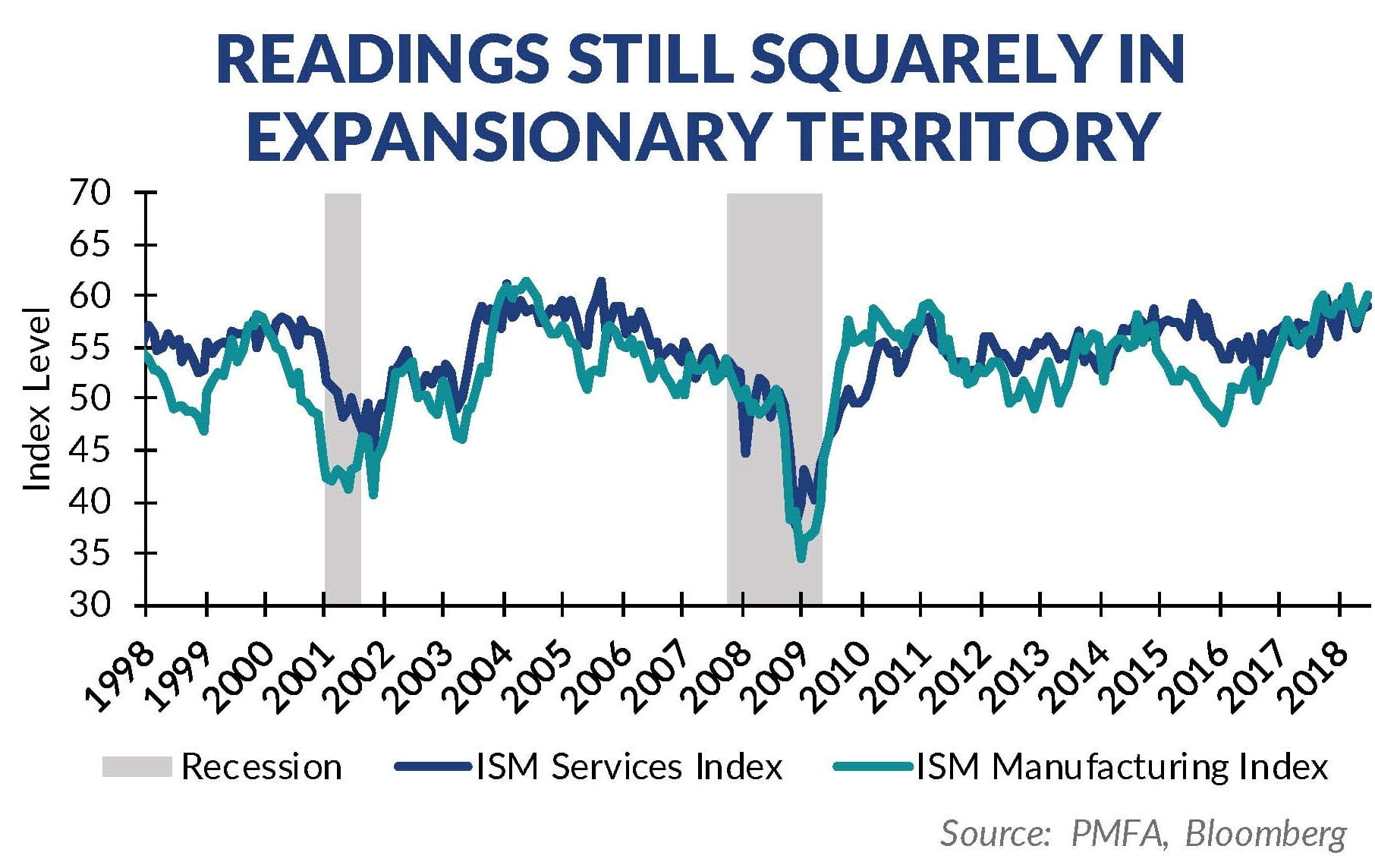 Manufacturing has long been seen as a barometer for the health for the economy. Generally, if order growth is positive and capital investment is strong in the sector, the broader economic outlook is bright as well. Although the transition to a service-based economy in recent decades has diminished the importance of manufacturing to the overall economy, it remains a key cyclical indicator for the direction of the economy. When taken together, manufacturing and service sector data give a very clear picture of the current state of the economy. To that end, purchasing manager indexes from the Institute of Supply Management (ISM) are particularly useful.

Recent readings for both the ISM Services and ISM Manufacturing Indexes clearly paint a positive picture, with each well above 50 in June, indicating that both sectors are squarely in expansionary territory. Of particular note is the New Orders component of each index, which is among the more useful forward-looking components. With each north of 63 in June, order growth is quite strong, despite the various sources of uncertainty, perhaps most notably those around tariffs and potential disruptions in global trade and manufacturing supply chains.

Since the last contractionary reading (below 50) in late 2015, both sectors have strengthened in tandem, with the Manufacturing Index reaching its highest level since 2004 earlier this year. Following the passage of the tax reform legislation at the end of last year, factory orders and service industries increased as companies increased capital spending. By many measures, the manufacturing sector looks solid today. Coupled with strong service sector growth, the broader picture still looks quite good.

The recent positive momentum of both sectors points to an expansion that, while arguably long in duration, still appears to be on a solid footing.