As the economic landscape evolves, investors debate how many interest rate hikes there will be in 2018.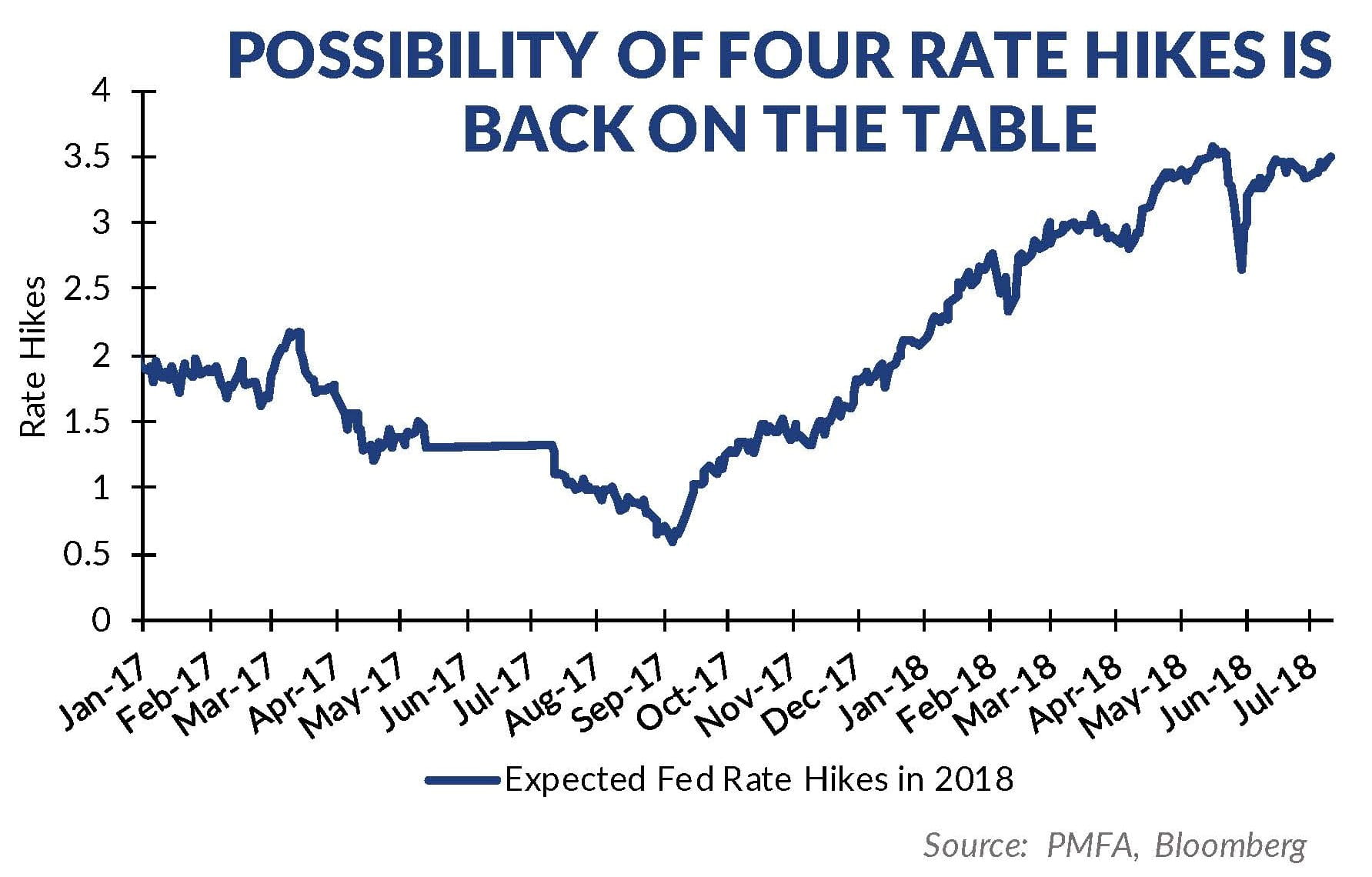 Over the past several years, the Federal Reserve has been engaged in a gradual policy normalization process with the goal of reaching its estimated neutral funds rate of 3%. That key short-term policy rate is the central bank's preferred tool to implement its monetary policy goals. Since 2015, the Fed's Open Market Committee (FOMC) has raised the federal funds rate seven times, with several additional hikes projected over the next few years.
The Fed keeps a close eye on important economic data, such as inflation and labor market conditions, to decide whether a change in interest rates is warranted. With inflation gradually rising, labor market conditions tightening, and a steadily growing economy, boosted by tax cuts and higher federal spending, many were expecting the Fed to maintain its course of systematically raising rates for the foreseeable future to prevent the economy from overheating.
That hawkish sentiment cooled in May as increased tariff talk and rising trade barriers unsettled economists and investors alike. The potential for an escalation in trade tensions and a series of tit-for-tat responses creates the potential for not only declining global trade but a breakdown in supply chains that could create significant, albeit temporary, challenges for companies and consumers that rely on foreign-sourced goods. The result was investors began increasingly questioning the Fed's ability – and the need – to raise rates as projected.
However, coming out of the Fed's June meeting, which saw the fed funds rate raised for the second time in 2018, the Fed signaled that the possibility of two more rate hikes this year is still very much on the table. Markets will be watching future FOMC meetings with renewed interest in the coming months, as the Fed attempts to provide reassurance while maintaining its transparency to avoid spooking investors.