In spite of concerns over tariffs and trade, the U.S. economy appears to be in good shape.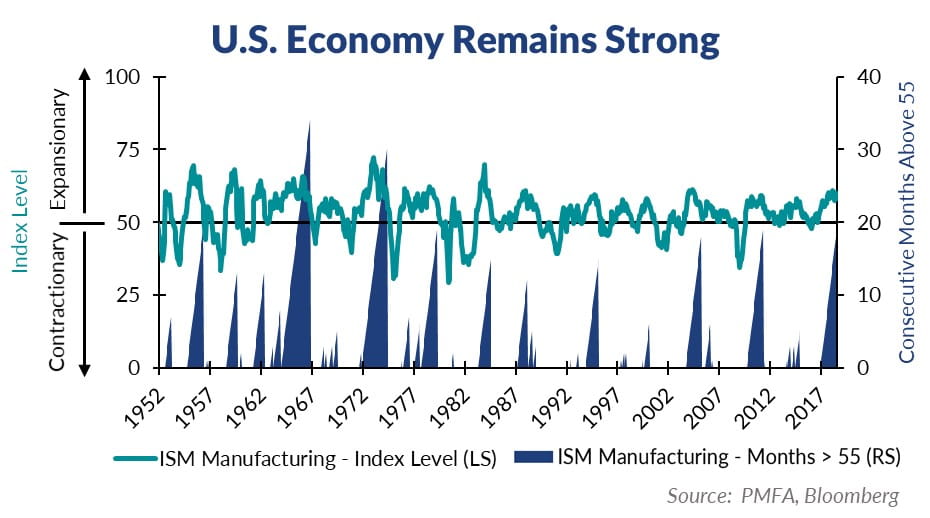 While tariffs continue to impact financial markets and garner headlines, the U.S. economy remains on solid footing. One key cyclical indicator of economic activity is the ISM Manufacturing Index, which measures the strength of the U.S. manufacturing sector based on monthly surveys of purchasing managers across the country. The index has been in expansionary territory (above 50) since early 2016. In addition, the August release marks the 19th consecutive month with a reading above 55, tying the record for the longest number of consecutive months above 55 since the 1970s. This implies sustained strength in the manufacturing sector, which is a key cyclical gauge for the economy.
Why does this matter? In the context of global trade and uncertainty around the impact of tariffs (as addressed in our accompanying note), the manufacturing sector is front and center. Despite the uncertainty, activity in the sector has slowed modestly in recent months, but still continues to expand at a brisk pace. That bodes well for the broader economy as well.