Although the Fed has now been raising rates nearly 3 years, the cumulative increase is still low compared to previous rate hike cycles.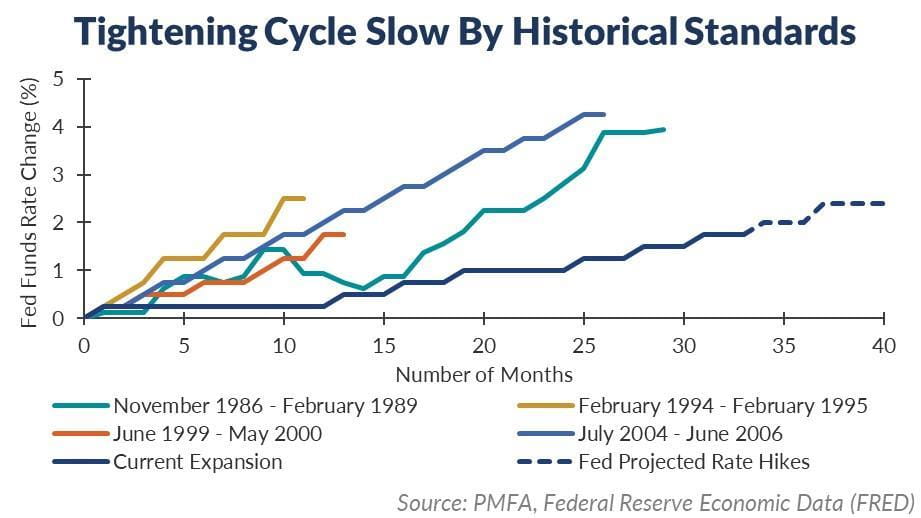 Since late in 2015, the Fed has been on a path towards policy normalization, most notably through the process of slowly raising short-term rates toward the central bank's neutral rate of around 3%. From its current target range of 1.75 – 2.0%, the Fed is expected to announce another quarter-point hike after its policy meeting on September 26, followed by one more increase before the end of the year and further hikes in 2019.

How does the current cycle compare to other tightening cycles over the past three decades? As illustrated above, the recent pace of increases has been much slower than those in previous cycles. Further, although the tightening process has been long, the cumulative increase in rates remains relatively low by historical standards, consistent with the slower growth and lower inflation that persisted for an extended period after the last recession. Looking ahead, the Fed continues to project a continuation of methodically raising rates well into 2019. Still, by any number of measures, interest rates remain exceptionally low, and monetary policy remains broadly supportive of the economy, even as the Fed slowly drains its proverbial punch bowl.