A slowdown in global growth has some wondering if a recession is looming. However, leading indicators may be pointing to a rebound in economic growth.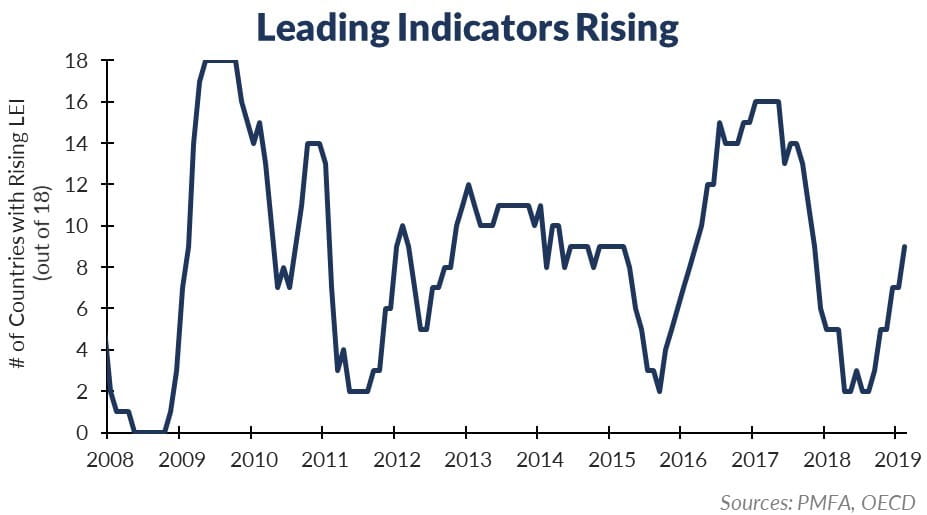 Across the globe economic data has weakened over recent quarters, prompting concern amongst investors. Even U.S. GDP may be softer than expected to start the year (
as we discussed in a recent commentary
), due to extraneous factors that may be influencing data this quarter. Looking beyond the recent weakness, leading indicators, intended to forecast future economic activity, suggest growth is picking up in several countries. In fact, 9 of the 18 largest countries (as measured by GDP) have leading indicators that were rising as of February. This is coming off a recent low at the end of last summer, where only two countries had rising leading indicators. With this in mind, short-term recessionary concerns may be overblown.
Furthermore, easing trade tensions, the dovish shift from several central banks, and contained inflationary pressures should all be supportive as we look ahead. While global economic growth may have recently softened, a modest rebound could be on the horizon.