China could leverage its position as the largest foreign holder and purchaser of U.S. government debt, but it would come at a price.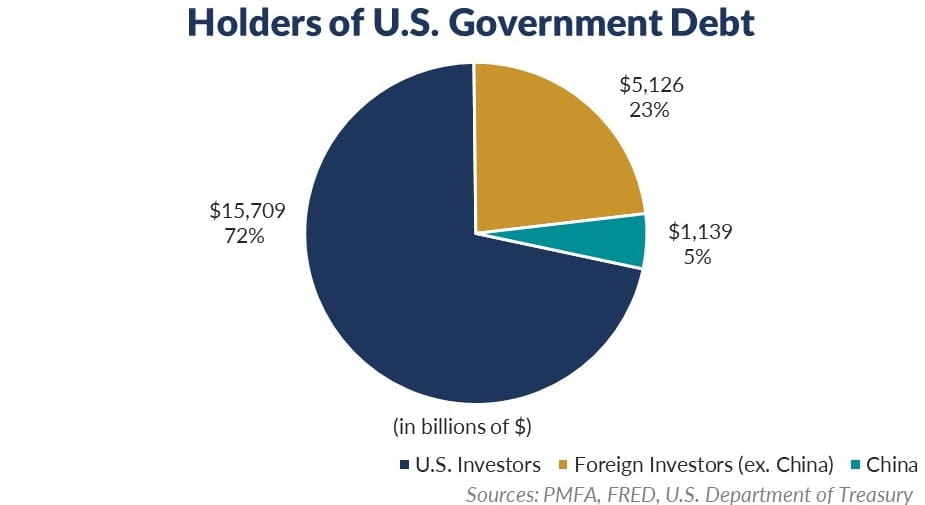 Tensions have recently risen again as trade talks between the U.S. and China appear to have suffered a significant setback in recent weeks. Earlier this month, the Trump administration announced that the U.S. would increase tariffs from 10% to 25% on $200 billion worth of goods. Unsurprisingly, equity markets reacted negatively and volatility rose in the days that followed.

Some have theorized that China could sell some of its U.S. Treasury holdings in an attempt to gain additional negotiating leverage. In fact, this has already started. An even more extreme approach would be for China to attempt to dump a large portion of their U.S. Treasury holdings. However, we view this as unlikely. It's true that such a move would put upward pressure on U.S. rates and downward pressure on the dollar, but it could be a double-edged sword. In this scenario, China would see the value of its currency reserves diminished and its goods become less competitively priced, ultimately hurting Chinese exports to the U.S, while increasing the attractiveness of U.S. goods and services.

China has already taken steps to reduce its holdings of U.S. Treasuries, which the market has been able to easily absorb, but an aggressive attempt to dump their holdings appears unlikely. The cost to China would simply be too high.