In May 2019 the House passed the Setting Every Community Up for Retirement Enhancement (SECURE) Act. While still up for vote in the Senate, the new act has significant impacts for both individuals and plan sponsors. We breakdown ten key impacts.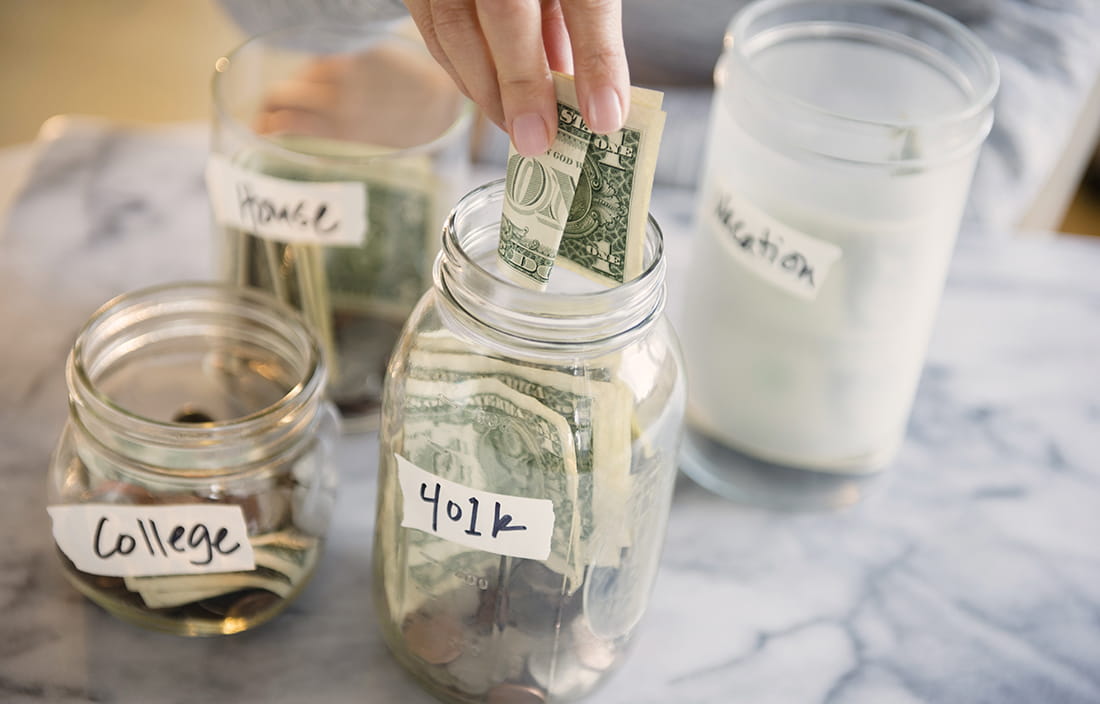 Congress made a significant step toward retirement reform by passing the Setting Every Community Up for Retirement Enhancement (SECURE) Act on May 23, 2019. Retirement policy has been top of mind for legislators the past several years and support to pass legislation has come from both sides of the aisle — the SECURE Act passed the House with a vote of 417-3.
The bill includes 29 separate provisions affecting individuals saving for retirement and plan sponsors alike.
The bill includes 29 separate provisions affecting individuals saving for retirement and plan sponsors alike. While these may change as the Senate takes up this legislation, here are a few of the changes that may impact you based on the version passed in the House:
SECURE Act provisions impacting individuals
Age of required minimum distributions increased from 70.5 to 72 years. This change would be welcomed by those looking to delay taking taxable distributions from their retirement accounts for as long as possible.
Repeal of maximum age for IRA contributions. Removing the age limitation would allow individuals with earned income to continue contributing to a traditional IRA, consistent with the rules applicable to Roth IRAs. As life expectancies have increased and individuals continue to work later in life, this has become a widely discussed topic.
Reduction in "stretch" provisions on Inherited Retirement Accounts. The bill requires those inheriting a retirement account after this year to fully withdraw the money over a 10-year period (with some exceptions). Today, many inheritors take distributions over their own life expectancy, so in certain cases this could greatly accelerate income tax due on these funds.
Penalty-free withdrawals up to $5,000 for the birth of a child or adoption. The bill includes a new exemption from the 10 percent early withdrawal penalty in the event of a qualified birth or adoption, as long as the distribution occurs within one year of the adoption or birth.
Penalty-free withdrawals from 529 education-savings plans to repay some student loans. The legislation enables 529 funds to be used to pay down as much as $10,000 of some student debt.
SECURE Act provisions impacting plan sponsors
Allowing long-term part-time workers to participate in 401(k) plans. Under current law, employers generally may exclude staff who work less than 1,000 hours per year from participating in a plan. The bill will require most employers to have a dual eligibility requirement where a staff member must complete either one year of service (with the 1,000 hour rule), or three consecutive years of service with at least 500 service hours per year. For staff that are eligible under the latter rule, the employer may elect to exclude such staff from certain compliance tests.
Simplification of Safe Harbor 401(k) rules. The legislation changes the nonelective contribution 401(k) safe harbor to provide greater flexibility, improve staff protection and facilitate plan adoption by eliminating the safe harbor notice requirement and permitting amendments to nonelective status any time before the 30th day prior to plan year-end (along with amendments after that time if certain provisions are met).
Fiduciary safe harbor for selection of a lifetime income provider. A plan sponsor's selection of a lifetime income provider is a fiduciary act under ERISA. The bill provides an optional safe harbor with respect to the selection of insurers for a guaranteed retirement income contract, protecting fiduciaries from liability for losses resulting from an insurer's inability in the future to pay its contractual obligations.
Increased availability of multi-employer plans (MEPs). Many small businesses don't provide retirement savings options to their staff due to the associated costs. MEPs are a viable option for businesses in related industries to band together and reduce the administrative burden of providing retirement benefits. The SECURE Act would expand the availability of MEPs to employers without an affiliation.
Expand retirement savings by increasing the automatic enrollment safe harbor cap. The bill increases the safe harbor cap for automatic escalation of staff deferrals from 10 percent to 15 percent of staff pay.
The next step in the process is for the bill to be taken up by the Senate. It appears many members of Congress are hoping to move quickly given the bill's bipartisan support. Nonetheless, it's possible there will be modifications before the bill is finalized, or that the SECURE Act will be reconciled with a similar bill from the Senate, the Retirement Enhancement Securities Act (RESA).
We'll keep an eye on further legislative developments and the potential implications to you and your organizations. If you have any questions or would like to discuss how these changes may impact you, please contact us today.