The ISM manufacturing index softened in May, but growth in new orders and employment offered a silver lining for the sector.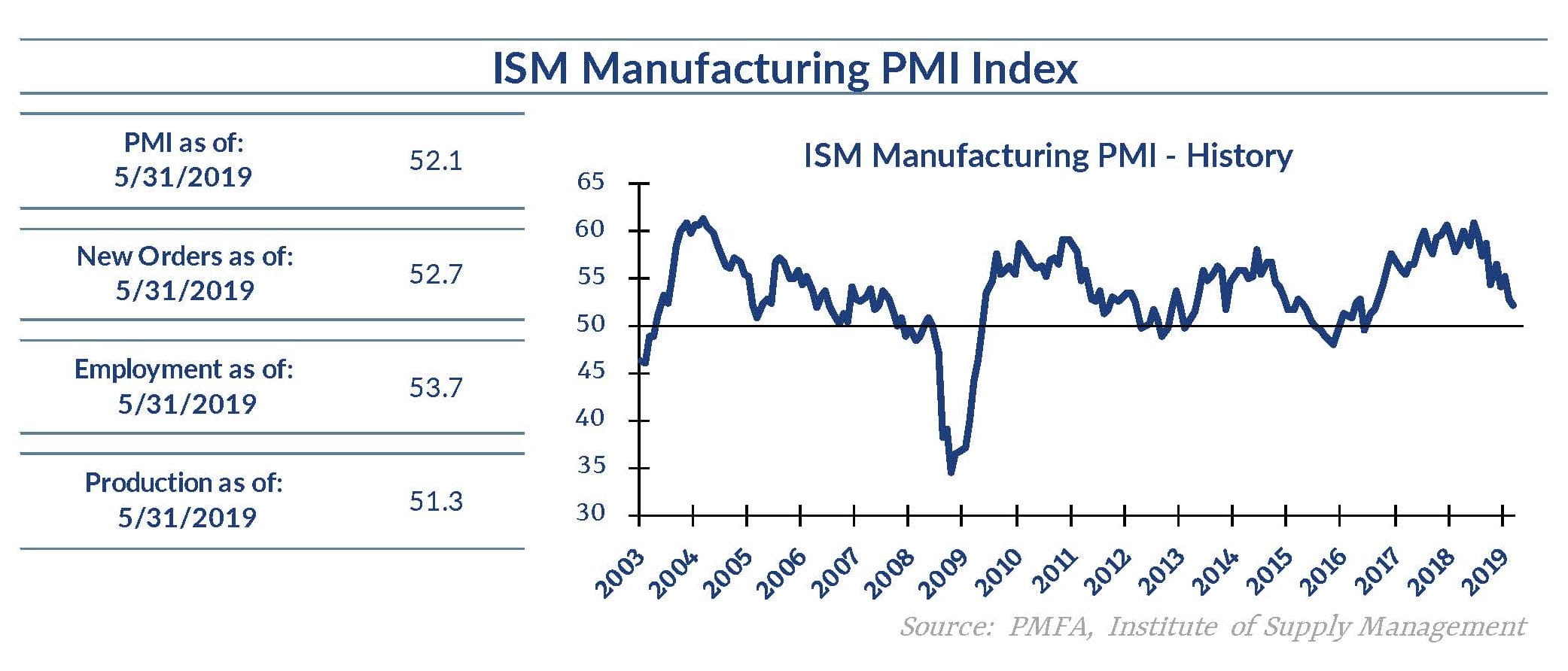 Manufacturing activity softened further in May, as the cloud of the slowing economy was exacerbated by renewed uncertainty around the status and direction of trade talks with China.

The ISM Manufacturing Index fell by 0.7 points in May to 52.1, falling short of expectations for little change from the 52.8 reading in April. The good news is that the manufacturing sector is still expanding; the bad news is that growth (which had eased considerably in the past nine months) continued to slow, with the Index slipping to its lowest level since October 2016.

It's clear that the impact of the trade row with China is being felt by the nation's manufacturers. They are bearing much of the cost of the tariffs that have already been implemented, and the threat of a broadening of tariffs to other goods is having a ripple effect.

The impact isn't limited to a drag on manufacturer's profitability, but also is forcing many to adjust their supply chain to secure better pricing. That doesn't mean those jobs are moving to the U.S., but that retooling creates additional costs and disruption to businesses beyond the direct impact of higher taxes on imported goods and materials.

On a brighter note, new orders and employment – two key components of the index – both picked up in May. As two of the better forward-looking indicators for the strength of the manufacturing sector, they represent a bit of a silver lining in an otherwise disappointing report.

When taken in conjunction with other economic indicators, the ISM manufacturing index points to an economy that is still growing and is at the threshold of becoming the longest expansion in U.S. history. There are still many positive signs, but the uncertainty around trade policy is a growing risk that can't be overlooked – and nowhere is that more apparent than in the manufacturing sector.
Media mentions
Our experts were recently quoted on this topic in the following publication: