Negotiations between the U.S. and China have reached a point that it would be virtually impossible to predict the next move for either side. What does this mean for the economy and for investors?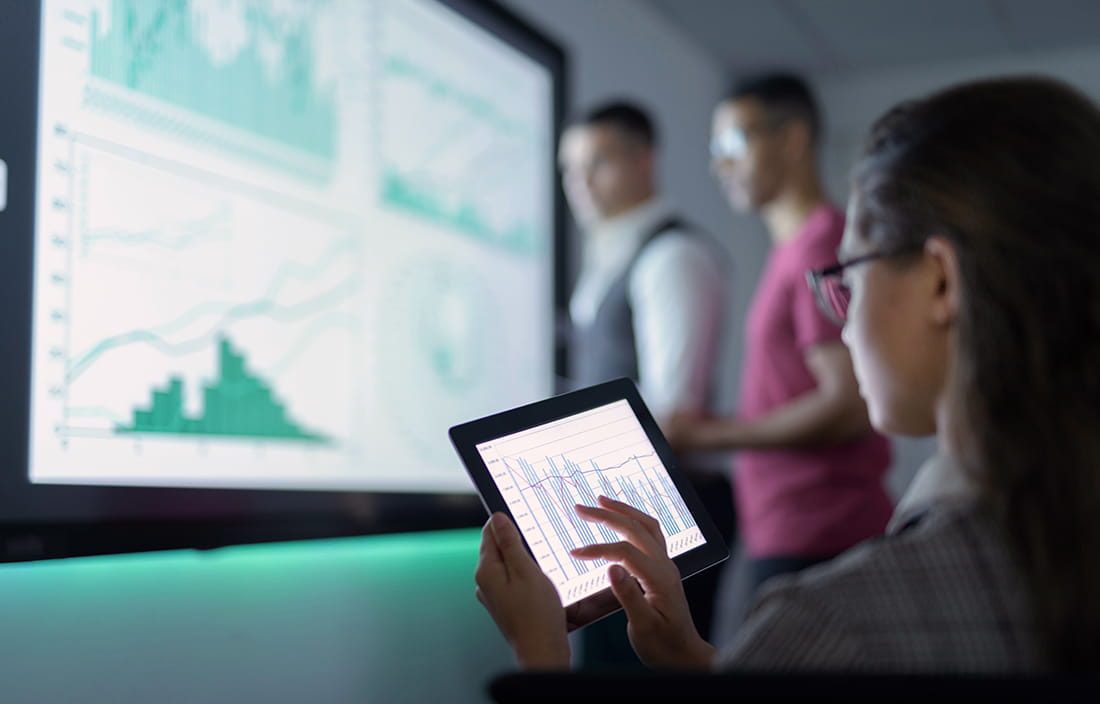 Global equity markets responded negatively to the most recent ratcheting up of tensions in the ongoing trade war between the United States and China. At the close yesterday, broad market indexes were down over 3%, with the Dow dipping by 767 points (2.9%) and the S&P 500 slipping by 87 points (3.0%). Unsurprisingly, U.S. treasuries, the U.S. dollar, and gold rallied. The yield on the 10-year Treasury continued its recent decline, dipping to below 1.74% — its lowest point since November 2016.
On Thursday, President Trump announced that the United States would add 10% tariffs to an estimated $300 billion of Chinese imports starting September 1, covering a wider range of goods that weren't previously affected. (A summary of previously announced tariffs can be found here.) China responded by allowing its currency (the yuan) to push through a key level (7 yuan: $1 USD), its weakest point since 2008. In addition, China drew a line in the sand on agricultural imports from the United States, halting all purchases. Both were designed to send a clear message to the Trump administration.

Negotiations have reached a point that it would be virtually impossible to predict the next move for either side, particularly given the current tone. Thus far, President Trump has been more inclined to respond to a perceived intransigence on the part of Chinese policymakers by hitting back with further penalties. To date, China appears to be willing to reciprocate. It's unclear how far they would be willing to go, but it still seems unlikely that they would go so far as aggressively selling U.S. treasuries.

The bottom line takeaway is simple: Both sides appear to be digging in, and it appears unlikely that an agreement will be reached any time soon.

What does it mean for the economy?

The fallout from the ongoing escalation in trade tensions is at least twofold. First, the impact on sentiment is resoundingly negative, as illustrated by the sharp equity sell-off. Markets shun uncertainty, and the increasing lack of clarity around trade policy represents a growing source of doubt. Secondly, the disruption in trade, the rising cost to U.S. consumers for a wide range of imported goods, and the growth headwind that results for the global economy are all aspects that complicate the economic outlook.

At the same time, the Fed's recent decision to trim its policy rate by 0.25% last week provided a clear signal that the central bank is not only aware of the growing risk, but willing to reverse its long-held policy stance in an effort to extend what has already been an unusually long expansion.

The economy has been decelerating since at least late last year, as the temporary boost provided by tax cuts began to fade. More recent data has largely confirmed that the economy was slowing, but still growing at a moderate pace. Supported by strong labor market conditions, consumer spending actually improved in the second quarter, providing an unexpected lift to GDP. Today, the prevailing view is that the economy should continue to grow into 2020, although downside risks have increased. That reality helps to explain the Fed's decision to take action.

What does it mean for investors?

It's worth recalling that the economy is not the stock market and vice versa. The outstanding returns in global equities earlier this year were well received by investors, but didn't correlate with a corresponding surge in the pace of global growth. Similarly, the recent sell-off isn't a reflection of an economy that has tipped into recession. Both were exaggerated moves driven by swings in investor sentiment.

We've discussed for some time the potential for volatility to increase, given not only the risk presented by the escalating trade conflict, but also because the expansion and equity bull market are in their latter stages, having both reached the 10-year mark in recent months. That's not to suggest that both can't continue for some time; we've discussed that as well. Still, risks have risen, and with that, it isn't surprising that volatility would increase.

Even as equities have declined, treasuries and high-quality U.S. bonds have benefited. The Bloomberg Barclays Aggregate Index has returned over 7% this year, and is up over 1% since the beginning of the month. In short, bonds have not only provided diversification and relative stability for a core equity portfolio, but have rallied as equities have lost steam.

What now?

At times like this, we're reminded that periods of strength don't last indefinitely. That's readily apparent in the downdraft in equity prices in recent days. We're also reminded that periods of weakness and volatility also come to an end, giving way to the next upward leg in the market. Unfortunately, there is no way to predict when market sentiment will shift in either direction. This reality reinforces the importance of having a strategy in place that can provide a plan of action during periods of volatility.

First, we would urge investors to maintain adequate liquidity reserves (cash or other short-term instruments). Doing so can enable the investor to meet their near-term obligations and cash needs to minimize the need to dip into their long-term portfolio holdings at an inopportune time.

Secondly, we encourage investors to rebalance toward their target allocations if their actual portfolio holdings have strayed too far from those targets. As a practical matter, rebalancing should be an ongoing process — not just something to be contemplated during periods of volatility. We are constantly evaluating client portfolios and taking actions as needed to ensure that portfolio allocations remain reasonable relative to strategic targets.

Finally, it's important to reaffirm the appropriateness of your strategy to meet your long-term financial goals and objectives. As you know, we caution against going "all in" when equities are soaring. We also strongly encourage investors to avoid making significant reductions in portfolio risk (such as materially reducing equity exposure) amid periods of heightened market volatility, as in recent days.

We'll continue to closely monitor developments in the market and evaluate both the risk and opportunities that may result. As always, if you have questions or concerns, please contact your PMFA relationship manager.