Partner Judy Wright recently stepped up to lead our firm's Women in Leadership initiative. Find out how she's leading the charge to combat the promotion "cliff."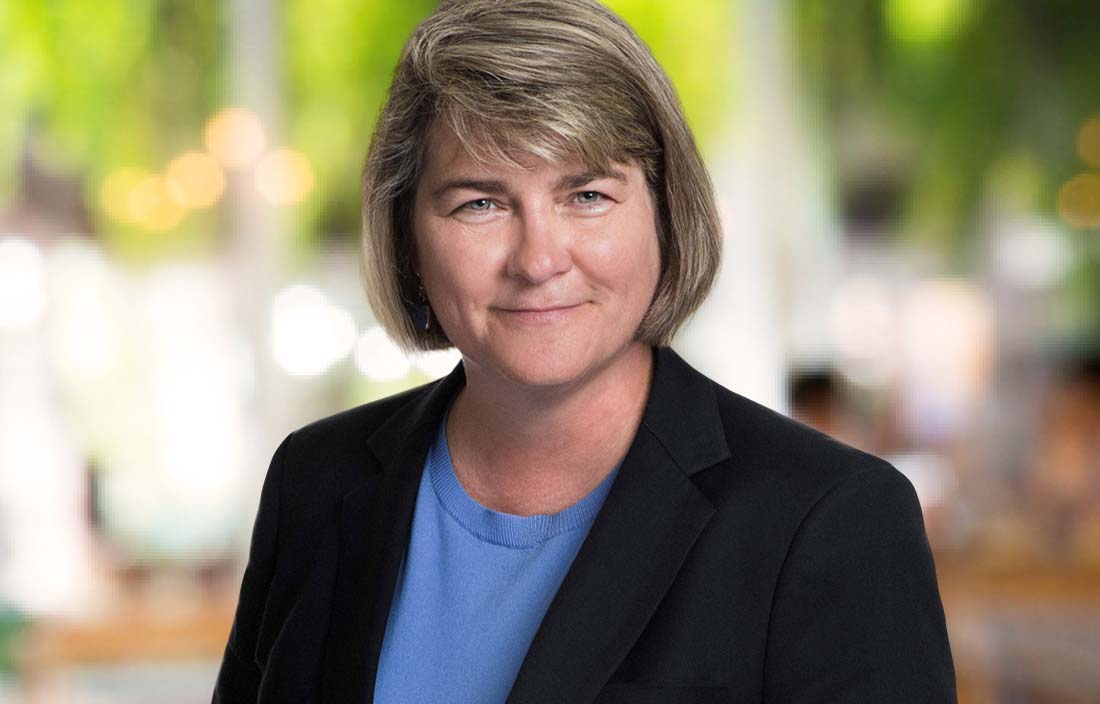 When looking at female representation at accounting firms, there's a dramatic plunge, or cliff, at the senior manager level where women tend to drop off and leave the profession altogether. The cliff occurs even earlier for management consulting women because of the time spent on the road and significant practice development expectations — a challenge Women in Leadership (WIL) Leader
Judy Wright
knows all too well.
Because Judy spent many years running a successful consulting practice for the firm, she understands how the strain can be particularly challenging for women. "It's because of the nature of the business," she explains. "It's not recurring work, so you're starting over every year — and the travel demands can be significant."
"We're lucky to work at a firm where so many people, men and women, feel passionate about the WIL initiative."
Knowing the professional and personal struggles for women in her field spurred Judy to join Plante Moran's WIL steering committee, where she launched the management consulting (MC) WIL initiative. And that commitment led the firm to tap her to lead the overall program when WIL Co-Founder Sue Perlin stepped down.
"The firm has made tremendous strides in retaining, developing, and promoting women leaders under Sue's guidance," says Judy. "I'm determined to build on her legacy of strong leadership."
Judy says that WIL focuses not only on creating more female leaders but also on increasing the visibility of those leaders within and outside of the firm. And when it comes to leading the initiative, she prefers a team approach. "We're lucky to work at a firm where so many people, men and women, feel passionate about the WIL initiative. So many folks want to get involved, and it makes sense to spread the activities around," she says.
The team is seeing the results of that hard work. Among our most recent promotion class, 25% of partners were women, 33% of senior associates/principals were women, and 42% of associates were women. Moreover, two members of our seven-person firm management team are women.
We look forward to seeing how Judy will continue to shape the future of WIL. "I'm very honored to take on this role," Judy says. "While I do have big shoes to fill, I'm confident I can draw on the ideas and resources of many great minds here at the firm to help support all women in their career journeys."
Bottom line: The future looks promising for our dedicated female staff — and, therefore, the firm — as we continue to invest in resources and programs that drive better opportunities for all.