Judy Wright talks women in leadership and intentionality
Partner Judy Wright is at the helm of our firm's Women in Leadership initiative. Find out how the firm is intentionally supporting staff through the pandemic and beyond.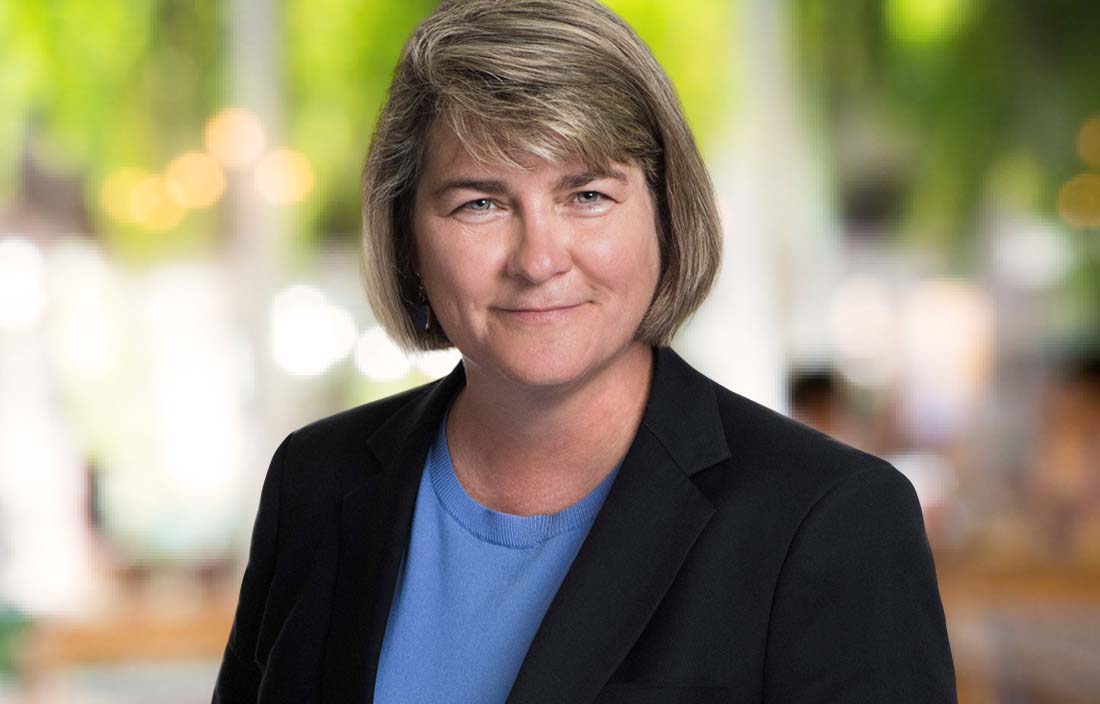 We've all seen the media coverage of how the pandemic is negatively affecting today's professionals. While everyone has been impacted with various hardships, a greater number of women seem to be leaving the workforce at disproportionate rates compared to men. This is because, often, they're under a greater burden to care for family members — whether they're running errands for aging parents who aren't comfortable leaving the house, caring for young kids because daycares have closed, or supervising virtual school.
We've read these articles, and so have many of our staff, who reached out to ask how the COVID-19 pandemic was influencing our female retention rates. So, we took a look, and what we discovered is encouraging. The data shows that, throughout the pandemic, our retention rates have been typical — and we've been able to retain women at a greater number than men.
However, we know that complex situations rarely have simple answers. Just because our numbers differ from the national story doesn't mean our staff haven't been impacted. Of course, they have — everyone has! How, then, have we been able to hang onto our female leaders? Through intentionality.
Trying to do more with less
For starters, our decision-makers have been heavily invested in the well-being of all staff. According to Partner Judy Wright, leader of our Women in Leadership (WIL) initiative, a key piece has been recognizing that many PMers are trying to do more with less.
"Our staff are asking themselves: how do I balance work responsibilities with at-home responsibilities — which are frequently occurring at the same time?" Judy said.
That's one of the reasons we conducted a staff survey of pain points last fall. Judy believes that feedback was instrumental to the firm's ability to create solutions.
"We recognize that women are under a lot of pressure because, on average, they're doing the lion's share of childcare," Judy said. "But many men are stepping up in ways they haven't before, too. That's why we came up with our 'Work from Home Remedies' Program. It was our opportunity to offer strategies that would take the edge off staff who were trying to do it all during a pandemic."
Support systems
The goal of our "Work From Home Remedies" was to find ways to help staff improve work-life balance. The program assists with things such as finding more flexibility, creating opportunities for recharging, and offering financial support for increased childcare and education expenses due to the pandemic.
A very popular part of this has been our continuous learning and care for dependents program. We're reimbursing 50% of expenses up to $2,000 due to unexpected childcare (including nights and weekends), tutors, educational applications, and other continuous learning programs for dependents.
While the program was introduced in October 2020, we've continued to enhance our support offerings. Recently, we decided to provide each staff person, including our interns, seasonal, and contract workers, an additional $300 to use for whatever they'd like — an upgrade to their technology, takeout from Grubhub for a virtual lunch, or dinner with a team member.
Probably the most exciting aspect of the "Work From Home Remedies" program, however, was a firmwide paid day off in mid-October. All staff were discouraged from working. More than one person has said the domino effect of everyone taking the day off was invaluable. A personal day is always welcome, but then you inevitably come back to a slew of emails and to-dos — but, this time, there were no extra emails on the next business day because the whole firm had been recharging.
Career growth
While working remotely, we've continued to drive opportunities for career growth and advancement for women at the firm. We're currently in the midst of the eighth flight of our female mentoring program, which includes 49 mentor/mentee pairings.
Judy recognizes that the firm has also had a successful year of promotions that included women.
"We're proud that we've continued our goal of steadily increasing the percentage of female partners by an average of 1% each year," Judy said. "And with the latest induction of 12 female partners this past summer, we jumped up 2 percentage points in 2020 over 2019. While there's always work to be done, we know we're moving in the right direction."
As we continue working from home, our WIL group is excited to offer new initiatives. For example, we're hosting a Virtual Development Roundtable, where staff will discuss different topics that impact women at home and in the workplace. Many office groups are meeting virtually on a regular basis to discuss challenges and successes, support one another, and learn new skills. And we just wrapped up two of our virtual WIL Conferences (with one more planned in May), with a theme of "Leadership during times of uncertainty," which was a great success.
Personal satisfaction and professional fulfillment
While we're pleased that our firm stats on female retention have belied the national average during the pandemic, we want our staff to know we're invested in their success over the long term.
WIL Leader Judy is proof that the firm has built intentional programs to recruit, retain, and promote top talent. She's been at the helm of WIL for more than three years now, but she's been with Plante Moran nearly 30 years. What's kept her here so long? A little bit of luck and a lot of support.
"I've been very lucky. When I enrolled in computer science at Wayne State years ago, I was in the minority," said Judy. "Throughout my career, I've worked with nearly all men — but the difference for me was who those men were. I was hired and mentored by now-retired Partner Doug Wiescinski who couldn't have been more supportive of my career and my family."
Judy, embodying Plante Moran's "We Care" culture, is excited to continue shaping WIL and all the brilliant women who are passionate about serving clients, helping others, and finding professional fulfillment.
"The firm has given me many opportunities over the years," she said. "And overseeing WIL allows me to fulfill my personal commitment to give back and help others. I'm excited to move forward on our goals, develop more female leaders, and increase the visibility of those leaders within and outside of the firm."