If the historical relationship between financial conditions and the manufacturing sector hold true, a turning point could be near.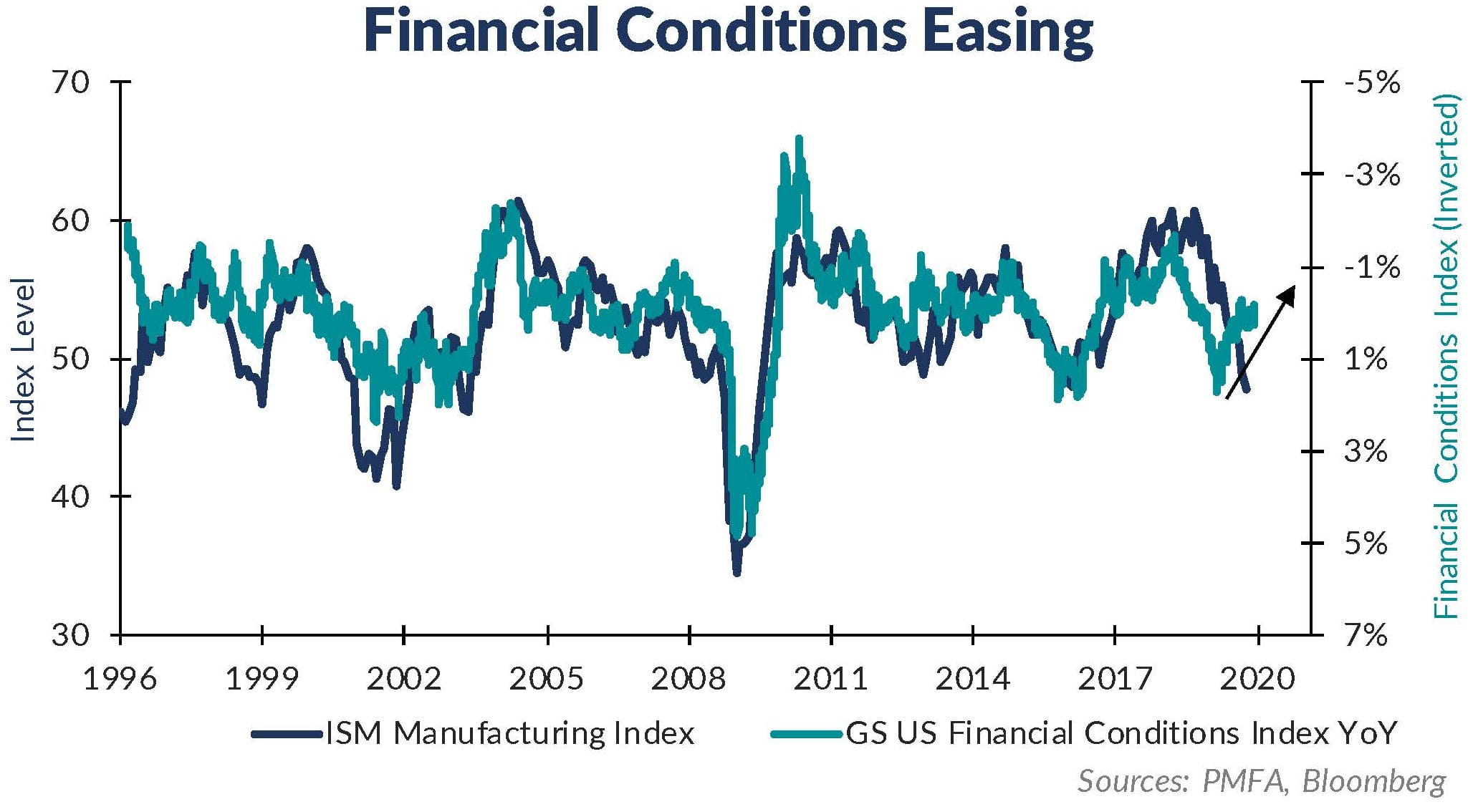 As economic growth moderated across the globe, monetary policy has quickly pivoted from a hawkish to dovish bias across much of the globe. It's not just the Fed; most key central banks have cut policy rates or engaged in other steps to provide stimulus.
As a result, global financial conditions have become more accommodative in recent months. The Fed has cut rates twice this year, with at least one more expected by the markets before year end. The hope is that easier conditions will boost the economy over the next six to twelve months, especially within the manufacturing sector, which has fallen into contractionary territory for the first time in several years. As shown in the chart above, financial conditions and the ISM Manufacturing Index have tracked each other closely, as businesses rely on financing investments to grow.
While the underlying risks that could stall the expansion has become more apparent, easier financial conditions should support growth in the coming quarters. Although the effect wouldn't be immediate, further easing would provide additional support to the expansion and - if history is any indication - may help boost the struggling manufacturing sector.