Uncertainty often coincides with increased market volatility, but that hasn't been the case lately.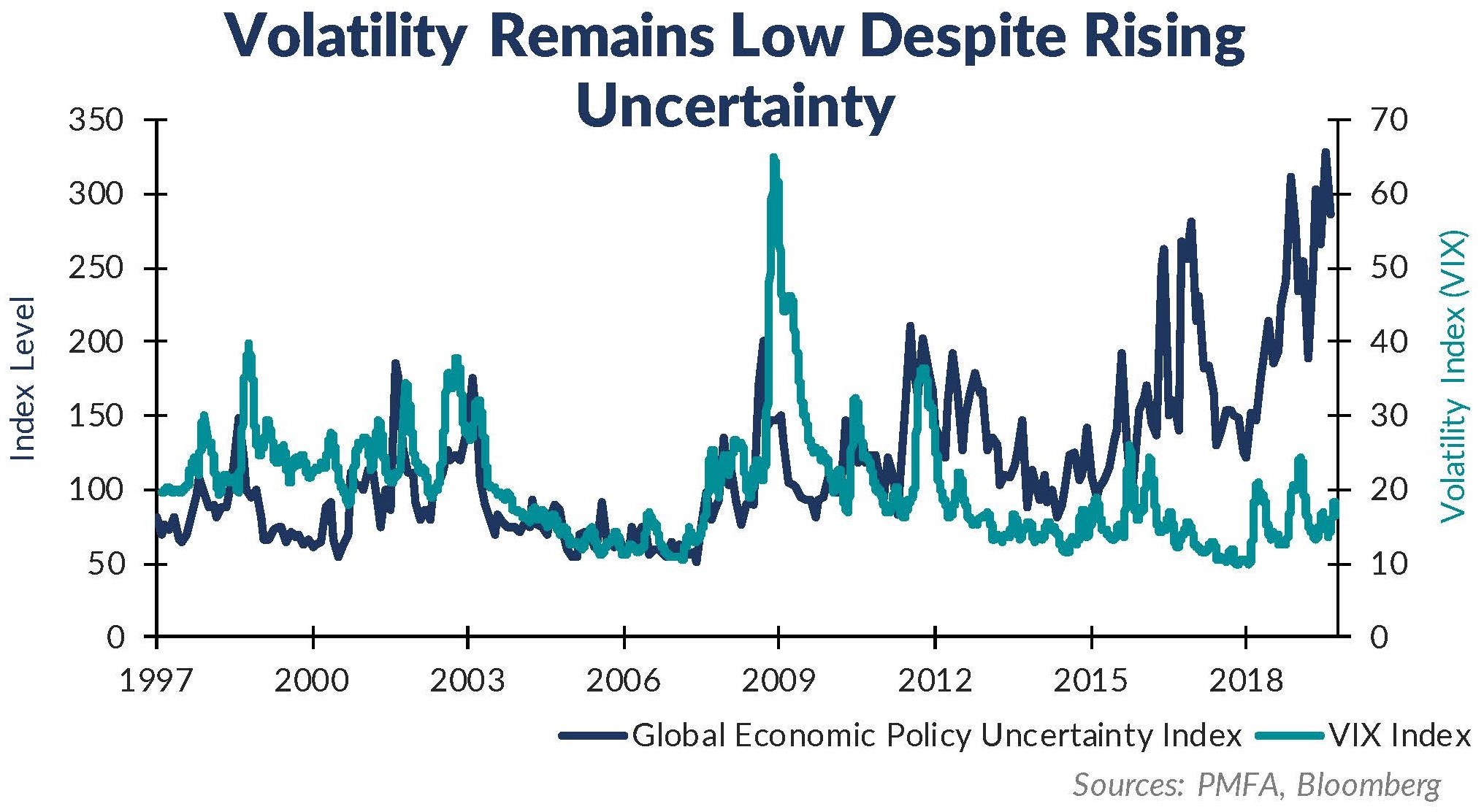 Over the past several years, uncertainty has risen considerably across the globe. Today, there is no shortage of policy issues that create an element of uncertainty - the U.S.-China trade war, Brexit, central-bank policy shifts, and the impeachment inquiry, to name a few. These events have been key catalysts behind the Global Economic Policy Uncertainty Index reaching its highest level since its inception (1997), but investors have been surprisingly stoic thus far and volatility has been relatively limited.
Why has market volatility remained low? We believe that these headlines all pose elements of risks, but, at least domestically, the economic expansion remains intact (despite the recent signs of softening), and that has helped to keep volatility in check. Certainly, the Fed's decision to cut policy rates has helped. Furthermore, the primary engine of economic growth - the consumer sector - remains relatively strong as we discuss in a recent commentary.
Against a backdrop of rising risk, investors should be prepared for the possibility for volatility to increase. But, as history shows, risk is also a double-sided proposition. Investors should also not discount the potential for resolution (or even progress) on any of these issues to create a relief rally. We've certainly seen that before.