History paints an optimistic picture for 2020, as strong equity performance years are typically followed by further gains.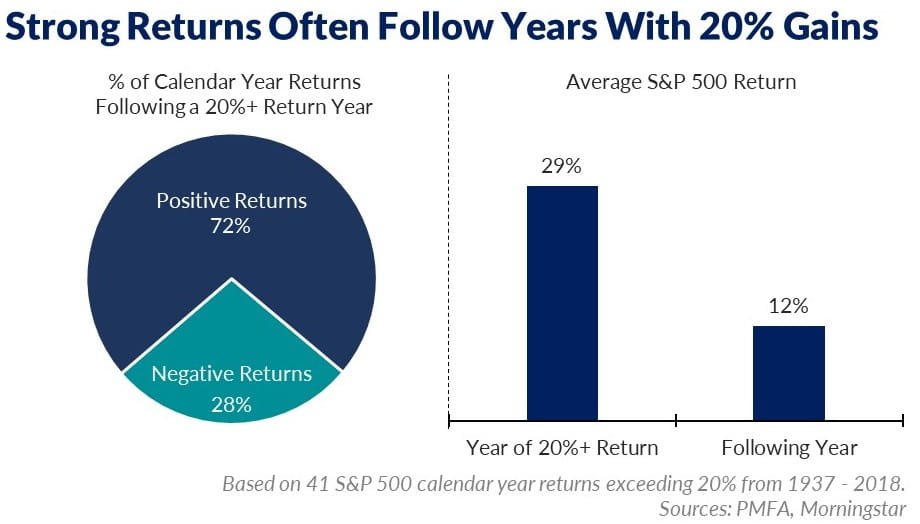 2019 was a strong year for the markets and investors, led by the S&P 500's impressive gain of over 30%. As we discussed in our accompanying piece, a balanced portfolio of U.S. stocks and bonds posted the strongest calendar year return in over two decades. But coming off an outstanding twelve months, investors may question whether or not that momentum can continue.
The simple answer is "yes." History shows that calendar years characterized by strong equity market returns (defined here as a gain of 20% or more) are much more likely to be followed by another positive year than not. In fact, over 70% of the time that the S&P 500 gained 20% or more in a given year, the index followed up by delivering positive gains again the next year, with an average return of nearly 12%.
The bottom line? Strong equity market momentum in 2019 isn't guaranteed to continue in 2020, but history indicates that periods of strong performance don't materially impact subsequent returns. Calendar-year equity returns are positive over 70% of the time, even coming off very strong returns in the preceding year.