Is your legacy ERP system smoothing the road ahead?
To profit in the face of disruptive change, manufacturers need a stable, secure ERP system. Is your legacy system delivering what you need to ensure business continuity, cybersecurity, and disaster recovery?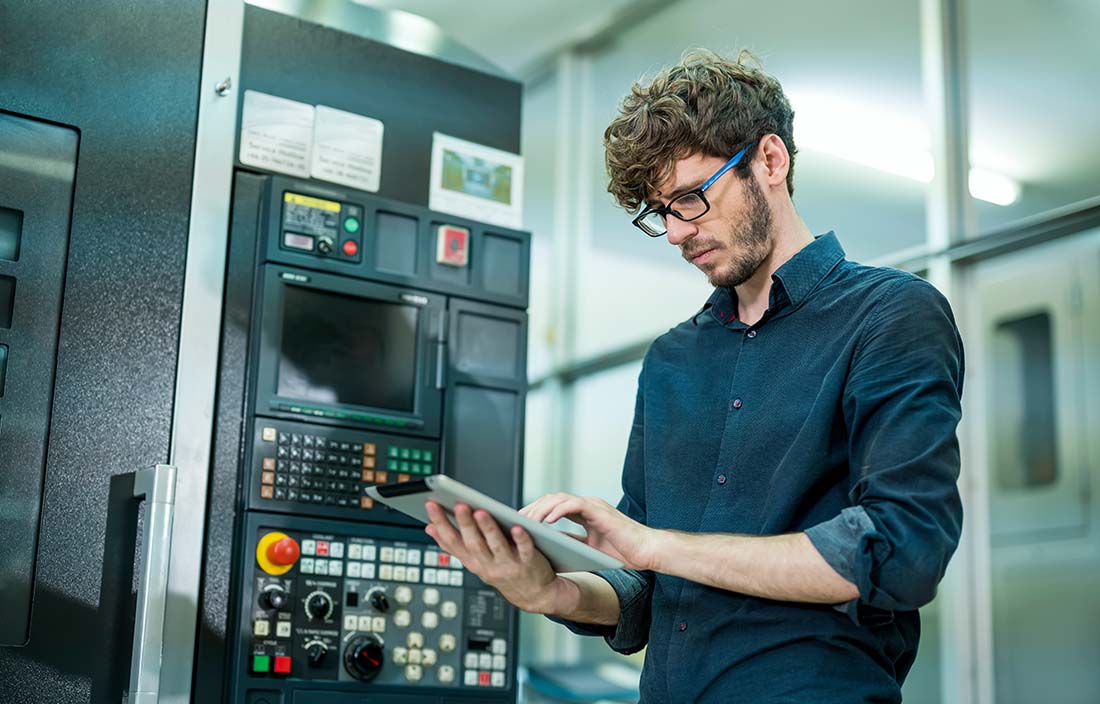 Disruption is driving major shifts in the manufacturing value chain. Suppliers are incredibly busy rethinking old business models, taking on new programs, diversifying customer bases, and expanding production footprints. If there's one constant, it's the rapid pace of change.
A stark reality of the current environment concerns us: Many suppliers still operate legacy ERP systems that often lack adequate internal or external resources to support and enhance their businesses. We see it across company types, sizes, and ownership structures — it's not just a small company problem. And while talking ERP systems might sound like an IT conversation, it's really about so much more.
Add up the costs
Legacy systems can be costly, as well as constrain growth, eventually raising the risk to your business. If your ERP system still sports green screens, it will likely not be able to provide a strong foundation for your business, as it tries to adapt to the ever-changing opportunities and challenges ahead. These include the ability to expand your technology capabilities to ensure cybersecurity, disaster recovery, and business continuity.
Imagine a business running a legacy ERP system on-premise, that is on a local server rather than in the cloud. What happens when a hacker infiltrates this system? Imagine the impact if the company is unable to send ASNs (advance shipping notices) via EDI (electronic data interchange), interrupting customer payments. A few days, or even hours, of this disruption, and working capital, sales, and profitability will all be impacted.
Cybersecurity must — we repeat, must — be part of your plan.
Also consider that the IT talent that built and implemented your system may be nearing retirement. The new crop of younger IT pros does not want to work with antiquated green screens. Filling functional management roles becomes a challenge too. Smart leaders know the critical need for accurate, real-time reporting is, and they may be — rightfully — skeptical your legacy system can deliver.
Take action now
Enterprise projects are rarely easy, requiring investment, working capital, executive sponsorship, and the requisite skill sets to drive change. But these projects are crucial to remain competitive and grow, especially as the industry evolves before our eyes. To be successful, executives need to:
Align IT.
Take a step back before you start. What's your business strategy relative to industry, technology, customer, and geographic trends? What are the needs of current and potential customers, suppliers, your internal team? With the onset of mobility technologies, what will be required in your organization's information technologies?
Assess IT.
Assess your current IT environment against the short and long range business strategy. Your assessment needs to encompass a hard look at application software/business systems, infrastructure, and IT service provider capabilities, as a start. Will these systems enable the strategic direction of the business going forward?
Plan IT.
Develop a pragmatic, step-by-step IT plan prioritizing initiatives to close gaps, mitigate risks, adopt applicable disruptive technologies, and develop staff and external providers to deliver the service level your business strategy requires.
The plan should offer short- to mid-term value, but in certain areas, it could extend even longer than a couple years, depending on your current situation and organization size. It may require some additional expense to sustain current systems as you transition to a new environment — that's ok. Look for quick wins and cost-effective ways to attack high-impact issues.
Secure IT.
Cybersecurity must — we repeat, must — be part of your plan. This helps prevent disruptive incidents and provides a structured approach to mitigate the costly impacts of an occurrence. A plan that includes cybersecurity also helps resolve the demands from your customers' increasing cyber requirements.
Enable IT.
A stable platform of business systems and infrastructure enables adoption of new capabilities and technologies. Data analytics, IIoT (industrial internet of things), MES (manufacturing execution systems), AI (artificial intelligence), RPA (robotic process automation), and RFID tracking are but a few examples.
It's certainly not impossible to adopt some of these technologies with a legacy ERP system, but it will make the path forward more difficult and expensive.
Leverage IT.
Once a company is on a stable platform, it can quickly respond to change and growth. On several occasions, we've worked with businesses that suddenly had to bring a new plant into their organization via acquisition. In most cases, they were able to implement all the necessary IT assets in just three to four months. That's the kind of future state you're aiming for — the ability to respond quickly to change.
Recognize the signs that arise when it's time for a new ERP system. At the end of the day, you need a stable platform of business systems and infrastructure that's reliable, resilient, and (cyber)secure. That can support emerging, advanced technologies and provide accurate, real-time data for analysis and decision-making. Our ERP experts can help your organization to quickly adapt, grow, and profit in the face of disruptive change. Contact us to learn more.
---
Modernize your ERP: Learn how with our guidebook
---