Pat Bostic brings life to Frank Moran's legacy … and her own
What has Pat Bostic learned in 40 years at Plante Moran? Change is inevitable, but some truths span decades. For instance, people work better when they're not hungry, and organizations run better when people speak their minds.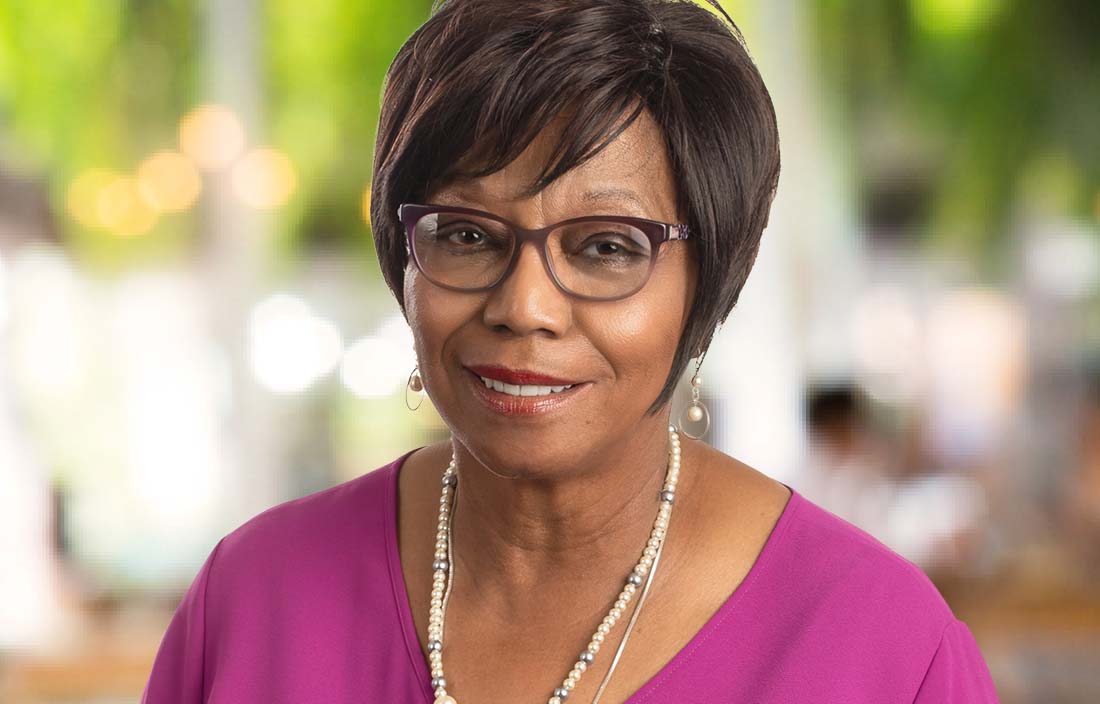 Some know Pat Bostic as the firm's retention specialist. Others know her as a master of organization, the keeper of critical firm tax files. After all, she's been mastering this process since she was hired in 1979(!) as a records control clerk. "I've always been a patient person," she says. "It's a lot to manage, but my supervisors have always said, 'If there's something to be done, we can count on Pat.'"
While she's seen the inevitable changes from paper to digital and two floors' worth of storage boxes to hard drives and computers, many touchstones at the firm have remained the same. Take Co-founder Frank Moran, for example. Although Frank passed away more than 20 years ago, she continues to see his legacy in many parts of the firm today.
"Frank believed in cross-training," she remembers. "That's why I've backed up all of the positions in the mail room, the switchboard, supplies, and at the front desk. I learned that Former Managing Partner Ed Parks had started in the mail room, and it was cool to think he'd done some of my tasks. He could — and often did — assist the admins. I think that's what helps build a great leader — and Frank recognized that."
Pat knows that cross-training isn't just about learning other tasks; it's also about meeting new people, a fact Frank probably tuned into as well.
"One reason I like sitting at the front desk is I can talk to so many people," she says. "And I'm the first person they see, so you always have to remember that. When you sit at the front desk greeting clients, you're the first impression that people make about the firm."
There's a particular story Frank used to tell that really resonated with her. In a passing moment, she wondered aloud if she was insignificant — because she wasn't practice staff or a partner. Frank assured her she couldn't be more wrong.
"He told me, 'Pat, you doing what you do, makes the firm what it is,'" she recalls. "Then he shared this food analogy, saying I was a necessary ingredient that helped create a fine soup. We have all these ingredients that are just ok on their own, but when you bring them together, it increases the value of the soup, of the firm. It makes the whole outcome richer."
It's telling that Frank used a food metaphor — because, as any PMer can tell you, we love our food, and there's plenty of it in the office to go around. According to Pat, that's because Frank didn't think people could do their best work if they were hungry. That's why our generous PMers often bring items to share, whether it's a celebration cake, cider and apples in the fall, or donuts "just because."
"My birthday and my firm anniversary are both in July, so every year, I bring in something homemade. I love sharing my gifts," she says. "If you're wondering if it's good, just ask John Bebes who's always in line for my ribs. Sometimes I bring in a giant pan of cornbread or a soup that's my grandmother's recipe. I can't stand the idea of people being hungry."
So what's kept Pat working here for 40 years? A lot of things — but there's something in Frank's legacy that really stands out: He strongly believed that all staff should feel they have a voice and a sense of ownership in the firm.
"He encouraged us to speak up if something didn't feel right," she says. "So I did — and it got fixed. That's something I've shared with others. Don't react to the person if you're having trouble — tell someone who can do something about it."
Pat feels grateful that some aspects of the firm have changed for the better because staff spoke up.
"I'm happy about how the firm has incorporated diversity training. It's great we have PM Pride and the African American staff resource groups. I'm proud to be involved, and I'm happily surprised that so many other staff are, too. It's an opportunity to get together with similar people and talk about our experiences and share in each other's successes."
One moment she remembers well is Paul Bryant's promotion. He was the first African American partner elected at Plante Moran. Pat knew it was a milestone for the firm, and she was thrilled to celebrate it.
"Everyone was in tears," she remembers. "They were happy tears, but we couldn't stop crying. Paul chided us for carrying on so much, but it felt like a promotion for all of us. It was such a big event. Then we did it all over again this year with Alisha Watkins. I remember when these people started at the firm, and I've seen them grow up. They're not just co-workers, they're family."
It's that family-like thread that has tied Pat to the firm for four decades.
"I remember people's kids when they used to come and see mom or dad in the office. Now they're working here! At the firm, you truly are part of the PM family — it's not just lip service. It's something I've lived. I remember when my mom passed, so many staff showed up at the funeral. I had asked to have flowers sent to a charity, and so many were sent. People really did it. I was overwhelmed. People here really support you. They're invested in your career and in your life."