Retail sales increased moderately in December, as strong online retail results offset weaker mall traffic and auto sales.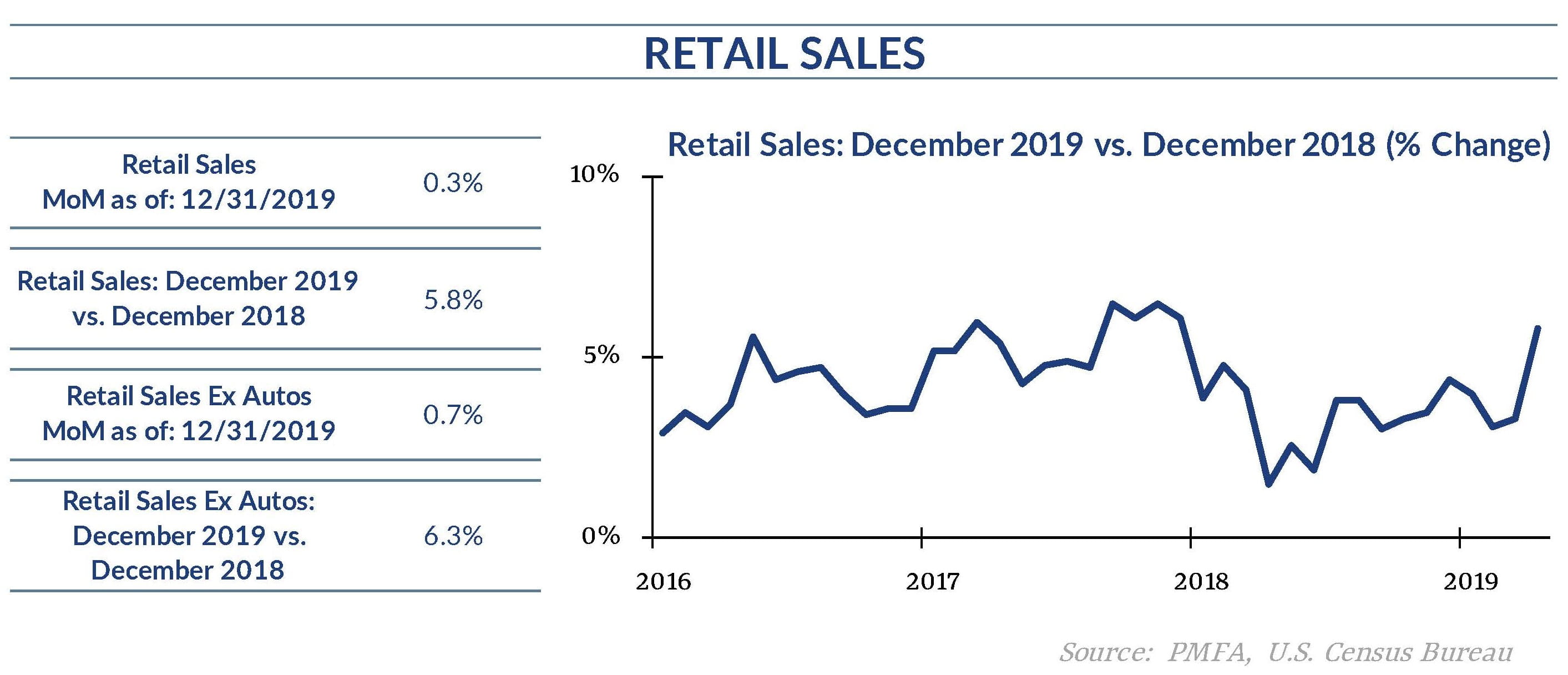 Retailers closed out 2019 on a solid note, as headline sales grew by 0.3% during December. On the surface, that number may not be eye-popping, but it came despite a very rough month for auto sales, which dipped by 1.3%. Sales excluding vehicles increased by a much better 0.7%. The solid December gain was sufficient to lift retail sales by nearly 6.0% for the year.
Of particular note was the continued evolution of the retail sector and the changing way in which Americans shop. Nonstore retailers, which encompasses the rapidly growing online retail channel, experienced sales growth of nearly 20% in 2019.
Those disproportionate gains reflect spending growth, but also reflects the cannibalization of the sector. Online retailers are benefiting from those changing dynamics; brick-and-mortar stores are feeling the pain as a result. That is unlikely to change any time soon. Those traditional retailers that are able to effectively create and execute an online strategy should be able to benefit from changing shopping habits. Those that are either unable to do so or slow to adapt are likely to face growing headwinds in the years ahead.
Today's report provides further confirmation that consumer spending remains strong and spending growth should continue to push the economy along. The fact that this fundamental underpinning for the economy remains intact was also reinforced by today's jobless claims report. Initial claims dropped to just 204,000 – a very low number indicative of the tightness of the labor markets. Constructive labor market conditions remain not only a strong indicator of the state of the broad economy, but a critical support for consumer sentiment and spending.
Overall, the report changes little in terms of any assessment of the state of the economy. The bottom line? The consumer economy is good, supported by a strong labor market.