COVID-19 guidance for boards: Questions to ask your management team now
Board members: To carry out your fiduciary and compliance responsibilities, you need to know how your organization is responding to COVID-19 disruption. Are you asking the right questions of your management team?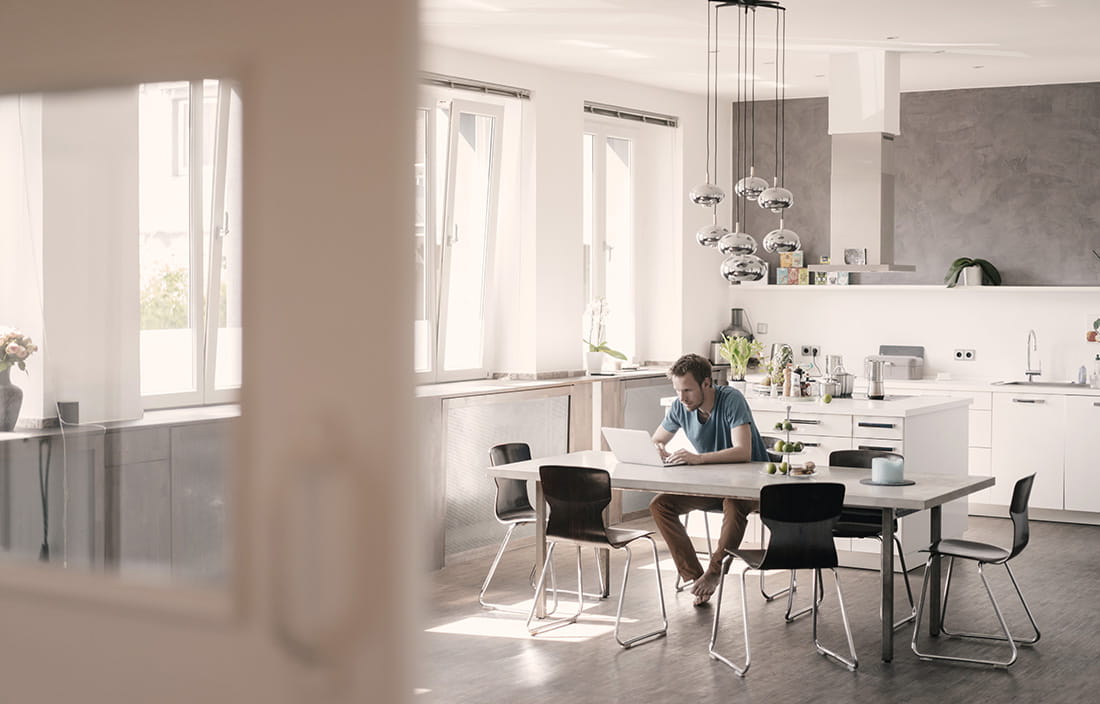 As the COVID-19 pandemic plays out in real-time, it's critical for boards to understand the current impacts — and the coming ripple effects — on the organizations they lead. From people, cash flow, and compliance to IT, cybersecurity, and the supply chain, how is the management team mitigating risk and ensuring long-term viability? If you don't know the answers, you can't effectively carry out your fiduciary responsibilities.
People
First and foremost, boards should understand what's happening with the people of the organization and those it serves:
Are employees safe and well?
Are there COVID-19 cases in our facilities, and have appropriate steps been taken to minimize the risk of infection?
Are essential workers or skeleton crews required in our facilities? Can staff work remotely?
How are the organization's human resources being redistributed for safety, to meet staff needs, and to accommodate new ways of working?
How are our employees and customers doing?
Are we providing the usual level of care and service to our customers and employees, who are also facing their own risks and challenges?
What are we doing to be prepared when the "restart" phase begins?
Are we brainstorming "new normal" scenarios, such as a majority of our people operating remotely?
Above all, the COVID-19 outbreak is a human crisis, and boards should be aware of its impact to everyone in the organization. People are your most valuable organizational asset, so pay special attention to the questions above. Your human resources team also will be critical to restarting business operations and regaining lost revenue, market share, and customer confidence as the crisis subsides.
Cash flow and debt
Many organizations are going to see a significant deferral of revenue during the COVID-19 crisis. Boards need to have a clear picture of revenue and debt considerations — and of their timing:
How is the management team adjusting and prioritizing spending to maximize cash flow and preserve cash?
What is the organization's position with respect to debt?
Is there a risk of violating any debt covenants?
Is the organization in contact with its financial institutions?
Have new needs for financing arisen as a result of the pandemic?
The age-old adage, "cash is king," has never been more apparent. In times of crisis, organizations with liquidity and an adequate flow of credit are better positioned for survival.
If you haven't asked your management team these questions, the time is now. Informed boards play a pivotal role in times of crisis.
Controls, compliance, and stimulus programs
New legislation and stimulus programs, such as the CARES (Coronavirus Aid, Relief, and Economic Security) Act, the Paycheck Protection Program (PPP), and new reporting guidelines can be complex in their implementation, with many unknowns. Consider:
Is the organization investigating and maximizing benefits of relevant stimulus and loan programs, and taking advantage of available deadline extensions?
Is the organization staying abreast of new guidelines and regulations, such as new Securities and Exchange Commission (SEC) guidance on reporting related to the impact of COVID-19 on publicly traded companies?
Does the organization have a plan for implementing changes that might be required for compliance?
Understanding federal programs and the regulatory environment is crucial to an organization's short-term success, including determining eligibility for stimulus package funds and ensuring compliance with regulatory bodies to prevent incurring penalties or fines.
IT and cybersecurity
With work-from-home arrangements and shelter-in-place orders, organizations have had to make significant changes to their IT virtually overnight for employees to work remotely. In response, hackers are changing their strategies to leverage vulnerabilities. Boards should be asking:
What are the safest ways for staff and stakeholders to communicate, especially when sensitive or protected material is involved, such as critical data and transactions, intellectual property, or strategic documents?
Are secure, reliable backup communication channels in place?
Is access to IT systems and data appropriately controlled while employees work remotely as well as during shutdowns?
Is the organization's network — and the sensitive transactions that take place on it — monitored carefully, and is there a known way for stakeholders to report suspicious activity?
Is a secure storage portal in place, with frequent backups?
Is the organization addressing any gaps discovered during the "respond" phase?
How is the organization preparing for any future events, such as conducting exercises for business and IT operations?
Based on the answers to these questions, it will be critical to review and prioritize gaps identified and undertake initiatives to address them. Efforts might focus on exercising business continuity plans, enabling remote work technologies, cloud migration, or data safety as examples.
Supply chain
Many industries are experiencing supply chain disruptions that can imperil organizations' operations and commitments. Boards should ask:
Where might our organization experience supply chain challenges?
Has the organization identified any potential shortages or pricing issues?
How are these potential issues being managed to minimize the impact?
Without adjusting your supply chain operations to the reality of the crisis, your organization could face major risks as you enter the "restart" phase post crisis. For many organizations, the pandemic has led to idle operations or complex sourcing. Plan to invest prep time to communicate, stock up, and test before resuming normal operations.
The board's role and thinking ahead
Board members, if you haven't asked your management team these questions, the time is now. Informed boards play a pivotal role in times of crisis. Directors complement the focus of the management team, helping leaders to see a broader picture now and going forward, as organizations prepare to restart in the new normal.
Are you confident in your organization's response to COVID-19? Take our 10-minute board assessment to help identify gaps and receive a custom report.