The indefinite pause on operations due to the COVID-19 pandemic is projected to end as abruptly as it began. CFOs need to define the blurred lines between "plan" and "act" — and soon. Our business readiness checklist can help.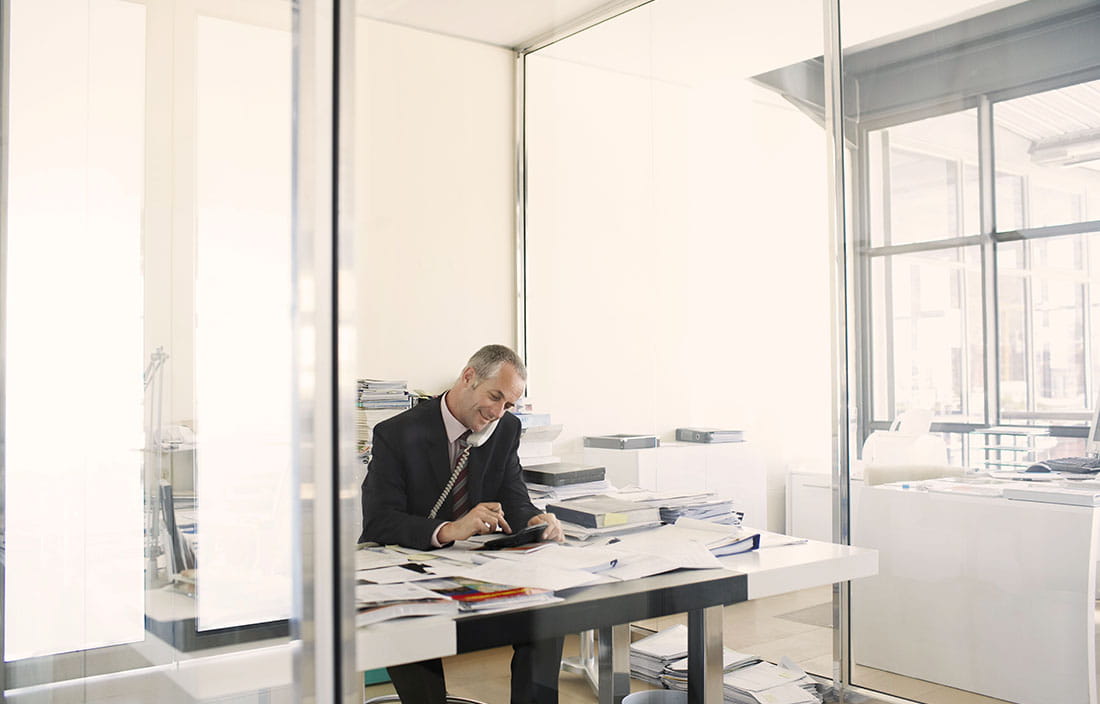 As companies resume operations amid a recession, CFOs must equip themselves and their chief lieutenants with a holistic short-term strategy that's at once creative, flexible, and precise about which critical business areas to address.
Liquidity and cash flow concerns are a top priority, but those shouldn't be the only items on your checklist. If you're uncertain about where to begin, set up a complimentary call with a member of our COVID-19 task force. In the meantime, use these tips to resume operations successfully.
Liquidity and cash flow concerns are a top priority, but those shouldn't be the only items on your checklist.
1. Remain flexible: Adjust financial and operational strategies for short-term needs and contingencies
New challenges will continue to disrupt contingency planning, so start with the most critical issue: ensure there's enough cash and liquidity to prepare for the worst or most disruptive scenarios you're likely to encounter so you can adapt strategically and with agility.
During the restart phase, it's likely that you can't produce at full capacity right away. Ask yourself, which products or customers generate the greatest cash flow? How low should you go when quoting to acquire business from a troubled competitor? Use intelligent cost and margin data to empower leadership and management to make informed, tough decisions with confidence.
Your workforce will likely face an aggressive/abrupt reintegration process as you reopen offices and facilities. Do you have accurate out-of-pocket cost estimates for provisions and adequate safety measures to support a smooth transition back into the workplace? Plan for these expenses as you implement the appropriate workplace-readiness policies and procedures.
Review your current cost structure, and find opportunities for more flexibility. Large fixed-cost structures will limit your ability to be decisive and fast-acting when creating/implementing a cost reduction program. You might have to consider cuts to business areas previously avoided, such as your workforce, and flexible planning will help mitigate the impact of these changes.
Periodically reevaluate your ability to qualify for tax incentives, grants, and loans. State and local governments are updating COVID-19 relief programs week to week, expanding who qualifies and how banks and businesses should calculate eligibility. Stay informed to take advantage of financial aid for which you may not have been eligible in the past.
Use intelligent cost and margin data to empower leadership and management to make informed, tough decisions with confidence.
2. Review customer collections and vulnerabilities in your supply chain
It's almost certain that your customers and suppliers are managing their own financial challenges and instability. Reviewing customer receivables, driving collections, and communicating with your trade vendors will be a constant exercise during the restart phase.
It's critical to develop a methodology for modeling customer demand and the production, fulfillment, and/or delivery scenarios that follow. This will allow you to determine the impact on your own production schedule and create a plan for the best, most likely, and worst-case outcomes.
Make sure to strengthen communications with key suppliers to ensure you have access to the raw materials or services to fulfill your obligations. Vulnerable suppliers can put you at risk, and you'll need to be prepared to pivot to an alternative source of supply.
Assess billing and cash collections for your customer base and classify risk levels. This will allow you to prioritize action items and respond proactively to any deferment requests you anticipate.
Make sure to strengthen communications with key suppliers to ensure you have access to the raw materials or services to fulfill your obligations.
3. Divert your best resources for real-time risk management
You'll be operating in a high-risk environment for the foreseeable future. It's imperative to have the most capable leadership in roles to address potentially devastating gaps in planning and security.
Are your internal controls in a strong position to prevent fraud and/or system failures? Evaluate sudden changes in processes, access rights, workplace procedures, or other business areas made to accommodate "new normal" operations. Any weak points can leave you vulnerable to fraudulent activity or costly oversights, resulting in major setbacks as you restart operations. Near-term planning must include the ability to rapidly assess your risks and address them.
Are you effectively supporting your analytics capabilities? This is an invaluable resource to help you predict and manage risk; you need to ensure your IT teams can provide you with the best and most meaningful data, the nature of which is likely to change rapidly.
The risk of crippling cyberattacks will only increase in the days and weeks ahead. Your CIO and IT leadership will need to reevaluate short-term cybersecurity risks. Have factors changed since the beginning of the pandemic? IT will need the ability to assess the new environment and quickly bridge perceived gaps in your infrastructure.
4. Enable new ways for your IT teams to improve organization efficiencies
It's likely that your technology environment has changed a lot in the last few months and will continue to do so as you reopen facilities and scale up operations. Empower your IT teams to respond to weekly (or even daily) changes with confidence and agility.
Check any changes made to your IT environment in response to the COVID-19 pandemic (think work-from-home); think about how those changes will impact your readiness to restart operations or return to a semi-normal working environment.
Work with your CIO/IT teams to take stock of what's worked and what needs improvement for collaboration and communication tools. While the "restart" phase will bring many back to the workplace, most organizations will have a significant remote workforce for at least 90-180 days following restart. Instant messaging, video meetings, and other collaboration tools are de-facto solutions to the "new normal."
Continue to look for opportunities to improve operations. Many software/technology providers are offering product discounts, and now might be a good time to evaluate needs and make investments in technology that will increase future productivity.
5. Communicate frequently with key internal and external stakeholders
This might seem like a given, but failing to communicate with your internal and external stakeholders increases the risk of derailing critical restart plans, and could jeopardize your organization's ability to comply with changing rules and regulations. It's imperative that you communicate frequently with all essential parties in the coming weeks.
As a CFO, you should be frequently communicating with your internal planning team. The margin of error and confusion is increased tenfold during times of uncertainty and high volatility; outline a communication plan and process now so you're prepared to provide leadership with critical updates efficiently and without delay.
Make sure you aren't neglecting your external stakeholders and funding sources. Bankers and investors should be aware of steps you're taking to successfully reopen in the short term and how quickly you'll be able to return to near-full capacity.
Keep in close contact with your legal counsel. With more changes around the corner to workplace safety measures, travel restrictions, and limits to employees working on-site at customer locations, it's important to understand your legal position. Are you exposing your employees, clients, and customers to danger by resuming operations too quickly? Do you have a full picture of state and local regulations and how you plan to comply with them? Failure in these areas could effectively halt your restart altogether, forcing you back to the drawing board.
Conclusion
Developing a short-term strategy for a smart and successful return to operations may seem daunting, but the most important thing to keep in mind is to put together a structured plan and closely manage its execution. The old ways of doing business are gone, and the risks of another sudden "stop" are here to stay; you must rethink how your business functions both operationally and financially and how to make the next restart faster and more efficient. Fast actions based on careful, deliberate planning will be critical to ensure a brighter, stronger future.