Supply chain issues will get worse in 2020. Here's what to do now
Transportation problems will be compounded down the road as more and more companies shutter. Here's how to make sure you can get your products to your customers and keep both of your businesses going.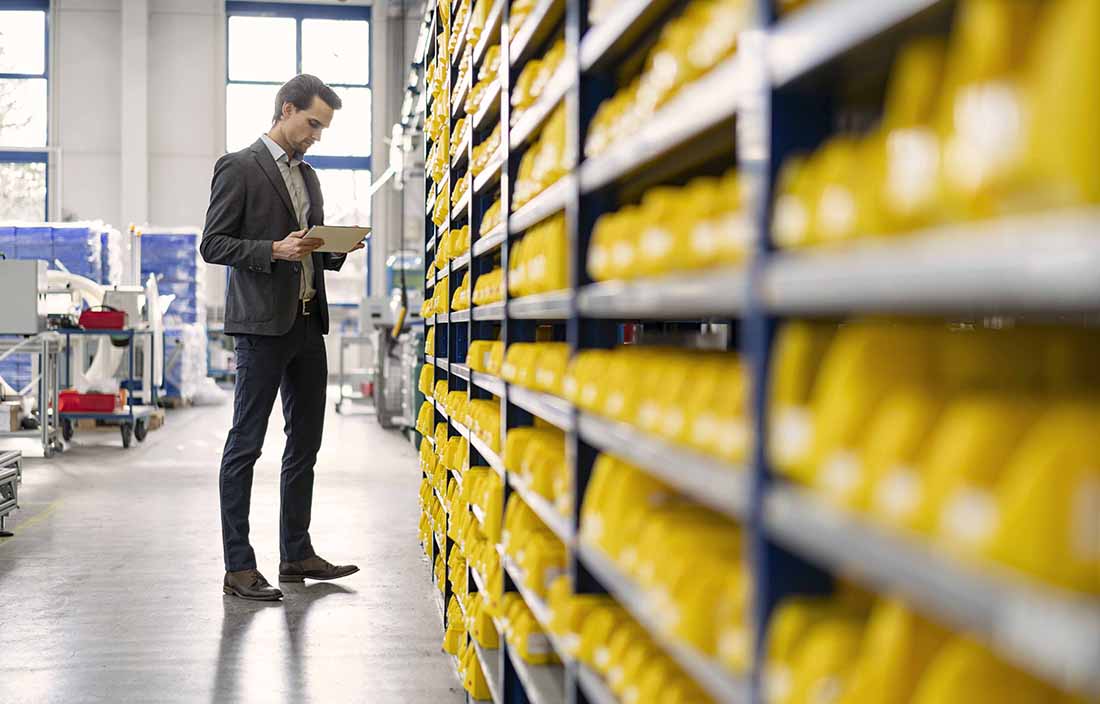 When COVID-19 hit, some industries may have been prepared for a shakeup. Still, no one could have predicted the depth and speed of global disruption to the supply chain that caused — dramatically increased border controls, confusing customs regulations, and a reduced capacity for long hauls and just-in-time fulfillment. The pandemic has exposed vulnerabilities in supply chains worldwide, revealing a need for greater transparency and the ability to quickly pivot to ensure business continuity.
Organizations have learned the hard way that they can't put supply chain resilience and risk management on the back burner. The crisis has been a challenge for everyone, but it does provide an opportunity for companies to develop forward-thinking strategies that address immediate needs and prepare for continued disruption.
Conditions impacting the logistics industry today

Use economic projections to mitigate near-term risk
The logistics industry continues to recover from April's all-time low with an overall Logistics Manager's Index Report® (LMI) score of 51.3, followed by May's reading of 54.5 and an overall LMI® score of 61.7 in June.
We recommend focusing on optimization initiatives that facilitate flexibility in your supply chain and promote multilevel sourcing strategies that include:
Maintaining appropriate levels of inventory in the right locations at the right time at the right levels.
Concentrating inventory based on customer demand.
Diversifying inventory availability with a focus on improving OTIF performance.
Shortening supply chains where possible.
Carrier capacity
In June, transportation utilization and prices made a comeback, both up by double digits. However, experts say volumes will fall sharply this quarter and into the third quarter, indicating a 20% volume drop for the year. Volume will climb back slowly, but by Q4, there will be a capacity crunch as owners, discouraged by low rates and volumes, put trucks "in limbo."
The current sudden decline means the market will need to shed capacity at a rate five times greater than it did in the 2009 recession, which would take 400,000 trucks off the road this quarter and 200,000 the next.
Fewer transportation options and higher demand will drive prices up
We recommend that businesses explore alternative options to their current carriers. Slowdowns, shutdowns, and other logistics issues have already put some transportation companies out of business, and many others on the path to closure. While these companies struggle to survive, they may consider lowering their prices to attract more business, but as more and more shutter, the tables will likely turn. Fewer transportation options and higher demand will drive prices up. Businesses will be forced either to find new shipping options or to pay exorbitant costs. We're already seeing that happen with airfreight. Rates have increased three to five times, and reduction in international passenger air travel has caused 40% of air freight capacity to be removed.
Bottom line: Take advantage of lower rates now and start building relationships with other carriers as soon as possible so they're there when you need them.
Experts believe both spot and contract markets have bottomed. However, the rebound in rates will depend on the strength of the recovery coupled with supply factors like lower truck production, rising insurance costs, and limited driver supply.
Next, focus on mitigating long-term supplier risk
You can't predict exactly what will happen next in our economy, so you need to be flexible and acutely aware of where you stand right now. Take control of your logistics processes by asking these seven critical questions:
What's going on with both inbound and outbound supply chains?
What are inventory and work-in-process levels?
Is tracking data correct or is a physical inventory needed?
What are the critical skills and roles in the manufacturing process? Which job functions have been redefined by the crisis?
What process changes can be made to promote transparency?
What can be done to keep people safe?
What are the risks of conducting business right now?
Answers to these questions will help drive the changes necessary to achieve resilience. To help accelerate their ability to navigate uncertainty, we recommend that businesses:
Encourage robust communications between internal logistics procurement and operations teams, and between logistics teams and external contracted carries. They need the ability to reduce redundancies and react quickly to shifts in short-term market demands.
Review material resource planning (MRP) protocols to make informed purchasing decisions, schedule raw material deliveries, determine how much material is necessary to meet production, and create an adjustable labor schedule as the rate of external influences fluctuates.
Review all third-party logistics contracts and agreements and take into consideration the contractions in the transportation market such as supplier/shipper, the carrier, and the purchaser/receiver. Consider risk mapping and scenario planning to understand the issues associated with shipping delays and supplier failure.
Use digitalizing technology to improve accountability and visibility across the value chain, including key suppliers, equipment and shipments, and tracking the status of transport to maximize utilization and maintain tight control.
COVID-19 has exposed many weak points in supply chains, but now is the to strengthen them. When the economy rebounds, companies that are prepared will come back better than ever.
Find more strategies to restart or ramp up your operations effectively in our COVID-19 resource center for manufacturers and give us a call to talk about your next steps. We'll help you adapt to disruption faster so you can emerge from the crisis stronger.