An unconventional "play" on 2020
It's been a tumultuous year for oil and gas. But an optimist sees an uptick in 2021, with solutions catching up to and outnumbering problems.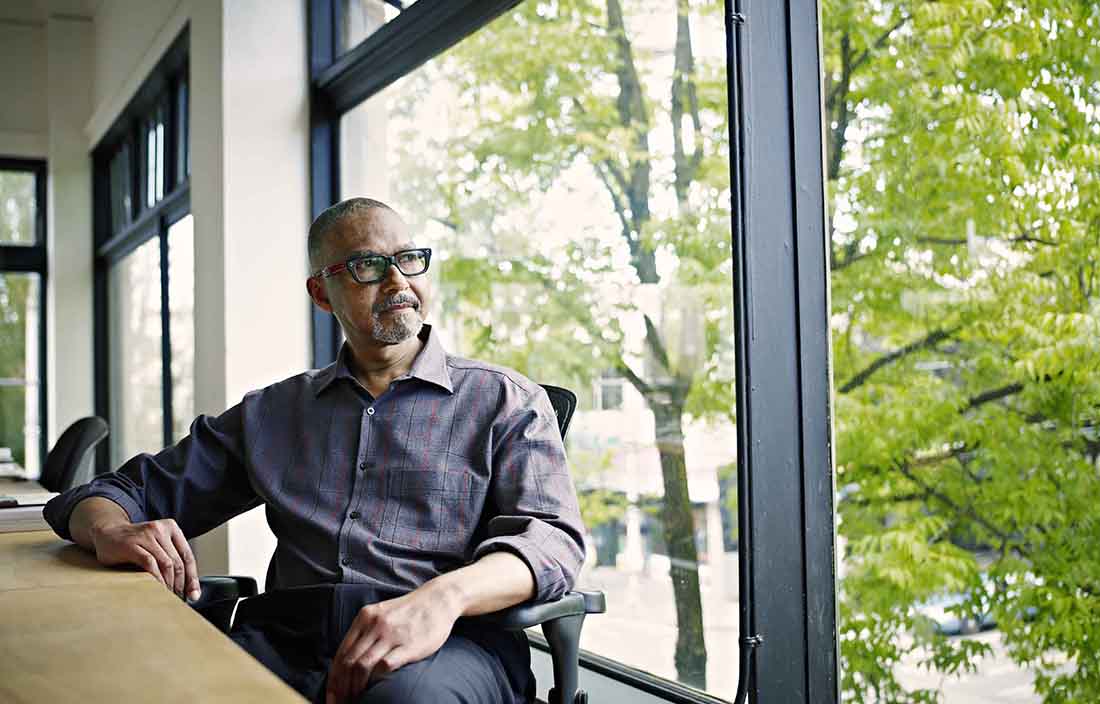 The Sunday before election day I visited my local filling station to nourish a near empty gas tank. It occurred to me how infrequently I'd been there over the last seven months. During the usually mindless five-minute process of pumping fuel, I found myself in deep reflection throughout the entirety of the 20-gallon fill up.
The subconscious journey began under an electronic sign advertising "Unleaded" at a friendly $1.99 per gallon, spurring flashbacks of so-called double "black swan events" commencing in March. Two heavyweights flexing their production muscles in concert with COVID-19 finding its way to America, eroding oil consumption by an unprecedented 25% by the end of April. Prices falling like a punch-drunk boxer taking body blows from Russia and Saudi Arabia, and head shots from a worldwide pandemic. I thought, this is absurd — just how low can oil prices go?
With my tank partially filled, I mused over April's storage capacity constraints sending the price of WTI crude into negative territory. I imagined the price on the pump switching to -$1.29, reversing the impending charge to my Southwest card, and replacing it with a credit for taking excess petroleum inventory off Chevron's hands. For an instant, the gas pump reminded me of a slot machine flashing triple sevens, and the accompanying ching-ching-ching sound from falling dollars hitting the collection tray below. Post-fill, should I rush home and bring back the second vehicle and lawn mower? Being well versed in the tax code, my mind briefly segued to possible income tax implications of providing a service and receiving a Form 1099-MISC for hauling off Chevron's excess inventory. If it's a taxable service, could I depreciate my vehicles and lawn mower? Hmm, I digress.
Just how low can oil prices go?
Mid-fill, I moved on from my unexpected profit endeavor to the serious real-world ramifications of shut-in wells, CAPEX curtailments, drilling rigs laying down, capital and debt markets drying up, bankruptcies, job loss and other human toll, stock market investor contempt, widespread industry consolidation, work-from-home challenges, and political scorn from many directions.
My thoughts shifted to recent industry post-mortems critical of the shale drilling and completion playbook thought to be in the refinement phase but now needing more lab work and simulation. The great American shale revolution, like other such phenomena, starting with the ingenuity and innovation of a few pioneers daring to crack a code. Others rushing in and advancing the cause through trial and experimentation, only to learn later that results for a moment in time are not always what's best for all time. Wil VanLoh, CEO of Quantum Energy Partners, recently summarizing all this with "We have drilled the heart out of the watermelon," and in so doing "sterilized a lot of the reservoir in North America."
With my fuel tank nearly full, my mind shifted yet again to other forces affecting the industry: the move from a growth-oriented business model to an investor-driven cash flow centric value model favoring loan repayments and owner returns. Meanwhile renewables are gaining favor with each passing day. State regulatory agencies are imposing increasingly stricter standards. Environmental, social, and governance (ESG) and actionable sustainability report initiatives are arriving on the scene with immediate and explosive import, and artificial intelligence and carbon mitigation/reduction technological advancements are moving up the priority ladder of business plans approved by existing and newly formed enterprises alike. Just how much rapid change in a short period of time can an industry endure? Is it resilient enough to survive the multiple broadside hits it's taken in 2020 yet remain fiscally viable? When will the challenges abate and allow industry players a chance to slow down, take stock, come up for air, and realize the fruits of their considerable innovation and labor developed and expended over a very long time? Disconcerting questions all, but some comfort drawn from the fact the industry has seen adversity before and has always emerged better, stronger, and more efficient.
Suddenly, the fuel nozzle clicked, startling me out my intellectual trance. I carefully topped off the tank and returned to the driver's seat pondering what had just occurred.
Just how much rapid change in a short period of time can an industry endure?
2020 has been a wild and unsettling ride for sure. An optimist sees an uptick in 2021, with solutions closing the gap on outsized problems. Traditional energy will continue to co-exist with and cede space to renewables and other clean energy influences. It is in some ways like medicine. Some don't prefer it, but they need it. The good news is American innovation and resourcefulness promise to drive new technologies reducing and mitigating carbon levels, in time boosting the image of fossil fuels otherwise increasingly under the microscope.
Maybe, just maybe, we can return to some semblance of normalcy in 2021. In the meantime, think humor. I just did, and it worked great!