Industry 4.0 guidebook: Level up to achieve manufacturing excellence
Increase productivity and profitability by realizing the full potential of Industry 4.0 technologies. Our guidebook will help you assess, establish, and optimize your roadmap.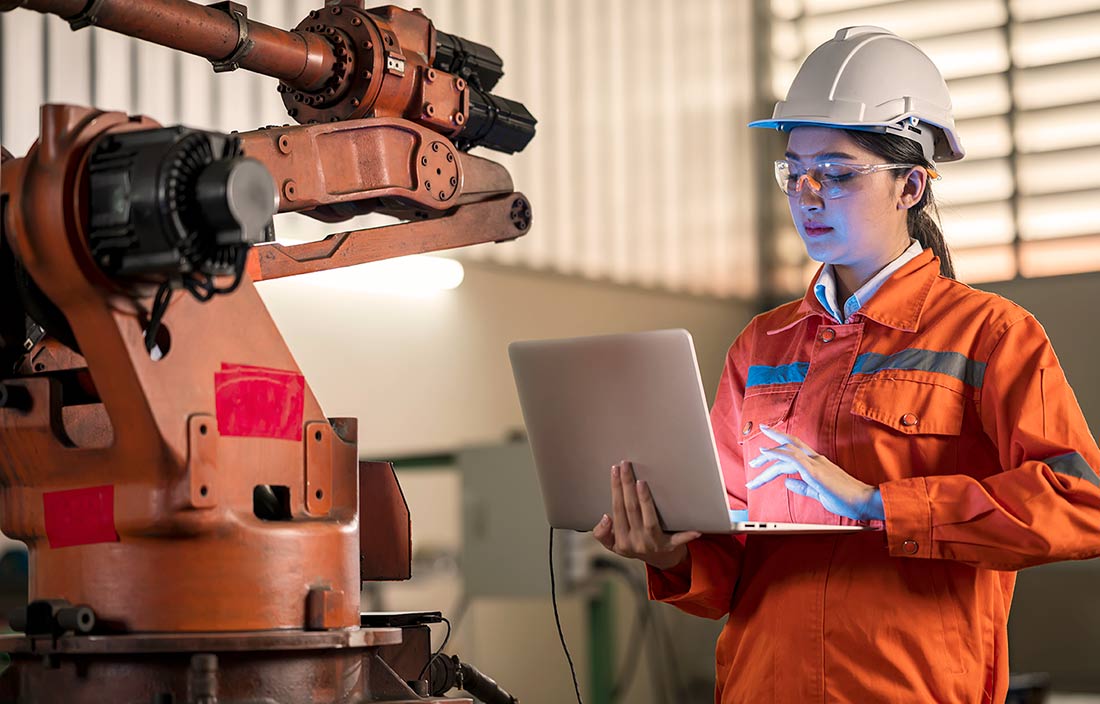 The manufacturing industry is transforming at a remarkable pace, and manufacturers of all sizes are dealing with significant challenges managing labor shortages, supply chain volatility, and many more. Manufacturing companies that reimagine their services and refine their operations are unlocking massive benefits through increased productivity and reductions in costs, waste, and lead times.
Are you ready to realize the full potential of Industry 4.0 technologies and maximize your return on invested capital? Opportunities for rapid transformation exist around every corner — but to be a successful, smart manufacturer, it's imperative to have a strategic I4.0 plan for change. Our guidebook will help you prepare to upgrade your business in five key areas:
Systems, ERP, & data analytics. Alignment between your data architecture and your business strategy is key. From industrial IoT and artificial intelligence to integrated systems and predictive analytics, where are you falling behind?
Supply chain & material movement. From shop floor automation and inventory management to real-time insights into critical operational metrics, I4.0 investments optimize your supply chain operations and boost your bottom line.
Connected processes. I4.0 technology can improve efficiencies and outputs throughout your organization, notably to your processes, equipment, tooling, and assets. What will have the biggest impact to your organization?
People & culture. I4.0 enhancements connect people to machines and technologies. To maximize return on your investments, it's vital to plan for upskilling and reskilling your current workforce while also developing strategies to attract new top talent to build your future workforce. Discover the top considerations you should address.
Financial & tax strategies. I4.0 digital transformation can require significant investment. A comprehensive financial strategy is critical both for long-term sustainability and for funding initial implementation. Learn key financial strategies to minimize your tax burden and mitigate financial risk.
It's time to create an effective business strategy for the future of manufacturing. Use our guidebook to stay competitive.