Special market commentary: An imperfect storm
An increasingly hawkish Federal Reserve and growing geopolitical threats have dampened investor sentiment and weighed on recent market performance, but we don't believe this is a "perfect storm" that threatens the equity bull market.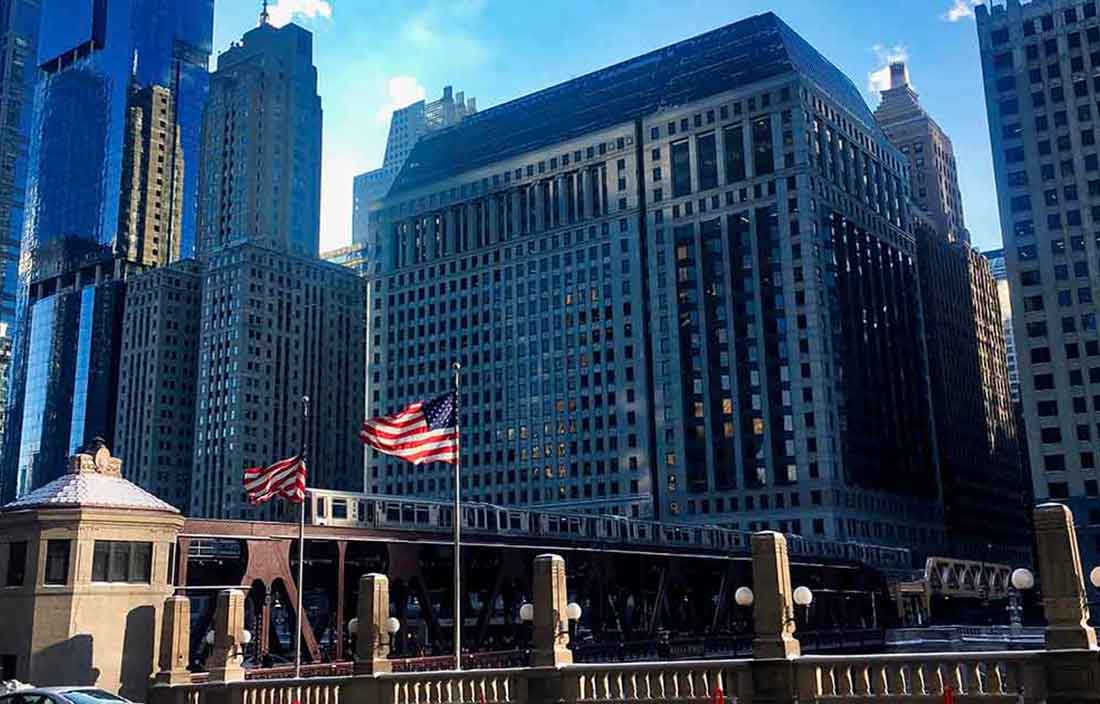 "What's going on?"
This is understandably a question being asked by investors coming off what was likely the strongest year of economic growth since 1984 and three consecutive years of strong double-digit returns for global equities, which has been almost consistently positive since late March 2020. Yet, in just a few short weeks, equity market volatility has risen considerably. What changed?
First, has been the rapid evolution of Fed policy, including an accelerated near-term outlook for interest rate increases and the prospects for the Fed to move to reducing its balance sheet (aka, quantitative tightening) at some point later this year. The Fed's pivot in December accompanied an acknowledgment that its prior characterization of inflation as "transitory" may not tell the full story and its statement carried a much more hawkish tone, including a move from one to three probable policy rate increases in 2022. In the weeks that followed, a growing pool of economists have suggested that even three rate hikes may not be enough over the next year, lifting forecasts to reflect four increases before 2023. The futures market is now pricing in about a 35% probability that the Fed will ultimately raise rates by 1.0% or more this year. The result has been a marked change in expectations for Fed policy for 2022 in a relatively short period.
Investors took notice. Across both fixed income and equity markets, interest-rate-sensitive securities and sectors in particular have come under pressure.
On top of the sizable recalibration of market expectations around Fed policy, recent developments on the global stage have also contributed to the risk-off demeanor. Rising tensions surrounding Ukraine and the potential for a Russian invasion were further heightened in recent days. Negotiations between the United States and Russia have by all accounts failed to yield any tangible progress, and the continued buildup of Russian military personnel and equipment along Ukraine's borders suggest that the risk continues to increase. At the same time, tensions continue to simmer between China and Taiwan, North Korea is back in the news, and the recent attacks in Abu Dhabi were reminders of the instability within the region.
As the apparent geopolitical risks have increased, investors have taken notice of that as well.
Over much of the last two years, the evolution of the COVID-19 pandemic (and the global policy response) was the most significant driver of the global economy and capital markets. The current omicron wave is a factor that's starting to show signs affecting the economy, although thus far to a much lesser degree than the preceding waves. It doesn't appear to be one of the primary drivers of recent volatility, but it's one additional consideration for investors to absorb.
Investment risks — both real and perceived — fluctuate over time. The shift in tone and expectations for a more aggressive Fed were a significant catalyst for the markets to take a step back to reassess. Rising geopolitical risks have added fuel to the fire. The result has been an uptick in volatility, as investors digest the recent flow of news.
What does it mean?
So, is this the proverbial perfect storm for the equity markets? We don't believe that's the case. Risks are always present — and those risks have moved to the forefront of investor attention today. Corrections are commonplace over the course of market cycles, but bear markets typically occur in conjunction with recessions, not amid economic expansions. At present, a wide swathe of economic indicators points to an economy that's expected to remain on a solid growth trajectory for some time, even if the brisk pace of growth experienced since mid-2020 won't be sustained. Instead, we view this correction as a temporary setback in the context of a longer-term bull market and economic expansion.
Risks are always present — and those risks have moved to the forefront of investor attention today.
Secondly, the Fed is poised to begin to raise their policy rate, but even the most aggressive forecasts suggest that the Fed funds rate will remain below the central bank's neutral 2% target at least into 2023, if not longer. If the Fed ratchets up their near-term forecast and hikes rates even more rapidly, the policy environment should remain relatively accommodative for some time. Moreover, as we addressed in a Market Perspectives piece issued last week, the stock market has typically advanced during Fed-tightening cycles, while pushing through periodic bouts of volatility. The magnitude of the recent volatility in equity markets, within that context, isn't surprising.
Third, given the significant (and virtually uninterrupted) positive momentum in equities since March 2020, a temporary setback at some point was to be expected, as we discussed in our December 8 commentary. Of course, there's no way to reliably predict when volatility will emerge, any more than one can reliably predict the development of a perfect storm. The most critical factor for investors isn't predicting the near-term direction of markets, but planning ahead, having a strategy that provides a roadmap for decision-making, and being proactive (when appropriate) within the context of that strategy.
The bottom line
We continue to recommend that clients maintain broad diversification based on their strategic asset allocation. In the current environment, leaning into those areas of the market that look well positioned to outperform remains advisable. As always, maintaining adequate liquidity is critical, and taking opportunities to rebalance portfolios when market conditions create them should also add value over time.
We'll continue to closely monitor developments and evaluate potential opportunities as they arise within the context of the macro picture and your individual portfolio. As always, please reach out to us with any questions or concerns that you might have.