Stocks enter bear market as the Fed knuckles down on inflation
The surprise increase in the May Consumer Price Index pushed the Fed to move more aggressively this week, renewing questions about the near-term economic outlook. How much downside has been priced into stocks? History may provide some context.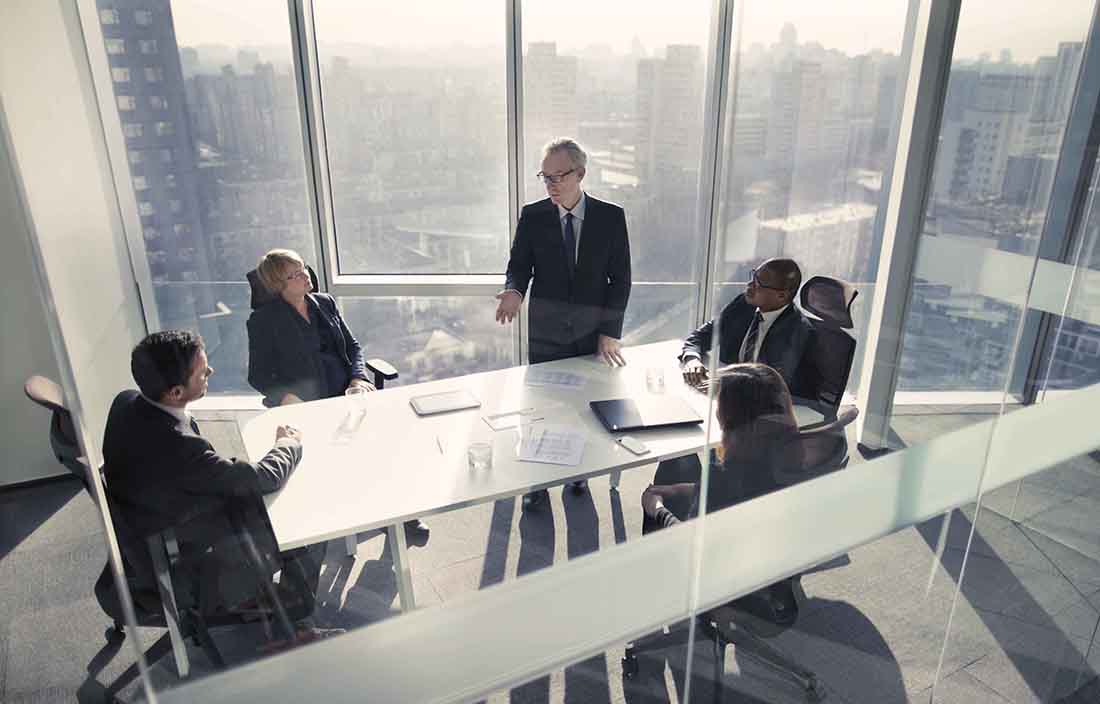 Inflation surprises, the market reacts
Stocks and other risks assets have come under pressure again in the past week as an unexpected resurgence in consumer prices disappointed investors and pushed the Fed to announce a 0.75% increase in its policy rate – its largest rate hike in nearly three decades. Just a week prior, expectations for a half-percent increase were all but locked in. The impact of that surprise Consumer Price Index (CPI) report shouldn't be underestimated.
That unexpected surge was seen by many as further evidence that the Powell Fed has fallen behind the curve in its efforts to head off inflation. The index rose more than had been expected, reaching 8.6% in May — its highest point since 1981. The reaction in both fixed income and equity markets was swift, as any hopes that price pressures may have peaked in March dissipated. It also prompted the Fed to recalibrate its tightening policy. We shared some thoughts on the Fed's policy shift and updated forecasts yesterday.
As we draft these comments, the S&P 500 has fallen by nearly 10% since the Friday, June 10th, CPI release. That downdraft was enough to push the S&P 500 into bear market territory — typically defined as decline of 20% or more from the market peak. Bonds also edged lower over the past few days, with yields rising to more than 3.3% on the 10-year U.S. Treasury and some parts of the yield curve inverting modestly. The more speculative parts of the market — including unprofitable technology stocks and cryptocurrencies — have been hit particularly hard. Still, the decline has been widespread across asset classes and has extended well beyond U.S. markets. Just like the pandemic and the global recession that accompanied it, surging inflation, central bank tightening, and the resulting repricing of capital markets are all global challenges.
A slowdown is underway
Coming out of a decade in which global growth was tepid and inflation at times dangerously low, the inflation that we're now witnessing stands in stark contrast. It's also causing investors to ruminate on two critical concerns: how hard the Fed will have to put on the brakes to curb inflation and, in doing so, whether tighter policy might ultimately push the slowing economy into a recession.
Since early this year, uncomfortably high inflation led to a sharp uptick in interest rates, which in turn prompted a repricing of assets across the capital markets, including stocks. More recently, investors have extended those fears beyond the "what ifs" of rising inflation to the potential that the explosive growth of 2021 could give way to a policy-induced recession.
Uncomfortably high inflation led to a sharp uptick in interest rates, which in turn prompted a repricing of assets across the capital markets, including stocks.
Arguably, the early stages of the current downturn came at a time when the economy was still powering ahead at an above-trend growth rate. Massive fiscal stimulus was initially intended to provide a bridge through the worst of the crisis, but ultimately far exceeded what was necessary to achieve that goal. That excess stimulus was a significant contributor to the overheating that occurred, driving a consumer spending binge at a time when the supply side of the economy was already strained, further exacerbating upward pressure on prices. More recently, the economy has slowed, although economic data remains mixed. Indexes measuring activity in the manufacturing and service sectors are still expansionary. Conversely, consumer spending — particularly on goods — is faltering, as is the housing market. Consumer sentiment has fallen precipitously as households absorb the effect of higher prices.
In terms of the near-term economic outlook, a continued slowdown appears likely, and while recession risk has grown, certain conditions make it difficult to envision the onset of one in the near term. Labor conditions are robust; layoffs remain quite low and job creation may be slowing but is still solid — so good that the Fed's tightening policy is aimed in part at cooling demand for workers.
The Conference Board's Index of Leading Economic Indicators remains solidly positive — well above recessionary levels. Given its goal of providing some indication of economic conditions six months out, its recent readings bode well for the rest of the year. The spread between 3-month and 10-year Treasury yields remains positive. That could certainly change as the Fed hikes rates but remains a positive indicator as of now. Moreover, rates remain quite low by historical norms, and Fed policy — while now firmly in tightening mode — is far from tight.
We acknowledge that economic data, while mixed, has softened. It's too soon to conclude whether this is a typical mid-cycle slowdown or the start of an extended deceleration that will ultimately result in recession. As it's occurring though, the market doesn't differentiate between the two. As the economist Paul Samuelson famously quipped, the stock market has predicted nine of the last five recessions. In time, we'll know which actual outcome the market is predicting this time around as well.
History as a guide
Historically, equity bear markets tend to be relatively short-lived in the absence of a recession. As of the close of trading on June 16, the S&P 500 was down roughly 24% from its January 4 midday peak. Thus, if the U.S. skirts recession, equities may have already priced in much of the growth scare. However, there could be additional downside yet to come if a recession eventually materializes.
Historically, equity bear markets tend to be relatively short-lived in the absence of a recession.
Since 1945, the S&P 500 has experienced 14 bear markets, eight of which were accompanied by a recession. When a recession occurred within two years of the bear market, the average drawdown for the S&P 500 was about 35% drawn out over more than a year. Conversely, when the economy continued to expand, the median drawdown was 28%, with an average duration of 6-7 months. Even if the economy does eventually slip into contraction, stocks typically rebound well in advance of the economy bottoming. As a leading indicator, the equity market has typically been able to sniff out improvements under the surface of the economy before data broadly reflects the turning point.
As noted above, the early stages of the equity market downturn were driven by expectations for higher rates, driving a compression in equity price multiples. Whether or not the economy decelerates further in the near term remains to be seen, but the market now appears to be pricing in a growing probability of a potential downturn.
Investors' worst enemy
For investors, risk is unavoidable. There will always be two inherent risks: the risk of missed opportunity and the risk of losing money over discrete time periods. It's impossible to avoid both. The last six months have been a clear reminder that markets don't go up in a straight-line trajectory indefinitely, and that sell-offs (while an inevitable part of the market cycle) can be particularly unnerving. But when we look back at prior periods of volatility, we're reminded once again that these dislocations create opportunities. At a market level, lower prices create opportunity for stronger future returns across asset classes. Underlying that high-level view, individual companies have historically been skillfully nimble at navigating a host of economic environments over time. We believe that will be true this time as well. Although high inflation and slowing growth creates near-term uncertainty, investors with a time horizon that extends over many years or even multiple decades should be rewarded for remaining invested in stocks and other risk assets.
In the current environment, that also extends to high-quality bonds, which have pulled back as rates have risen. Even so, the cashflows associated with those bonds remain safe and predictable, so long as they avoid a credit event. Investing predominantly in high-quality bonds mitigates that risk, as does maintaining appropriate diversification.
In the face of uncertainty, what tends to matter most is not what happens, but how you respond. As Benjamin Graham once said, "The investor's chief problem — and even his worst enemy — is likely to be himself." Timing markets is a near impossible feat and can create lasting opportunity loss for investors. Instead, investors have been best served to remain committed to a well-designed investment plan, take advantage of rebalancing opportunities as they're presented, and keep a long-term focus in mind.
We'll continue to carefully monitor global financial markets for developments and potential opportunities provided by the macro environment and will incorporate them within portfolios as appropriate.
And to our clients, we thank you for the opportunity to serve you and encourage you to reach out to your PMFA advisors with any questions or concerns.