The Fed delivers its largest policy rate increase since 1994
As expected, the Fed announced a 75-basis point increase in its short-term policy rate today. With inflation high and still rising, it was an important step, but there's still much more to be done.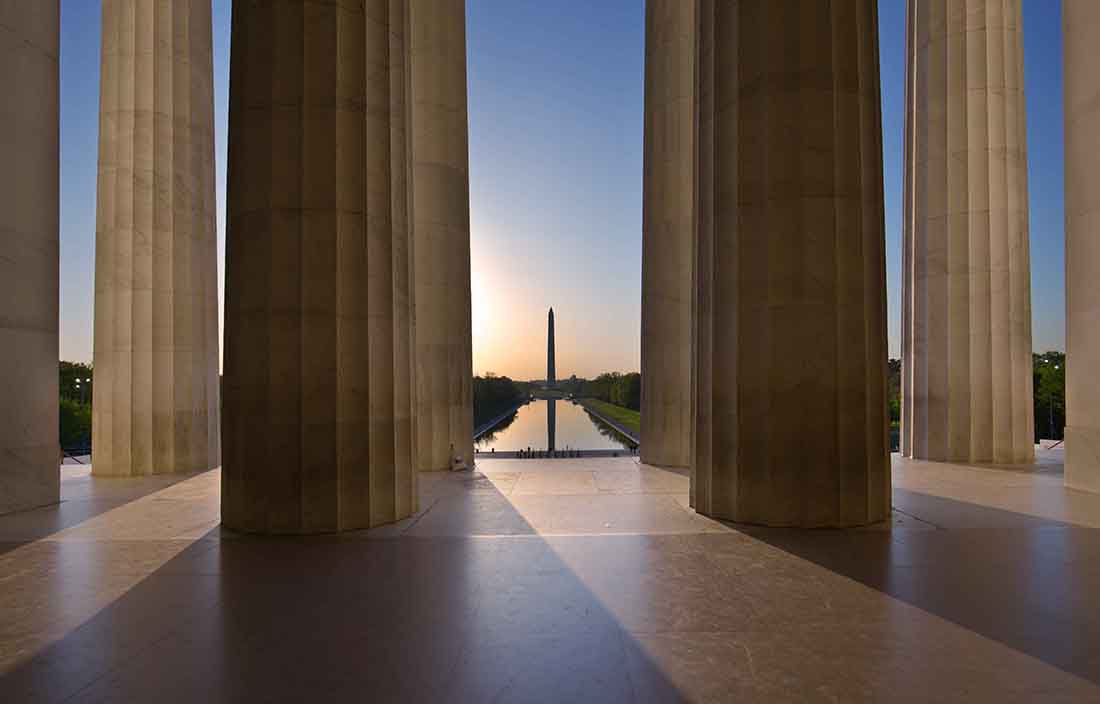 Had the Fed announced last December that it would be raising its short-term policy rate by 0.75%, it might have been characterized as a "shock-and-awe" action. That same announcement today is more likely to be viewed as a relief that policy efforts to beat back generationally high inflation are meaningfully — and finally — ramping up. Even so, it's the largest rate increase since 1994, suggesting a recognition by the Fed that monetary policy was falling behind as inflation continued to edge higher. With the increase, the target range for the Fed funds rate rose to 1.5–1.75%.
Coming on the heels of last week's surprisingly hot consumer inflation report, the Fed pivoted quickly to raise expectations from a 50-basis point increase to a firmer 75-basis point hike. The questions that remain unanswered largely focus on what's next.
That's where forward guidance, the Fed's second policy weapon, comes into play. Today's announcement was accompanied by substantial adjustments to future expectations as well.
The median projection for the Fed funds rate for the end of 2022 was ratcheted sharply higher to 3.4%, from 1.9% in March. Contrast that with the 0.9% projection in December, and the sea change that has occurred in the past six months in terms of Fed policy becomes clear. Those projections also significantly lifted forecasts for inflation, while trimming growth over the next few years.
Even with today's hike, the Fed's forecasts indicate a high probability of another 1.75% of tightening by the end of 2022. Not surprisingly, Fed Chair Powell indicated that additional increases will be front-end-loaded, opening the door to another 0.75% increase in July, while still leaving room for further tightening in the coming months.
In their statement, the Fed reiterated their commitment to knocking inflation back down to their stated 2% target. That will require tightening financial conditions and intentionally slowing the economy to a below-trend pace, reducing the pace of job creation as a result.
Inflation isn't the only challenge before the Fed, which is governed by its dual mandate of full employment in the context of price stability. Price instability has become a much greater challenge than had been anticipated, and the jobs market tightened to 3.6% on the back of stimulus-fueled explosive growth last year. The fact that it was within a stone's throw of the lowest jobless rate in a half century less than two years after the end of the 2020 recession is telling.
Price instability has become a much greater challenge than had been anticipated.
What does this mean for the economy? While data is mixed, there are growing signs that growth is already slowing. By design, tighter policy will create a stiffer headwind to growth — a necessary byproduct of the efforts to restore some balance and stabilize prices.
Despite signs of a slowdown, the near-term risk of recession still appears contained. While tightening, monetary policy remains relatively accommodative, nominal interest rates remain low by historical standards, and real interest rates remain negative. Layoffs remain low and job creation, while slowing, remains above the long-term trend. Household balance sheets remain relatively strong, although the corrosive effects of inflation on purchasing power is weighing on discretionary spending.
Can the Fed navigate the narrow path ahead without tipping the economy into recession? That remains to be seen, but it won't be an easy task. With long-term potential growth for the economy believed to be around 2%, the goal of slowing growth to below that level without pushing it below zero creates a relatively tight range for success.
Clearly, that risk is not one that the Fed takes lightly, but the danger of allowing inflation to run unchecked is even greater. Many believe that the Fed should have acted more quickly and more aggressively, creating a sense that policy has fallen behind the curve.
It's important to note that there are many underlying catalysts for surging prices, and they aren't unique to the U.S. economy. The Fed can address the demand side of the inflation equation through higher interest rates and draining liquidity from the economy, but monetary policy can't fix the supply-side challenges that still exist. The path back toward the Fed's 2% target is likely to be a lengthy one, even with a more aggressive tone from policymakers.
Yesterday's move is an important step in pushing back not only against inflation but leaves much work yet to be done. It will be critically important that the Fed continues to demonstrate flexibility in adjusting policy in response to changing conditions. A recession would be painful, but a failure to take the steps needed to bring inflation down would create a more sustained challenge for the U.S. economy, for American households, and for the credibility of the Fed itself.