ProMedica's Randy Oostra: Building a leadership framework
A leadership framework is essential to lead with purpose. For Randy Oostra, it's also provided vital guideposts to help navigate the toughest career challenges.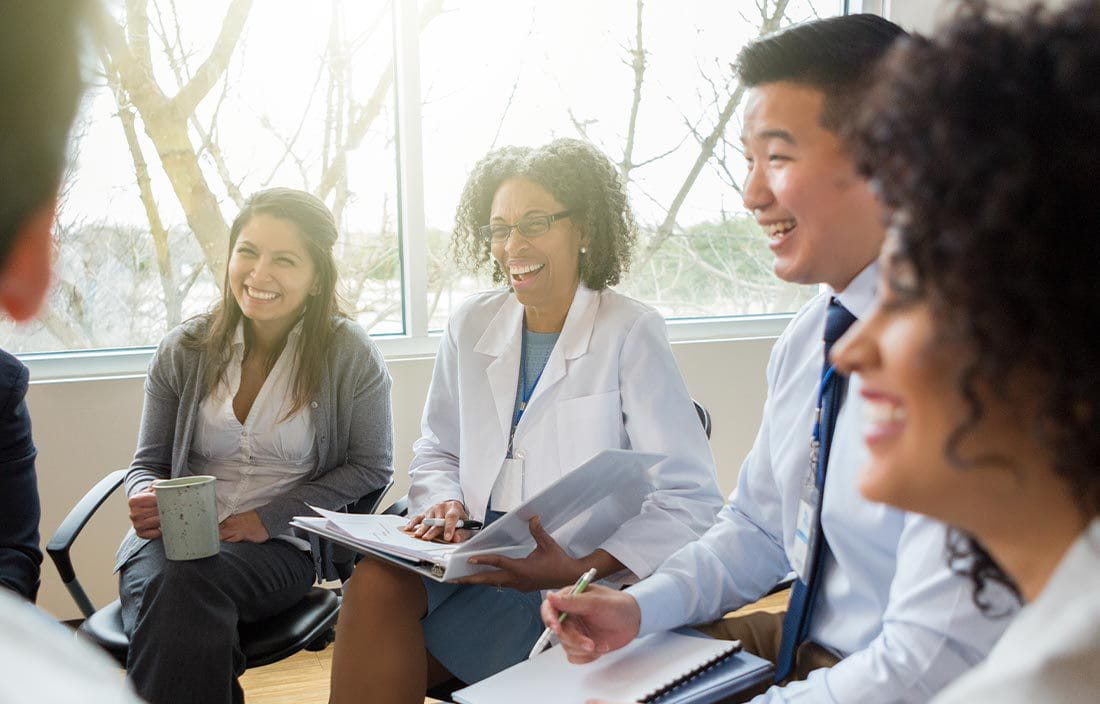 Managing organizations through the COVID-19 pandemic has been tough for leaders in all industries, but those in the healthcare space have been particularly challenged. The U.S. healthcare industry has just experienced one of the most challenging financial years in history, and as management teams feel their way forward dealing with labor shortages, staff burnout, and changing delivery models, the challenges are testing the mettle of even the most seasoned leaders.
So how does a leader begin to address this? For Randy Oostra, president and CEO of ProMedica, relying on a personal leadership framework — something he's been consciously refining for over 40 years — is a tremendous help.
Randy's framework is based on early lessons from his upbringing and cultivated over the course of his career. He grew up in a farming community in the Midwest amid a culture he describes as "strong in ethics and personal responsibility." Early in his career, he was influenced by the mission of the public service hospitals he worked with, and at age 30, he went back to school to study healthcare administration — a decision that set him on his path serving hospitals and health organizations in Illinois, Michigan, and Minnesota before landing a position as vice president of ProMedica's Toledo Hospital in 1997. He served as ProMedica's president and chief operating officer from 2006 to 2009 and became CEO in 2009.
Randy says everyone is different, and accordingly, everyone needs to develop their own leadership framework. "I say to young people, start to sketch a framework for yourself. We all have different stories. Take those things that you see from a variety of sources — it could be business, the arts, faith-based, etc., and put together your framework for how you want to be your most effective self."
Over the years, Randy has refined his leadership framework with three pillars:
Create urgency: Randy says his first job as a leader is to lead change by creating urgency, followed by assurance to staff that things will be ok, and then recognition for their contributions. "So much of what we do is lead change. Leaders need to connect with people, bring them along, and help them feel that their goals are aligned with the organization's goals. That's the beauty of what we do every day. That's motivating — especially with the unique challenges of today — and it can be invigorating because we try things in new ways."
Say thank you: Randy is constantly thanking his staff for what they do. "There's staff in our hospitals 24 hours a day, seven days a week, 365 days a year, taking care of everyone who walks through our doors. It's pretty humbling, especially when you see what happened with COVID-19; our staff were not only taking care of people with COVID-19 but potentially putting themselves and their families in harm's way. You can't thank them enough."
Show momentum: It's important to create — and show — ongoing momentum in your organization. Randy says this can be done in many ways, "but it's important to show people that you care, that you're there for them, and that you're helping them realize their life's purpose and connecting it to your organizational purpose."
One of my most formative leadership lessons came early in my career from a discussion I had with my team partner and former Managing Partner Bill Hermann. He constantly talked to me about the importance of community, why we exist as a firm, and why what we do is so much bigger than debits and credits and accounting. He said our mission is to help people. That was eye-opening for me.
More than 30 years later, I find myself doing the same thing with young staff. I'll ask, "What do you do at the firm," and they'll say something like, "I do audit work focused in manufacturing." I'll reply, "Sure, that's technically accurate, but here's what you really do: You help clients achieve their financial goals, provide opportunities for their people, and help make their communities stronger." When staff understand how what they do fits into the bigger picture, it gives them a sense of greater purpose in life, and it helps align what they do with the overall goals of the organization.
Randy says his leadership style was shaped by the concept of servant leadership, and the theme articulated by Jim Collins in his book, "Good to Great and the Social Sectors," that the best way to measure a leader's success is not by the amount of money they make but by the impact they make relative to their resources.
"Everybody has different resources, and we all have opportunities to make an impact relative to these resources," Randy says. "The question to ask is how can we make a positive impact on people, communities, and the lives of others with the resources we've got?"
This aligns with our philosophy at Plante Moran that everybody is expected to be a leader. Regardless of role, everybody is given the opportunity to make a difference, and everybody is provided with opportunities to lead. Developing this mindset is important because we don't operate by a strict set of rules at the firm. We articulate a vision and guidelines around it and leave it to our staff to take the initiative to move the ball forward. It builds trust among our staff, brings better results for our clients, and enables us to benefit from a diversity of thought.
Randy stresses diversity of thought is key during times of significant change. In his personal life, he interacts with people in the art world, clergy, and businesspeople in other industries to help keep his finger on the pulse of people and society. This philosophy extends to the management team at ProMedica where, over the years, C-suite executives have been recruited from outside of healthcare to create an eclectic background of people, diversity of thought, and a constant stream of new ideas coming into the organization.
Randy says, "I read something a couple of years ago that said, 'You'll always be an incomplete leader and you'll die an incomplete leader.' The idea is that you constantly have to rethink things. That's why you need a diverse team — to make sure you have the input you need."
More from Randy
On assuming the role of leader: "I don't think a lot of the things leaders do comes naturally, but we've learned how to do it, and we do what we need to do. You just have to assume the role whether it's formally given to you or not."
On showing progress: "When doing strategic planning, organizations often come up with big things, roll out the plan, and then there's an appearance that nothing happens. That's because it takes time. So add in some small things that are highly visible, plan it out where things are always happening, and let people see progress along the way."
On his biggest non-COVID-19 leadership challenge: "I ran a bankrupt hospital in northern Michigan for 18 months. When I started, it was only supposed to be a month or two. The CEO, CFO, and director of nursing had left, and I and a group of directors had to navigate our way out. It was a struggle to make payroll every two weeks. I wouldn't wish that experience on anyone."
Leadership personality profile
Your leadership approach in one word: Urgency

The leadership quality you most admire in others: People who are able to work operationally and also see the big picture. These are the people who are strategic, innovative and understand that the world is always not black and white.

Your best piece of business advice: When I was 28 years old, I was asked by the CEO of the company I was working for, what I was going to be doing at 50? The idea to constantly be looking at the future and planning your next steps has always stuck with me. Whether it's organizationally or personally.

What you look for when you hire: I always try to look for people who will add a new dimension to our team.

To be an effective leader, you can't: Be arrogant. Each one of us needs to make an impact relative to the opportunities we receive in life and the resources made available to us.