How might falling home prices impact the near-term outlook for inflation?
The decline in shelter costs over the past year should become increasingly apparent in broad-based inflation indexes in the months ahead.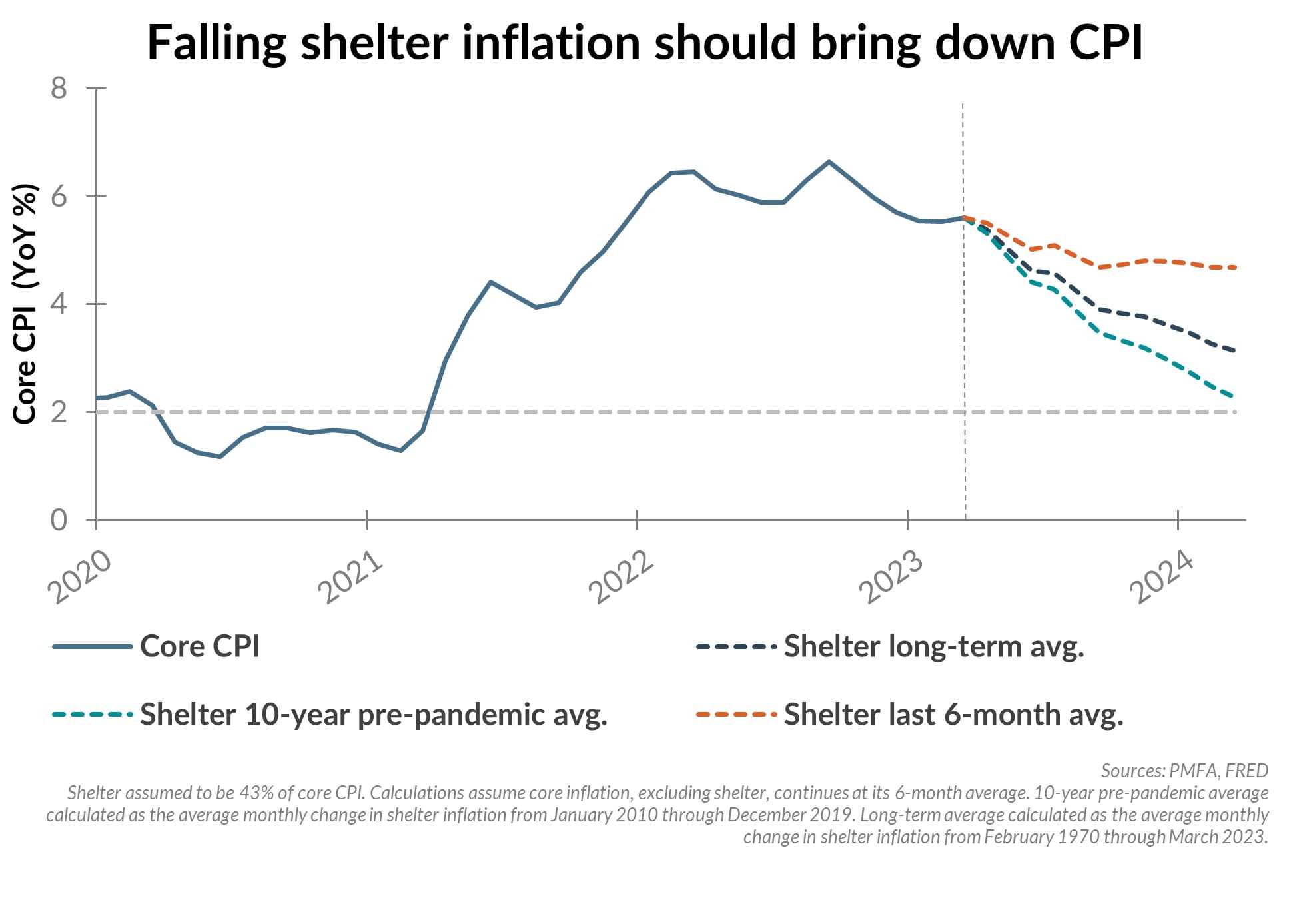 Despite trending lower since September, inflation (currently at 5.6%) remains stubbornly high relative to the Fed's 2% target. While the goods component of the consumer price index has fallen significantly, services sector inflation has been far stickier. One key reason is the continued rise in shelter costs, which account for roughly 40% of core CPI.
As we discussed in a previous piece, the shelter component of CPI is likely to drop over the remainder of the year, assuming it follows a path similar to other housing/rent price metrics. A clear lag has historically been apparent between other measures of housing and the CPI shelter component. Given the peak in other housing indicators starting last summer, a more pronounced easing in the housing component of CPI is anticipated in the coming months. Early signs of this may be emerging; the March CPI release reflected the first easing in the pace of increase in shelter costs in over a year.
As shown in the chart above, a return to the pre-pandemic trend in shelter inflation would significantly reduce core inflation in a matter of months. Holding all else constant, a return to a more normalized pricing environment for housing could bring inflation close to the Fed's 2% target within a year. Without a meaningful slowdown in housing inflation, a return to 2% would be highly unlikely. It's not the only cause, but it's a significant piece of the puzzle.
The bottom line? The spike in housing costs was a significant contributor to the inflationary surge since 2021. The reverse should, in time, prove to be a key catalyst to an anticipated return to a more normal inflation climate.