Welcome to Automotive Perspectives, your hub for insights on everything from tax reform and revenue recognition to foreign market expansion and disruptors like autonomous vehicles, mobility as a service, and vehicle electrification.
Subscribe now
.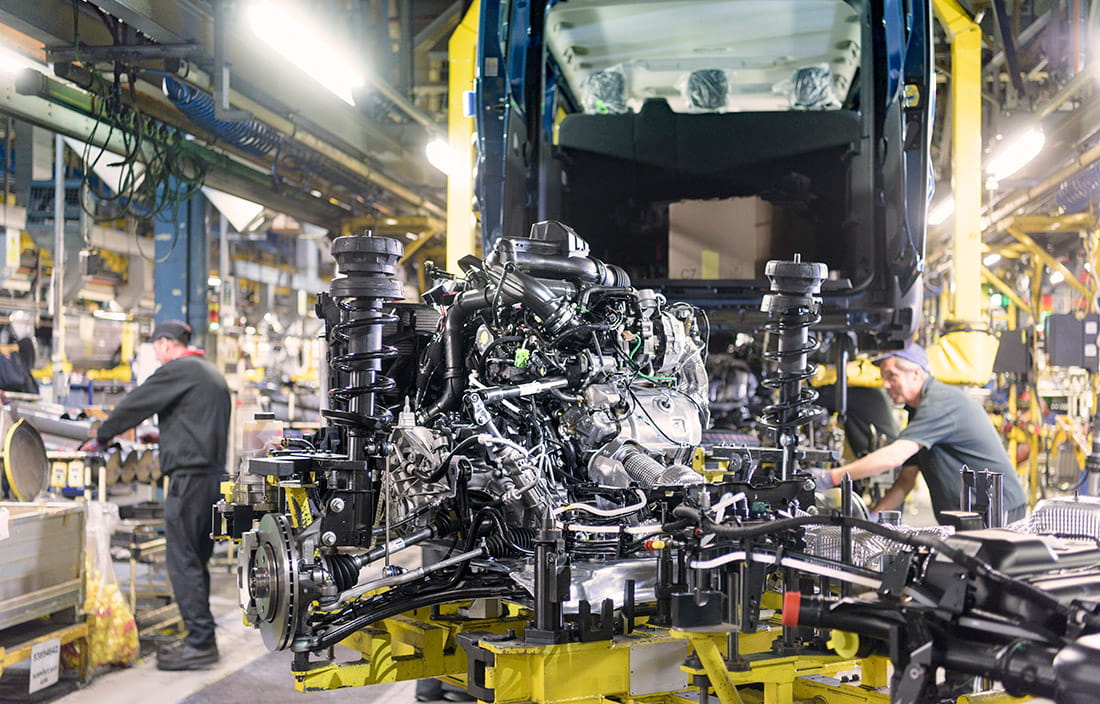 August 2020
Auto supplier working relations: Top 10 takeaways from the 2020 WRI® Study
The North American Automotive OEM-Supplier Working Relations Index® (WRI®) Study surveyed 840 suppliers and six OEMs and analyzed the extensive data to measure the degree of trust between suppliers and their customers.
The "Great Restart" webinar series: Reopening your doors after COVID-19
Life after COVID-19 will bring new business challenges — are you ready to take them on? Our three-part webinar series will help you address increased cyber risk, supply chain disruption, and safety concerns for reopening your workspace. Presented by industry experts from across the firm, this webinar series will help you hit the ground running — or power up if your business never stopped.
Resuming operations and protecting workers in a COVID-19 world
The health and wellbeing of your workers is of paramount importance. In this podcast, Joe Puglia and Dave Plomin discuss the stories of three clients who resumed operations and the lessons that can be learned from each.
Impact of USMCA on the global automotive supply chain
What effects can the automotive supply chain expect with the new United States-Mexico-Canada Agreement (USMCA) on the horizon? Daron Gifford discusses the impact of the free trade agreement.
Leveraging robotic process automation (RPA) in the manufacturing industry
Join our webinar as our experts provide an overview on Robotic Process Automation and how it can provide value to your organization.
November 2019
Adaptive costing for the automotive value chain: A CFO's survival guide
Do you have an adaptive, predictive costing and estimating model to guide profitable decision-making? To survive in today's transformed automotive value chain, you'd better.
Year-end tax planning opportunities and tax reform
As most of the provisions in the Tax Cuts and Jobs Act went into effect last year, year-end tax planning is as essential as ever. Are you wondering how new tax reform guidance and rules could affect your 2019 year-end tax planning? Stay informed with updates from our experts as we help guide you through the complex year-end tax planning environment.
2019's Big Tax Hit, and How to Survive It
Changes in revenue recognition and the disconnect they've created are especially tricky this year.
Nailing it: National Nail's Scott Baker on character-based culture
As president and CEO of National Nail, Scott Baker led its renovation from a small distributor of fasteners into a global manufacturer of patented solutions. At the heart of the turnaround was a cultural makeover as innovative as its products.
Is your IT department ready for the disruption ahead?
Not sure how your IT department is doing? What's worked in the past doesn't guarantee future success. If you're setting IT priorities (and you should be!), here's how to assess your IT department for the digital future.
August 2019
Change your production model for a new era of mobility
Autonomous vehicles, electrification, and ride-sharing are disrupting the automotive value chain. Suppliers will need to change their operating models and acquire new capabilities to stay competitive and profitable. Here's how.
Why OEM-supplier relationships need to evolve
As the auto industry continues to be disrupted by electrification and automation, emerging tech is becoming an important differentiator for OEMs. Will their history of pressuring suppliers hinder access to the best technology? Read more via Wards Auto.
It's time to think of trade wars as the new normal
The global shift away from free trade is becoming a supply chain nightmare for some U.S. companies; for others, it's an opportunity to diversify, reduce risk, and improve resilience. Here are five ways to prepare via IndustryWeek.
Growing into business analytics
There are several maturity stages within an organization's data journey — from dipping your toes in the data sea, to leveraging advanced analytics techniques to drive innovation and market differentiation. Where are you on this journey — and where would you like to be?
Leadership at the Detroit Lions: CFO Allison Maki on coaching with kindness
Working as CFO in an organization of high-performing people, Allison Maki has learned the power of human kindness and authenticity while leading a team "doing ordinary work at an extraordinary place" where success equals games won versus a strong income statement.
September 2018
Applying operational PDCA to trade and tariff risk
Here's how business leaders can stay ahead of uncertainty related to trade and tariff risk.
Get smarter: AI for manufacturing and distribution
AI can raise the IQ of your plant and supply chain to improve quality and efficiency, lower costs, and enhance competitiveness.

U.S. Manufacturing Reshoring Study: Eliminating the trade deficit without tariffs
Tax and regulatory policy shifts, currency volatility, and new tariffs are prompting manufacturers to re-examine their sourcing decisions. Read the summary report for insights to help you navigate the changing landscape.

Protect your digital assets with these cybersecurity best practices
These cybersecurity best practices will help you stay a step ahead of hackers and can keep you and your clients safe.
Judy Zehnder talks family business and Frankenmuth
Judy Zehnder's father, known as Mr. Frankenmuth, taught his children that hard work and passion is the key to creating a successful business that spans generations.
Unpacking Section 199A and the qualified business income deduction
Oct. 2, 2018 | 2:00 p.m. EDT

Planning for international entity choice after tax reform
Oct. 4, 2018 | 2:00 p.m. EDT
July 2018
Keeping pace with trade: From words to action
Tax reform playbook: What you can do now, and how to plan ahead

Benchmarking plastics processors: Know your competitive set
Carhartt President Linda Hubbard talks playing to the strengths of your team
A Plante Moran short film?
We worked with an award-winning production company to develop a four-minute film featuring a few great clients and a score performed by the Detroit Symphony Orchestra. See why our legacy + your future = Unstoppable.
May 2018
If you're wondering how your business will be impacted by tariffs, you're hardly alone. We can help you prepare:
• Tariffs and customs: How well do you know your value stream?
• Six ways to manage uncertainty

Download the 2018 NAPIS Summary Report
Blockchain disruption: Are manufacturers ready? Detroit Zoo CEO Ron Kagan on executing a vision, effective delegation, and more
Future of mobility: Disruptive technologies create new realities
Industry 4.0: Optimizing your plant with smart technologies