Welcome to Bank Perspectives, your hub for insights on everything from the CECL standard and changing regulations to data security and enterprise risk governance.
Subscribe now.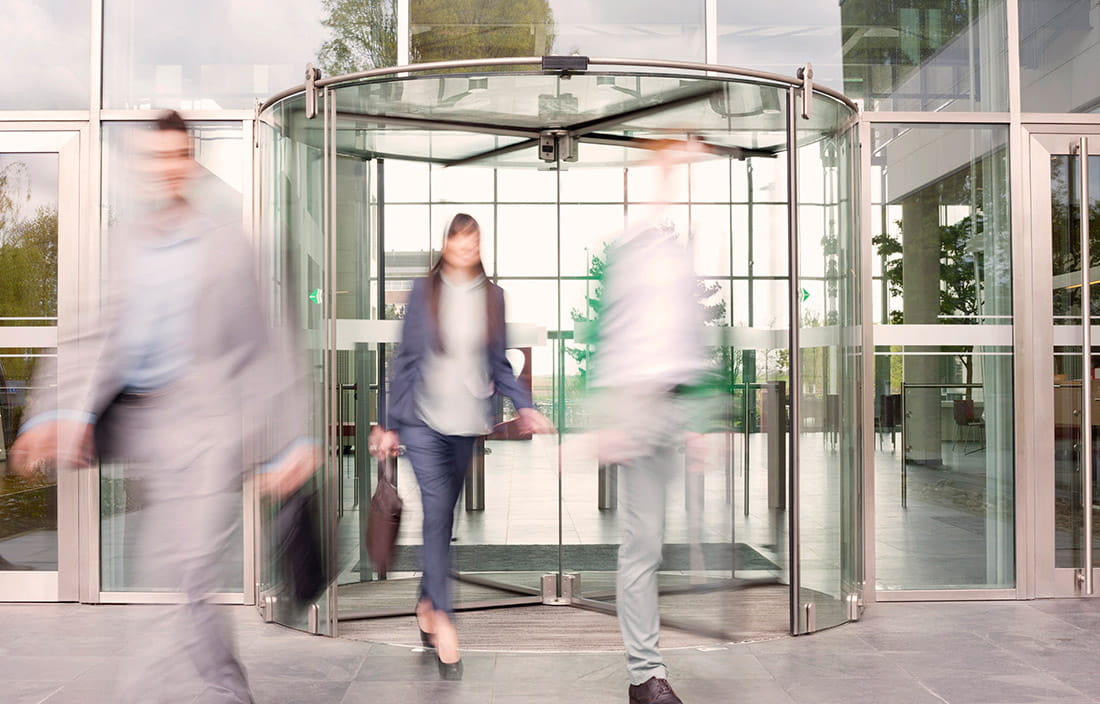 Q2 2019
FASB proposes delay in effective dates for certain upcoming accounting standards
New accounting rules have created a considerable burden for private companies and smaller reporting companies, but good news — the FASB has proposed to delay the effective dates for four major accounting standards to give management more time to successfully implement these changes.
The strategic side of cybersecurity governance
Most financial institutions' cybersecurity programs are tactical or project-oriented. This piecemeal approach to cybersecurity is inefficient and increasingly risky, given the number of new compliance requirements and privacy and security laws. Do you have a comprehensive strategy? Read more at BankDirector.com.
Outsourcing IT services is the "new normal." But is it for you?
Whether you need to augment staff, complete a one-off project, or farm out an entire IT function, outsourcing can be a stroke of genius or a huge mistake. Is strategic outsourcing right for you, and how do you leverage it?
Leadership at the Detroit Lions: CFO Allison Maki on coaching with kindness
Working as CFO in an organization of high-performing people, Allison Maki has learned the power of human kindness and authenticity while leading a team "doing ordinary work at an extraordinary place" where success equals games won versus a strong income statement.
Q4 2018
From CECL to capital stress testing: What you should know about model validation
As regulators scrutinize financial institutions' ever-expanding use of models, many organizations are reviewing their model risk management framework to ensure compliance, reduce risk, and improve business results.
Seven questions to help evaluate the strength of your cybersecurity program
Is your cybersecurity program as strong as you think it is? Find out by answering these key questions.
Webinar on demand: Year-end tax planning for businesses
In light of the Tax Cuts and Jobs Act (TCJA), tax planning for 2019 will look a bit different than previous years. View our on-demand webinar and learn from our experts the information you need to make better business decisions—next year and beyond.
Learn from Leaders
The Detroit Lions, Carhartt, and PVS Chemicals share their best leadership tips
If you're subject to the SEC surprise audit requirements, we can help
Plante Moran announces new financial services partner Sherrie Krowczyk-Mendoza
Plante Moran is pleased to announce that Sherrie Krowczyk-Mendoza has joined the firm as a partner in its financial services practice.
Q3 2018
Updates on CECL
On July 25, the Financial Accounting Standards Board (FASB) voted to amend its CECL transition guidance to provide nonpublic business entities (non-PBEs) a later implementation date for CECL.
The new effective date for non-PBEs is expected to be for fiscal years that begin after Dec. 15, 2021. Accordingly, any company that qualifies as a non-PBE would adopt CECL and adjust its opening retained earnings balance as of Jan. 1, 2022.
CECL remains effective for SEC registrants in the fiscal years that begin after Dec. 15, 2019, and PBEs in the fiscal years that begin after Dec. 15, 2020.
Protect your digital assets with these cybersecurity best practices
Looking for steps you can take to improve your data loss protection? Look no further. These cybersecurity best practices will help you stay a step ahead of hackers and can keep you and your clients safe.
How to spot a fraudster
Occupational fraud continues to cost businesses, some quite severely. In most cases, the perpetrators share several traits and behavior patterns. Be on the lookout for these red flags.
Q2 2018
Spotlight on CECL
CECL guidebook part two: Loss rate calculations of the allowance for loan and lease losses
CECL: Select what's best for your institution
With the new CECL accounting standard approaching, institutions are re-evaluating their methodologies. The more complex choice isn't always better. Are you selecting the right methodology for your institution?
Tax reform playbook: What you can do now and how to plan ahead
Wondering how the new tax reform legislation impacts your business? Do you have a clear idea of what you need to do, how, and by when? Our tax reform playbook can help.
Q1 2018
Community Bank Advisor
The 2018 Community Bank Advisor offers expertise on a variety of topics that are top of mind for bankers. Inside, you'll find articles that will help you stay up to date on tax reform, CECL, data security, and more.
What's inside:
Fostering staff engagement by putting people first
Plante Moran was recently named one of Fortune magazine's "100 Best Companies to Work For" for the 20th year in a row. Why? Because of our people and our environment centered around high-touch relationships, transparency, and trust.
Updated SEC guidance for cybersecurity disclosure: Is your company in compliance?
Updated SEC guidance calls for new disclosures about cybersecurity risks and incidents. Does your current cybersecurity control framework support compliance?