Welcome to Food and Beverage Perspectives, your hub for insights on everything from revenue recognition and tax reform to M&A strategies and industry disruptors, like changing customer behaviors, smart technologies, and Industry 4.0.
Subscribe now.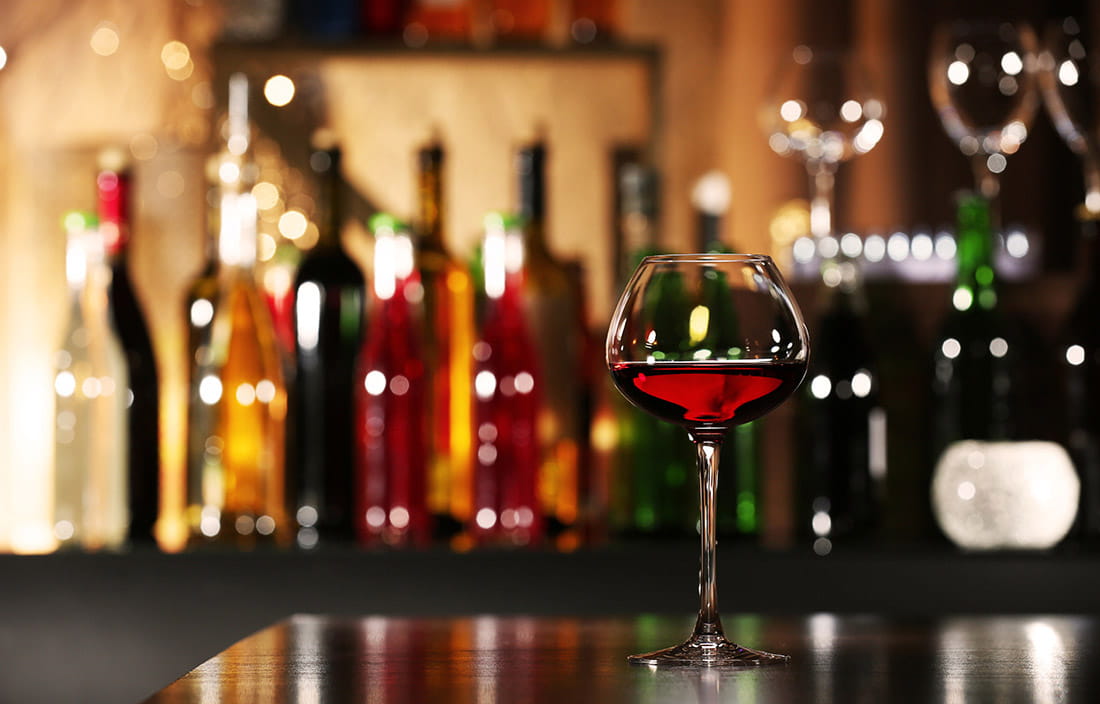 September 2019
Food company achieves successful sale in the midst of massive growth
A middle-market-branded food company was experiencing exponential growth while simultaneously preparing for a sale. Here's how they successfully closed the transaction and met new public company regulations.
Growing into business analytics
There are several maturity stages within an organization's data journey — from dipping your toes in the data sea, to leveraging advanced analytics techniques to drive innovation and market differentiation. Where are you on this journey — and where would you like to be?
Is your IT department ready for the disruption ahead?
Not sure how your IT department is doing? What's worked in the past doesn't guarantee future success. If you're setting IT priorities (and you should be!), here's how to assess your IT department for the digital future.
Craft Brewers: Take our survey, get competitor insights
Leapfrog your competition! Take Plante Moran's Craft Brewery Financial Benchmarking Survey, and get expert commentary on the industry, financial activity, and strategies of your peers.
Lease accounting: Take advantage of the ASC 842 delay to avoid debt covenant violations
ASC 842's changes to lease accounting could put your company in violation of debt covenants. We look at how a proactive response can help you avoid problems when the new rules go into effect.
Leadership at the Detroit Lions: CFO Allison Maki on coaching with kindness
Working as CFO in an organization of high-performing people, Allison Maki has learned the power of human kindness and authenticity while leading a team "doing ordinary work at an extraordinary place" where success equals games won versus a strong income statement.
PMFA special market commentary: Trump, trade, and tweets: The market "voted"
Tweets and new tariffs were behind the latest round of market volatility as investors reacted to the latest ratcheting up in the trade dispute with China. However, while downside risks have certainly risen, economic data continues to suggest that the economy is growing and recession appears unlikely in the near-term. For investors, the message is simple: don't trade the tweets.
December 2018
Podcast: Disruption in the food and beverage industry
How can you stay ahead of disruption in the food and beverage industry? Our podcast discusses disruptive forces in the industry and key considerations when developing a strategic plan.
Ten ways your legacy system is costing you and what you can do about it
Legacy ERP systems may provide adequate functionality, but they can pose significant risks to your business — and hobble future growth — in ways you might not realize. Is an outdated system holding your business back?
2018 year-end tax guide
As the details of tax reform continue to unfold, how can you develop the most effective year-end tax-planning strategy? Our 2018 tax guide can help.
The Road Ahead
Wealth Management's 2019 economic outlook
Accounting and financial reporting developments for private companies
Download our third quarter update for an overview of important activities for private companies.
Learn from Leaders
Executives from The Detroit Lions, Carhartt, and PVS Chemicals share their leadership tips
September 2018
Food for Thought: Preparing a food and beverage company for sale
Considering the sale of your food and beverage company? Our podcast discusses industry market trends and steps to prepare your business for sale.
Data increasingly valuable to food and beverage brands
Farmer's fridge shows how the data you've been collecting for years is more usable than ever.
Three trends that could affect craft breweries' bottom lines
EKS&H (which joins Plante Moran October 1) recently published its latest Craft Brewing Financial Benchmarking Survey. Here are a few notable trends in the industry.
Five smart financial moves to make when you have extra cash
Good news: You've received a financial windfall. But, don't go planning that luxury vacation just yet. Here's what you should do first.
Food and Beverage Industry North American Benchmark Study
Plante Moran's Food and Beverage Industry (FaBI) North American Benchmark Study highlights trends, defines key performance indicators, and provides senior executives with actionable, strategic insights.
June 2018
Digesting digital: Relevant technology in the food and beverage industry
Done right, technology can enhance top-line revenue and drive down costs. Here are a few things to consider in developing the right technology strategy.
Food for thought: Are you prepared for Industry 4.0?
Industry 4.0 is changing the food and beverage industry. Proper implementation can ensure you don't get left behind. Our podcast discusses operational strategies and keys to protect your intellectual property.
Webinar: Optimizing your plant with smart technologies
From employee productivity and enhanced quality, to reduced risk and increased insights into customer behaviors, Industry 4.0 is revolutionizing the plant floor. View our on-demand webinar to learn how to optimize your plant with smart technologies.
Webinar: Six months in, what should businesses do now?
The Tax Cuts and Jobs Act (TCJA) was enacted only a little over six months ago. View our on-demand webinar to learn what you should do now to ensure your business maximizes all of the benefits tax reform has to offer.
Playbook: What you can do now, and how to plan ahead
Do you have a clear idea of what you need to do, how, and by when? Our interactive tax reform playbook can help.
Food and Beverage Industry North American Benchmark Study
Plante Moran's Food and Beverage Industry (FaBI) North American Benchmark Study highlights trends, defines key performance indicators, and provides senior executives with actionable, strategic insights.
Q1 2018
CPG companies confront disruption in the grocery retail industry
Disruption within the grocery retail industry is altering how traditional brick-and-mortar stores get consumer packaged goods (CPG) into the hands of the consumer. Does your CPG company want to outpace the competition?
Food and Beverage Industry North American Benchmark Study
Get actionable, strategic insights with our free survey. No other food and beverage study goes this deep to uncover financial, strategic, organizational, and operational metrics to benchmark your organization against your peers.